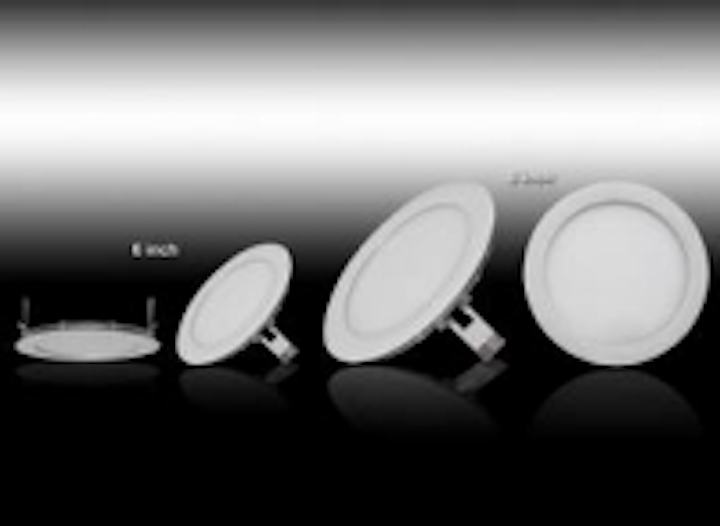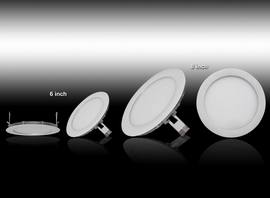 Date Announced: 14 Mar 2012
LA LED Louisiana manufacturer of LED lighting systems, is pleased to announce the arrival of Lithium Panel Lighting; ideal for new construction and remodeling jobs.
Robert Owens, President of LA LED, in making the announcement said, "There is no need to purchase rough in cans with these new lighting products. An average 6" air tight conventional can and trim can run upwards of $110.00, our 6" Lithium panel lights are less than $75.00 each. The ability to replace incandescent, fluorescent, or halogen equivalents for less than conventionally installed prices is truly a first for the LED lighting industry."
LA LED's Lithium round panel is available in 4" and is equal to a 50w incandescent or halogen bulb and a 20 compact fluorescent bulb and no mercury. A 6" round panel is equal to a 75w incandescent or halogen bulb and a 28w compact fluorescent bulb and no mercury. Our 8" round panel is equal to 100w incandescent or halogen bulb and a 38w compact fluorescent and again no mercury.
LA LED's square Lithium panels come in 1'x1' replacing a 100w incandescent or halogen or 38w compact fluorescent, a 1'x2' panel replacing a 175w incandescent, 65w cfl, 2x4 four bulb trouffer. Many other configurations are available as well. These Lithium panels are ideal for offices and rooms, offering the brightness of traditional lighting but with a much smaller footprint. All of these models are available with dimming capabilities and can be made to adapt to any working voltage.
Robert Owens Robert Owens in Lafayette La.], continued, "We're very excited to offer a complete line of these new lights to customers and distributors throughout the country. This technology enables us to offer a more competitive system of illumination by lowering the overall cost of equipment they need to purchase."
Contact
For additional information and to inquire about purchase or lease, contact LA LED at 888-347-9295 or visit us on Face Book at www.facebook.com/laledus
E-mail:info@laledus.com
Web Site:www.laledus.com