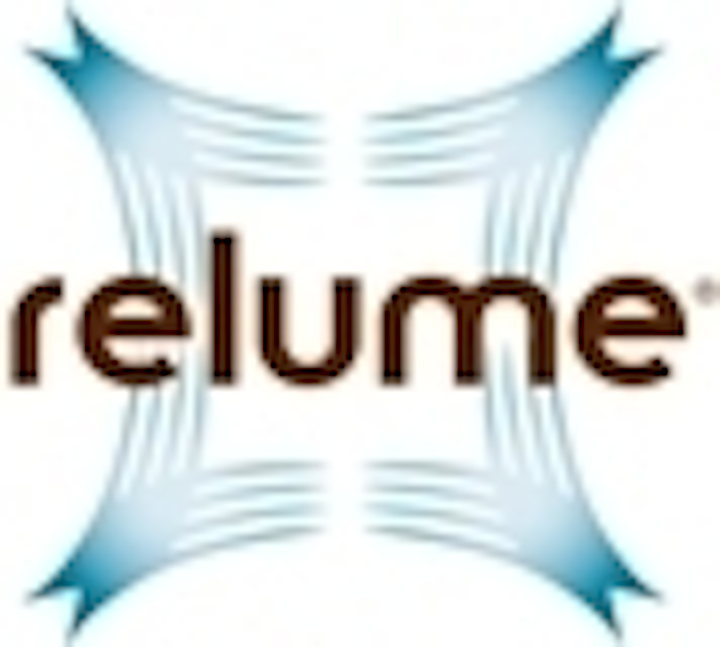 Date Announced: 14 Mar 2012
OXFORD, Mich. – Relume Technologies, a leading manufacturer of light-emitting diode (LED) products and smart grid control systems for outdoor lighting applications, has named Jason Bailey as Manufacturing Manager, reporting to Mark Tuttle, COO/CFO.
Bailey will be responsible for managing Relume's manufacturing operations, including fabrication, population, assembly, and shipping and receiving. In addition, he will introduce and implement lean manufacturing principles and tools to reduce cost, increase productivity, and improve quality throughout the operation.
"We are pleased to welcome Jason Bailey to the Relume family. His combination of education, manufacturing management experience, and his training and experience in the use of lean manufacturing tools makes him exceptionally qualified for his new position," said Crawford Lipsey, CEO for Relume.
Bailey joins Relume from United Solar Ovonic, a manufacturer of solar panels, where he served as project manager, as well as the company's operations and continuous improvement manager. In these roles, Bailey led a team of 12 supervisors and facilitators in production operations and he trained associates in the utilization of lean manufacturing tools, executing several Kaizen events (5S, standard work, and value stream mapping) to reduce material movement and increase throughput, balance workloads, and reduce labor costs. He was also responsible for managing the plant launch at United Solar's Ontario Step 3 assembly facility, and establishing and managing a multi-million dollar capital expenditure budget for machinery moves, facility upgrade, and product launch.
Bailey began his career at General Motors, where he served as an industrial engineer and manufacturing advisor. In these roles, he implemented lean manufacturing strategies to reduce costs, reduce downtime, and improve productivity. In addition, he implemented standard work to eliminate waste in assembly operations. He went on to join American Axle as an industrial engineer and was promoted to the position of general foreman/productivity manager, where he completed current and future value stream maps for a 1.1 million-square-foot facility, supervised teams in implementing lean initiatives, and implemented material systems to significantly reduce assembly line inventory.
A native of Ortonville, Mich., Bailey has a Bachelor of Science degree in Industrial and Operations Engineering from the University of Michigan. He lives with his wife and two children in Oxford, Michigan.
About Relume Technologies
Relume Technologies is a Mich.-based manufacturer of highly efficient, environmentally friendly, and cost effective LED lighting products and control systems. The company's innovative technology is used in municipal lighting, commercial signage, outdoor advertising, transportation, and U.S. military applications. Relume's products are American-made, ISO 9001:2008 certified and carry an industry leading seven year warranty.
Relume is a founding member of the Michigan Solid State Lighting Association, and supports the organization's mission of ensuring that Michigan is a global leader in solid-state lighting, research and development, and manufacturing. Relume was recently recognized as one of Michigan's 50 Companies to Watch by the Edward Lowe Foundation. For more information, visit www.relume.com.
Contact
Relume Technologies Contact: Curt McIntosh Relume Technologies Phone: +1.248.969.3800 Email: cmcintosh@relume.com Andi Jenkins, Beringea Phone: +1.248.489.9000
E-mail:ajenkins@beringea.com
Web Site:www.relume.com