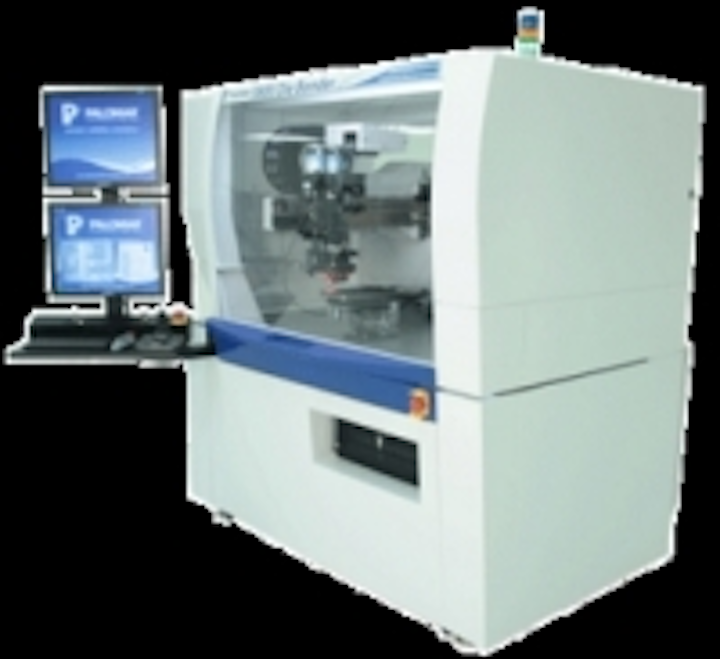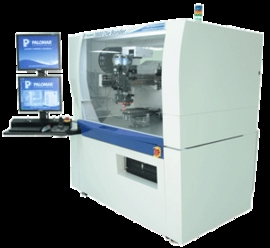 Date Announced: 13 Mar 2012
Carlsbad, CA – March 13, 2012 – Palomar Technologies, the world-leading provider of precision microelectronics and optoelectronic packaging systems, today announced it will exhibit with Asia Science and Technology (AST) at SEMICON China 2012, held in Shanghai on March 20-22.
Palomar Technologies, Hybond and AST will exhibit together in booth #3153 in Hall E3. A Palomar 3800 Die Bonder and manual Hybond equipment will be on-site for demonstrations.
Mr. PH Chan, Palomar Technologies Asia Director, recently wrote a blog summarizing the LED markets in Asia, specifically recounting how LEDs relate to China's 12th five-year plan.
"By 2015, China intends its manufacturing standards to be globally viable for the volume production market. By that time, China's LED industry is estimated to reach $75 billion," stated Mr. Chan. "The 3800 Die Bonder is capable of ultra-high precision and high-reliability eutectic and epoxy die attach processes. This robust system is in production with several major players in the Asia-based LED market today. The 3800 Die Bonder embodies great versatility to accommodate multiple processes on a single 710in2 work envelope as well as tremendous flexibility to remain vigilant for the future of component packaging."
Mr. Chan will be attending SEMICON China and is available during the conference for any on-site meetings.
In addition to the ultra-flexible 3800 Die Bonder, Palomar Technologies offers several complementing bonder systems: the 6500 Die Bonder is an ultra-high placement accuracy pick-and-place machine, which also has a wafer level packaging (WLP) configuration; and the 8000 Wire Bonder is a large area, high-reliability wire bonder and ball bumper with deep access capabilities. Augmenting the bonder systems are Palomar Technologies Customer Services (Field Service support, Process Development Consulting and bonder training courses) and Palomar Technologies Assembly ServicesTM, which offer customers the unique ability to prototype and develop critical processes and materials with an OEM.
About Palomar Technologies
Palomar Technologies, a former subsidiary of Hughes Aircraft, is the global leader of automated high-accuracy, large work area die attach and wire bond equipment and precision contract assembly services. Customers utilize the products, services and solutions from Palomar Technologies to meet their needs for optoelectronic packaging, complex hybrid assembly and micron-level component attachment. For more information, visit www.palomartechnologies.com.
###
Contact
Jessica Sylvester Marketing Communications Palomar Technologies
E-mail:jsylvester@bonders.com
Web Site:www.palomartechnologies.com