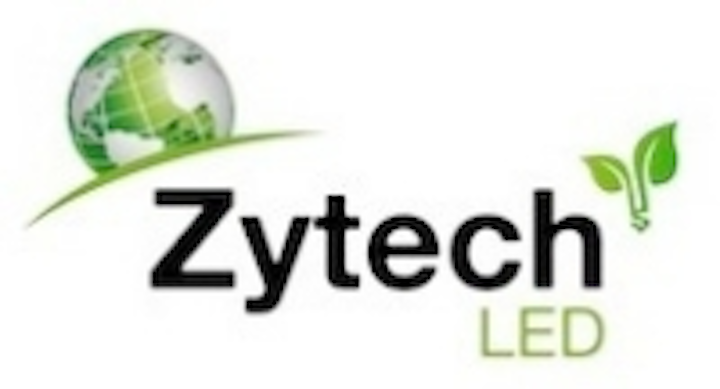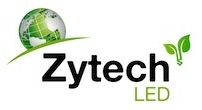 Date Announced: 29 Mar 2012
Zytech LED, manufacturer of LED technology lighting products and subsidiary of the Spanish Zytech group, is the first Spanish company, and one of the first European companies, to be awarded international certification for energy efficiency from Energy Star, which has the most demanding trials, tests and product quality controls in the world.
To be awarded Energy Star certification, the products have to undergo long and arduous tests to verify their efficiency, quality, durability and safety, as well as 6000 hours of testing, to prove that they meet the highest specifications. These include achieving maximum technical quality and durability, significant energy savings, performance, specific temperature conditions, and high efficiency without losses over the long term. Energy Star certified lighting products also come with a minimum 5-year guarantee, a durability of 35,000 - 50,000 hours, and meet very strict criteria for luminosity and colour gamut.
The Energy Star certificate, awarded by the EPA, the United States Environmental Protection Agency, is a government-backed symbol for energy efficiency to help save money and protect the environment through energy efficient products and processes. The Energy Star label was created to reduce CO2 and other greenhouse gas emissions from inefficient energy use, and to make it easier for consumers to identify and purchase energy efficient and quality products.
This new certificate allows the Spanish company to again demonstrate the quality and reliability of their products, and to market them in the United States, where several important supply contracts have already been agreed.
Roger Llohis, the vice-president of Zytech, has stated that Grupo Zytech is currently in discussion with American investment funds, exploring the possibility of increasing production due to demand for their products in the US.
"Production capacity will increase significantly this year due to the input of new shareholders, who will bring equity to the company. These funding alternatives are being considered due to the difficult times experienced by banking institutions, and because stakes in companies producing quality technology, as supported by the ENERGY STAR label, are the focus of many investment funds. They are not only looking to make the most of these opportunities, but also looking for a partnership when there is a listing on the stock exchange, which may occur with Zytech Led or Grupo Zytech", explains Enrique Zueco, Zytech's president.
Additionally, the company, with headquarters in Zaragoza, is studying the establishment of production plants in the US and Mexico, to deal with the growing demand for these products.
The replacement of conventional lighting with LED systems is very cost-effective for companies, both in terms of the considerable energy savings and the incentives offered by different countries. Simply through energy saving, the replacement of conventional lighting with LED technology gives rise to an ROI of 65% in countries such as Mexico and the US, with the investment redeemable over a very short period and the saving on electricity bills funding the products themselves.
Zytech Led
The Spanish Zytech group, with subsidiaries in several countries, and involved in the manufacture of solar modules (Zytech Solar), mini wind turbines (Zytech Aerodyne) and electric vehicles (Zytel), has added a new line of products to its production plants called Zytech LED, which involves the manufacture of latest generation LED tubes and bulbs. This new activity began in May 2011, and is carried out in the Zytech Solar production facilities, which are fully owned by the group.
The company, with headquarters in Zaragoza and production plants in China and Spain, has diversified its activities with the revolutionary LED technology, which counts among its numerous benefits a much higher efficiency than previous or current technologies (incandescent, halogen, fluorescent…), a longer lifespan, instant start up, great tolerance to constantly being switched on and off, and a significant energy saving.
This new business line forms part of the Zytech group's philosophy to only market products related to renewable energies, sustainable mobility and energy saving and efficiency. The new products also stand out for being excellent value for money and very durable.
All the LED tubes and bulbs manufactured in the Zytech Group-owned plants are targeted to European and American markets and have been designed from 100 to 260 V for use in the major world markets. Product quality is certified by CE, UL and Energy Star and further endorsed by Zytech LED's participation in the Design Light Consortium, ANCE, FIDE and ROHS.
All the lamps represent significant savings over other technologies, reaching 80% energy savings in some cases. The applications for this new technology are boundless and are suitable for industry, commercial spaces, hotels, gymnasiums as well as private homes since adapting to LED technology requires no changes to devices, primers or light fittings. All the new products have been adapted to the most common coupling and connection methods and do not require transformers. Their average life in installations is around two years and, in addition to the savings benefits, the fluorescent tubes require no maintenance, do not burn out and, according to laboratory testing, last for 50,000 hours of use. LED produces a light source with no light loss that does not flicker and has a high colour rendering which does not harm vision. Unlike traditional tubes it contains no mercury or lead nor does it produce ultraviolet radiation or any other substance harmful to human health.
Zytech is headquartered in Zaragoza (Spain) and has international delegations in Italy, France, Germany, Holland, Belgium, the U.S., Mexico, Chile, Hong Kong and China. Zytech Solar's products are manufactured in the production plants in Spain and China.
Zytech Group
Zytech Solar belongs to the Zytech Group of companies. Zytech Group is a Spanish group of companies with international presence with activities on the five continents. Specializing in the production of photovoltaic modules, photovoltaic systems BIPV (BIPV) and independent PV systems, the other group companies are engaged in the manufacture of LED lamps (Zytech Led), small wind turbines (Zytech Aerodyne), solar lamps, solar power equipment and electric vehicles (Zytel).
As part of its strategy of diversification within the sector of renewable energy and sustainable transport Zytech devotes significant resources to the investigation of low and high concentration photovoltaic technology and the approval of an electric vehicle with zero-CO2 emissions.
Contact
For further information, please contact: Rafael Diranzo, Corporate Communication Manager Tel. +34 607528053
E-mail:r.diranzo@zytechsolar.com
Web Site:www.zytechled.com