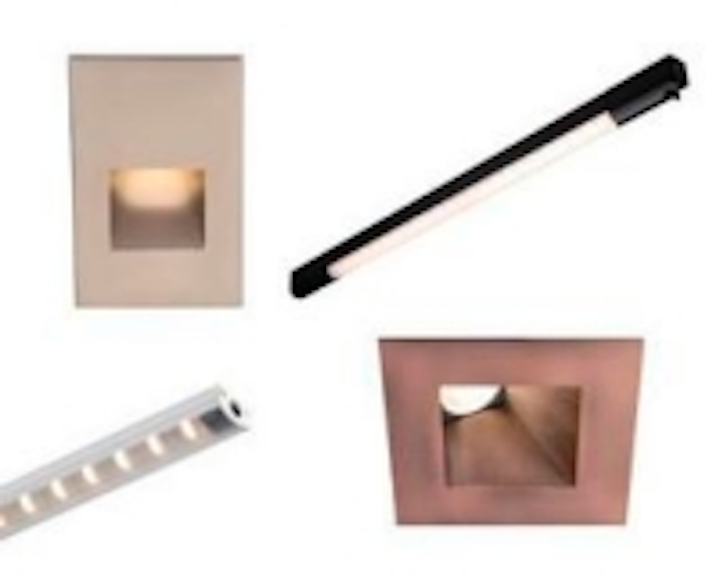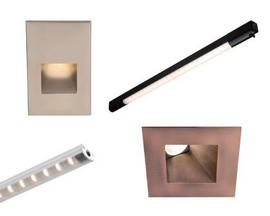 Date Announced: 15 Mar 2012
Las Vegas - Continuing to lead the industry with the state of the art solid-state lighting technology, WAC Lighting will unveil many new lighting designs at 2012 Lightfair International. WAC will exhibit its line at Booth 1614 in the Las Vegas Convention Center from May 9 through May 11. WAC's LED luminaires offer improved beauty, energy efficiency, sustainability, safety and performance. These efficient lighting solutions reduce energy consumption and maintenance costs while preserving long lasting durability.
WAC will unveil the new Paloma Wall Wash Series, which is designed for asymmetrical, uniform light distribution and varied optical control within a compact design. This sophisticated luminaire, which is available with LED or T5 fluorescent light sources, is ideal for illuminating art on walls or signage within luxury residences, hospitality, retail and institutional applications. The Paloma family received the 2010 Lightfair International Innovation Award in the category of Track, Cable and Rail Systems.
WAC will also introduce Tesla High Output LED Downlights, offered with 2 and 3.5-inch apertures and in a variety of styles and optics. The luminaires are available with spot (15 degree angle), narrow (26 degree angle), and flood (45 degree angle) beam spreads. These sophisticated luminaires can be dimmed to one percent with an electronic low voltage dimmer. Designed with a low profile trim that is constructed of die cast aluminum, the downlights are offered with a replaceable LED module and reflector. Designer finishes include Brushed Nickel, Copper Bronze and White.
Delivering a symmetrical wide angle beam spread and excellent color rendering for a variety of wall wash and other applications, the new LEDme® Wash Light is a sophisticated, energy efficient 120-volt track luminaire that is compatible with WAC's L, H, J and J2 tracks and other popular track systems in the industry. The fixture dims down to one percent with an electronic low voltage dimmer. Its optimized thermal management system ensures a much longer life, making it an ideal replacement for outdated T5 fluorescent fixtures. The luminaire is crafted with an extruded aluminum body and an acrylic diffuser lens. Die-cast aluminum adapters are included with a locking knob to secure the fixture firmly to the track. The luminaire is available in black and white designer finishes.
Designed with architectural aesthetics and performance in mind, the new LEDme® 120-volt Step and Wall Lights offer a sleek profile and enhanced functionality ideal for safety and style on indoor and outdoor stairs, walls and other pathways. The luminaires are offered in versatile, horizontal and circular scoop designs for a clean, seamless installation without any visible hardware and without the use of transformers or drivers. These luminaires, which are IP-66 rated and UL listed for wet locations, offer a wide beam angle for broad lighting distribution and deliver balanced, consistent lighting free of shadow and glare. Constructed with a cast aluminum body, the LEDme® Step and Wall Lights can be dimmed and feature a replaceable LED module. Faceplates are available in white, bronze and brushed nickel designer finishes.
The new Straight Edge™ LED Strip Light is designed with a sleek low profile and ideal for retail and residential display applications within cabinets, and satisfying shallow depths. This luminaire uses low power consumption and strong lumen output, and beautifully illuminates small coves, niches, cabinets, shelves and bookcases. The fixture is available in white and its lengths range from 7 1/8 inches to 31 ¼ inches.
Integrating high performance and innovative technology in a professional grade low profile lighting solution, WAC Lighting has added the new 2700K Color Temperature version to the InvisiLED® Pro Series of LED Tape Lights. The 2700K model offers a warm incandescent-like white light that can be dimmed and installs easily to illuminate fine wood cabinets and granite counter tops, as well as behind crown moldings. Delivering 200 lumens per foot while using just three watts, InvisiLED® Pro ensures consistent illumination and color control. Field-cuttable for custom lengths, the versatile LED Tape is available in two-inch sections, as well as one-foot and five-foot sections and can be dimmed with an Electronic Low Voltage (ELV) Dimmer.
WAC Lighting manufactures LED luminaires, as well as many of the LED components including: proprietary owned LED Drivers, Transformers, LED Printed Circuit Board (PCB) Assemblies, LED Modules, LED Reflectors for Optics, LED Connector Accessories, LED Wireless (RF) Dimming Controllers, Heat Sinks and Thermal Management components.
WAC will also offer a variety of other high performance and energy efficient architectural lighting solutions at LightFair.
The WAC Lighting Story
WAC Lighting is a leading global manufacturer and innovative designer of lighting for Luxury Residential, Commercial, Hospitality, Institutional, Retail and Architectural applications, specializing in track, recessed, under cabinet, monorail and decorative lighting, with a new sustainable LED collection.
WAC has developed a stellar reputation for upscale decorative and task lighting lines backed by an extraordinary level of service, an unprecedented shipping record, and a Five Year Product Warranty. To reflect Green energy saving strategies, social progress and community involvement, WAC uses the brand standard "Responsible Lighting" that reflects the company's holistic approach to business, encompassing a deep commitment to responsible eco-friendly manufacturing, extensive research/development, energy saving technology, and altruism.
WAC offers a broad range of award-winning products: LED and Low/Line Voltage Track and Rail Systems; LED and Low/Line Voltage Recessed Downlights; InvisiLED® LED tape systems for indoor and outdoor applications; LEDme® Step and Wall Lights; Artisanal Glass Pendants and Wall Sconces; LEDme® Step and Wall Lights; Organic LED Luminaires, Display Lighting; and SMART Transformers. Nearly 90% of WAC Lighting products are fabricated, to a component level, within its facilities a wholly owned zero-landfill manufacturing campus.
WAC Lighting Global Headquarters and Eastern Distribution Center is located in Garden City, New York with Western Offices and Distribution Center in City of Industry, California. WAC may be reached at 1.800.526.2588 or by visiting www.waclighting.com.
Contact
Christopher Pica T. 631.262.0374
E-mail:cpmediarelations@gmail.com
Web Site:www.waclighting.com