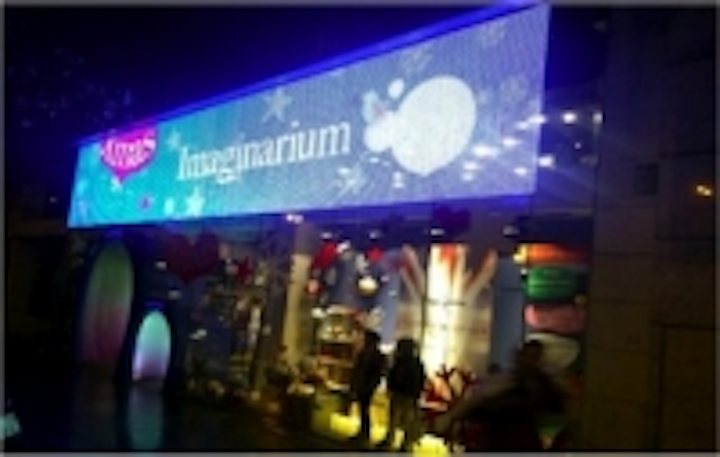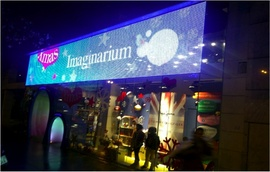 Date Announced: 29 Mar 2012
Glass facades will change dramatically in next 10 years being used as an advertising poster directly on the building. The logical step is that the glass facade will have the same functions as a playable screen.
The glass facade will retain all the main architectural functions:
• Original Design
• Sun Protection
• Thermal protection
• Visibility from the inside out
• New built-in LED systems with video quality, only visible when switched on.
• No posters, advertisements or other secondary light delivery systems will be on the facade.
• Skylines of the cities will change, the architects have the chance to considerer media in glass design.
Product Presentation Media Glass
For the Media Glass product development were the following design criteria important:
• Installation of the LED system in laminated glass.
• Use in insulating glass with LED together with high-quality sun protective coating.
• LED system with video playback and 24 hours-projection option.
• Visibility from the inside to the outside.
• Do not externally visible, if not turned on.
• Fitted with different cladding systems.
• Large areas of glass should be possible.
• No light reflections inside with projections.
• Full flexibility in pixel spacing, according to facade design.
• A full screen (continuous), no visible joints.
• Screen Player software to program and easy online control option.
• The LEDs should be completely interchangeable.
Result: All design criteria have been met and accordingly it is present
Installation of high quality LED video systems in Playable laminated glass:
• Installation of the latest 3 RGB SMD LED strip was developed in 10.8 extra laminated clear glass.
• This innovation has been patented worldwide.
• Both glasses have to be toughened and polished the edges as KGN.
• Increased glass thickness on structural requirements possible.
Use insulated with high-quality solar control glass
The laminated glass media can also be mounted as a normal double glazing. In position 2, a high sun protection layer as be used by the company Interpane. There are also other possible design options than screen printing would be placed in position 2, if desired. This means that the architect has all the design options open as normal in an insulating glass.
Contact
Carlos Garcia International Sales Manager +34 695 80 55 90
E-mail:c.garcia@mediaglass.de
Web Site:www.mediaglass.de