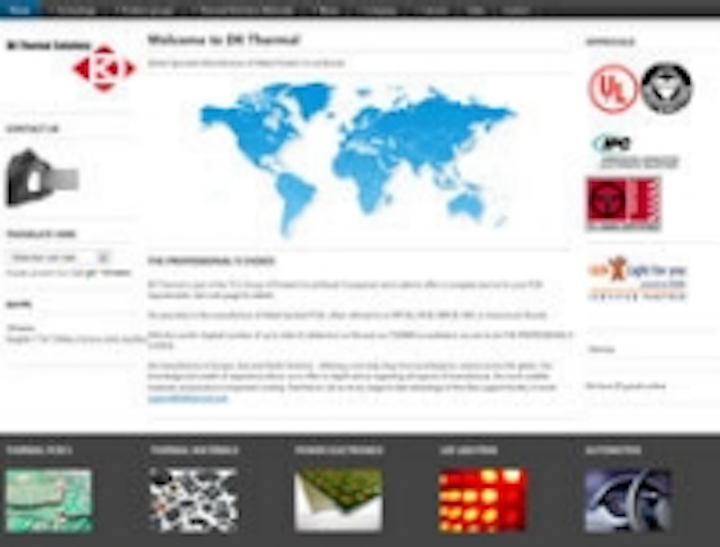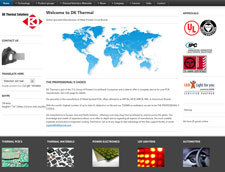 Date Announced: 15 Mar 2012
elcome to our new website! We completely changed it in order for you to be able to move around easily in our global company. All continents are now present, including local sections per continent, such as the North American, Asian and European pages. We will publish local news items and upcoming events and other things relevant for you right on your local page! So we invite you to keep coming back and keep on track with us.
For other continents we are looking for local representatives, such as South America and Australia.
In our new website you will be able to quickly see what we are about and what we can mean for you globally per continent. Our website has been optimised per region and for you.
We have highlighted Thermal Interface Material specifically, as we think that our solution can significantly contribute to our other solutions for you, increasing your product reliability and product lifetime.
Contact
DK Thermal Limited Hertford Town Mill Tamworth Road, Hertford SG13 7DJ England Tel: +44 (0) 1992 514200 Fax: +44 (0) 1992 582221
E-mail:sales@dkthermal.co.uk
Web Site:www.dkthermal.com