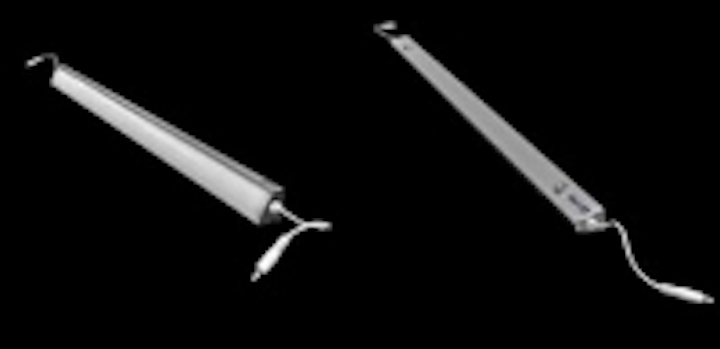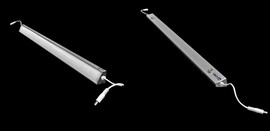 Date Announced: 05 Mar 2012
LEDIA just released its exciting LED showcase light, intended for grocery shelf lighting. This LED showcase light is designed in trapezium structure, enable a much wider lighting angle. Meanwhile, with the magnets at the back of the LED showcase light, it can be installed in great convenience with self-adhesive to iron shelf, no need for extra screws or fixture. With a decent efficacy of 80lm/w, it can be a good replacement of the existing T5 as the shelf lighting in many supermarkets.
Major technical features:
--High efficacy: 80 lm / w
--Operating voltage: DC24V
--Power consumption: 8W/12W/16W
--Product dimension: 0.6m/0.9m/1.2m
--able to be connected to a maximum of 5 meters
--110 degree lighting angle
When exhibited in the fair called LED China 2012 in Guangzhou last late month, favorable feedback was received from visitors and customers. Many customers showed great interest in this original LED light and were very pleased with its way of installation with simplicity and efficient.
About LEDIA Lighting Co.,Ltd
LEDIA is a professional market-leading innovator and manufacturer of indoor commercial LED lightings and has been constantly developing to offer customers original and high performance, energy-efficient LED lightings to meet their varying demand in general illumination.
LEDIA's major product range includes: LED tube (UL approval, ETL&TUV approval), LED downlight (4W,8W,12W,16W,20W,24W,33W), LED bulb(80lm/w E27), LED spotlight(MR16,GU10), LED pendant lights, LED strip lights, LED panel lights.
Contact
Darren Chen LEDIA Lighting Co.,Ltd Tel: +86-755-27695124 Fax: +86-755-27695130
E-mail:darren@ledialighting.com
Web Site:www.ledialighting.com