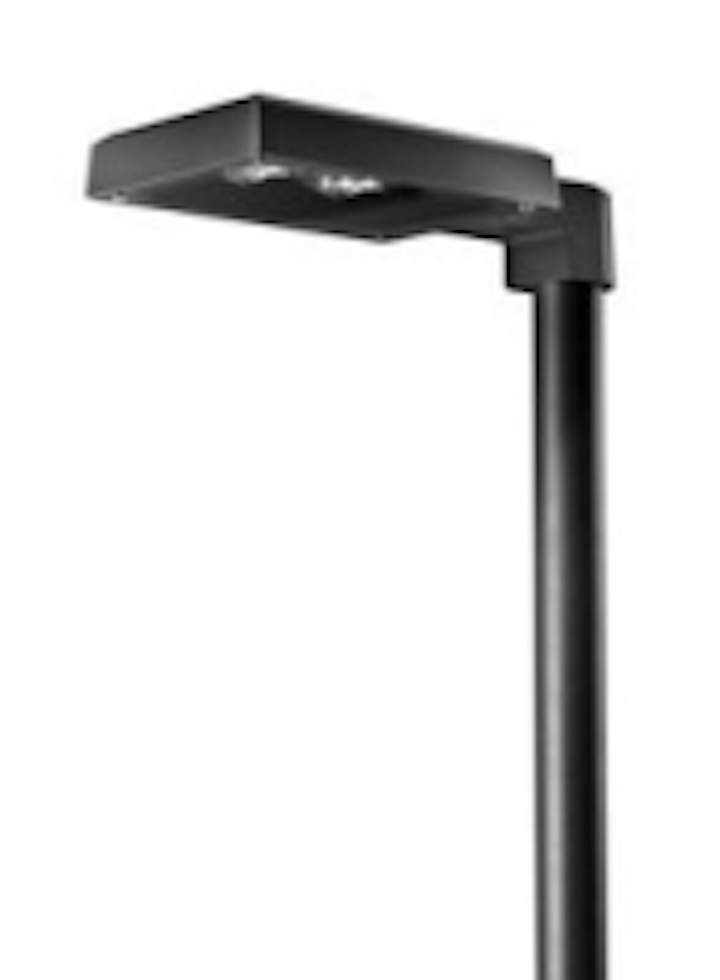 Date Announced: 16 Mar 2012
Villingen-Schwenningen, Germany - Minimalist design - major lighting performance. York features the combined advantages of being a cast product and being lamped with Hess-designed LED modules. New in Hess' line of LED lighting, York is a budget-friendly option that enables municipalities to convert more city areas to LED lighting thanks to greater economy.
The latest Hess luminaire is yet another example of the company's commitment to package LED technology in tasteful design. Product designer Sven von Boetticher formed the luminaire housing, bracket and pole mount literally from a single mould, utilising the full potential offered by this manufacturing technique.
The result is a flat "candybar" housing shape that fluidly transitions to the bracket and mount. Bevelled top edges add to the housing's attractiveness. Cast in the top of the luminaire, the Hess logo authenticates the manufacture and source of the product. Design and function intertwine intimately. Tailored to serve LED technology, the entire housing acts as a heat sink and ensures the long lifespan of the semiconductor light sources.
York accommodates one or two replaceable Hess Levo LED modules. The extremely efficient modules configure with one of two available lenses, depending on the application, and the LEDs come in warm white (3000 K), neutral white (4000 K) or cool white (5600 K). Together with its 4- to 4.5-metre mounting height, York has all it takes to enjoy widespread use in residential developments and city parks.
But there's more. Additional electricity savings are possible with an electronic dimming system with variable dim levels offered by Hess for the luminaire. And still another cost-cutter Hess provides is a sensor-based smart lighting management system. It allows the setting of dim levels for individual fixtures or luminaire groups for as much as 10 % of their normal power draw. Reductions in power produce a virtually one-to-one effect on energy savings. With this system, York is able to utilise the full energy-saving potential of LEDs.
Contact
Hess AG Peter Geilen Tel: 0 7721/920-0
E-mail:pr@hess.eu
Web Site:www.hess.eu