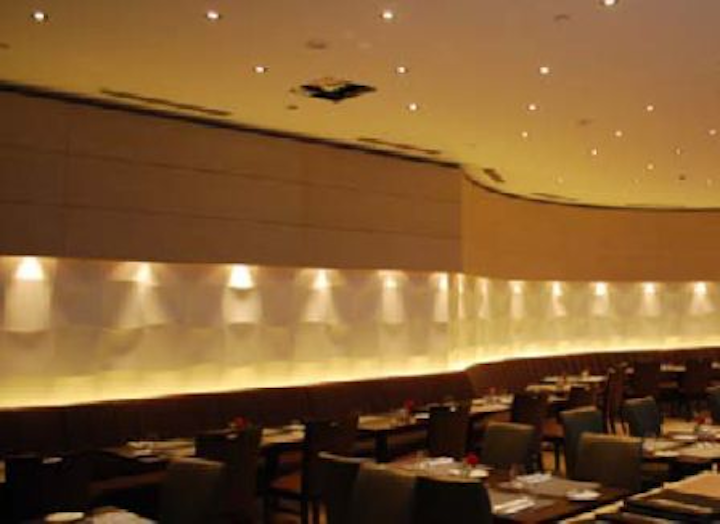 Movenpick Hotel
Details
- New installation of ELR50 lamps along with brushed steel classic fixture
- 2800K colour temperature
- 35 Degree beam angle
Project Brief
When renovating the lobby at the Movenpick hotel a decision was made to be as energy efficient as possible. With over 165 halogen lamps specified energy consumption was going to be high.
Truelux lamps were able to save 6.3kW of energy whilst still using the same fixture style specified by the interior designer.
Dimming was a critical requirement for the hotel management so following testing on the original dimming system Truelux lamps were installed and dimmed smoothly using the existing dimming system.
The hotel also decided to replace the lighting in its large ballroom using the 24W LED light to replace 100W halogen lamps.
Both of these changes helps to contribute to a 16% reduction in hotel energy consumption year on year, even with increased average occupancy rates.
Benefits
- Instant 76% energy savings
- Payback less than one year
- Annual KWH saved 84,000
- Lifetime lamp changes saved 5,000
- Both retrofit and new installation combined
- Significant CO2 emission savings
- Smooth dimming using existing dimming system
Project executed by: Truelux agent, Dubai
Manufactured by: Truelux LTD, 145 St John St, London, EC1 4PY

Contact:

Truelux
+44-845-226-4319
E-mail:
Web site: