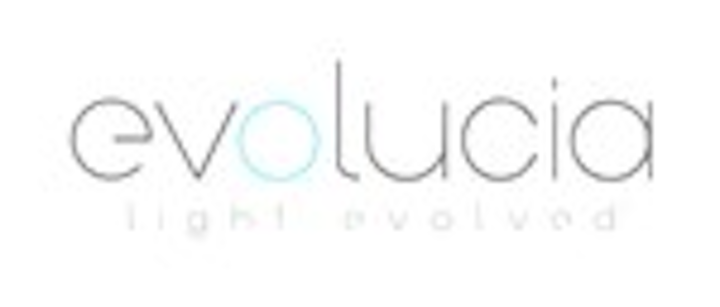 Proprietary Design Provides More Light With Less Power
SARASOTA, Fla.-- Evolucia Inc. (OTCBB & OTCQB: ILED) has been awarded a patent for its Aimed Optics™ LED lighting design, the core of the company's product line and featured implementation that has been recognized in studies and reviews by the U.S. Department of Energy.
Published on January 21, 2014, Patent No. 8,635,049 was awarded for a "Light unit with light output pattern synthesized from multiple light sources."
"In other words, the shortest distance between two points is a straight line," said Evolucia CEO and Chairman Mel Interiano. "Our patented Aimed Optics™ technology simply uses that principle to its fullest. We don't need to redirect the light path with optics, which creates inefficiencies. We aim the LEDs exactly where we want the light to shine, which uses less energy to create more light - a key point recognized in the patent."
In addition to the patent, Evolucia's Aimed Optics™ platform was included in a report that documents an 18-month long, independent U.S. Government study that was sponsored by the Department of Energy (DOE). In that study, data was collected on the energy efficiency of the LED lights, and the data showed that Evolucia's first generation Aimed Optics™ solution ranked among the highest in the study for energy efficiency.
"The more our technology is examined by people who understand LED, the more it is demonstrated that Evolucia's products are among the most energy efficient available," Interiano added. "This patent is less an achievement than it is a confirmation of what we have always known about our Aimed Optics™ platform - it's original, proprietary and delivers on the promise of LEDs changing the way we light our world."
About Evolucia Inc.
Evolucia is an innovator and creator of patented lighting technology and products that represent a new age of long-lasting energy efficient lighting solutions. Using proprietary Aimed Optics™, Evolucia's solutions have consistently topped all competitors in U.S. Department of Energy testing, and represent the best performing LED lighting systems in the world.
Our systems increase visibility while providing the highest energy efficiencies available, resulting in unprecedented cost savings at the same time they improve visibility. Our products light the way for military bases, universities and cities around the world, requiring 50 to 80 percent less energy and lasting for approximately 12 years without maintenance.
Forward-Looking Statements
Some of the statements made by Evolucia in this press release are forward-looking in nature. Actual results may differ materially from those projected in forward-looking statements. Evolucia believes that its primary risk factors include, but are not limited to: development and maintenance of strategic acquisitions; domestic and international acceptance of our product lines; defending our intellectual property and proprietary rights; development of new products and services that meet customer demands and generate acceptable margins; successfully completing commercial testing of new technologies and systems to support new products and services; and attracting and retaining qualified management and other personnel. Additional information concerning these and other important factors can be found within Evolucia's filings with the Securities and Exchange Commission. Statements in this press release should be evaluated in light of these important factors.

Contact:

Investor Relations, Corporate: Roseann Wentworth, Evolucia Inc.
Office: +1-941-751-6800, ext. 1030
E-mail:

Web site: