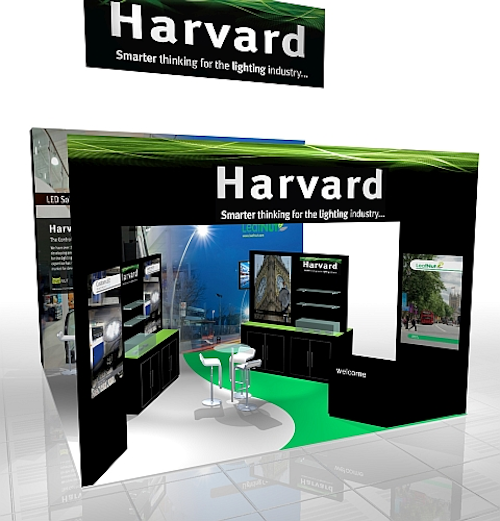 Harvard Engineering, the market leading manufacturer of energy saving lighting solutions, will be showcasing its innovative products for the second consecutive year at LIGHTFAIR, on Booth 912.

Harvard will host a live demo of its award-winning control system for outdoor and street lighting applications, LeafNut. Attendees of LIGHTFAIR will be able to see how simple the system is to operate, gaining a hands-on experience of an innovative solution that has 400,000 nodes deployed worldwide.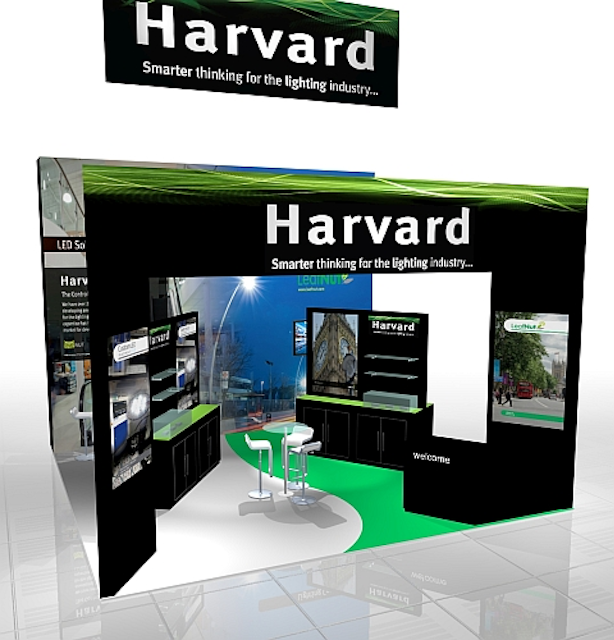 Harvard Engineering will highlight LeafNut outdoor and street lighting control system at LightFair 2014

The company will also be showcasing the recently launched Gen II light engines and the expanded range of UL-approved CoolLED drivers, which work together to provide a complete LED solution.

Visitors to Harvard's stand will also be able to get information about the company's newly opened warehouse in New Jersey. The warehouse will provide significant value to customers that are looking for shorter lead times, better service, and cash flow benefits.

Since launching at LIGHTFAIR in 2013, Harvard Americas has made substantial inroads into the US market. The company has supplied products for many leading industry players, including Aladdin Lighting, Architectural Lighting Works, Senso Lighting and Times Square Lighting who all have supplied fittings to be powered by Harvard's solutions for the company's booth.

Antony Corrie, Vice President of Harvard Engineering Americas, commented, "In only 12 months we have already established a strong foothold in the US market and we are working with some of the industry's leading lighting companies. This is not only a strong endorsement of our products, but also the people we have employed to develop Harvard's business opportunities in the US."

Mr Corrie added, "We are really looking forward to welcoming customers to our booth and we are confident that LIGHTFAIR will once again prove to be an excellent platform to showcase our products and solutions."

Harvard's LED solutions will also be powering light fittings throughout LIGHTFAIR 2014.

Founder John McDonnell and Director of Global Business Development Michael McDonnell will be available on Harvard's booth at the show to talk to customers and the media.

All of Harvard's energy saving solutions are fully researched, developed and manufactured at the company's headquarters in Yorkshire, England.

Photo Caption: Visit Harvard on Booth 912

About Harvard Engineering:

Harvard Engineering was established in the UK in 1993. The company has grown to become a leading player in the design, development and manufacture of energy saving lighting solutions, including LED drivers, LED light engines, and control products. Following success across Europe, the company opened its Americas office in August 2012, covering the US and Latin America.

Awards:
2014 - Winner of a Queen's Award for Enterprise, within the International Trade category
2013 - Winner of Lux Magazine's Controls Innovation of the Year 2013
2012 - Winner of the Judges' Choice Award at the Mail on Sunday's Made in Britain Awards
2012 - Winner of Lux Magazine's Manufacturer of the Year Award
2012 - Shortlisted for the 3i International Growth Awards at the National Business Awards
2012 - Selected as a UK National Finalist for the European Business Awards 12/13
2011 - Winner of the Orange Innovation Award at the National Business Awards
2011 - Winner of the Innovation award at the Wakefield Express Business Awards
2011 - Winner of a Queen's Award for Enterprise, within the Innovation category

Contact:

Harvard Engineering plc - Tyler Close
+44-0113-383-1000

E-mail:

Web site:

www.HarvardEng.com

Submit new products, case studies/projects, and other press releases at http://www.ledsmagazine.com/content/leds/en/addcontent.html and http://www.ledsmagazine.com/content/leds/en/iif/add.html.