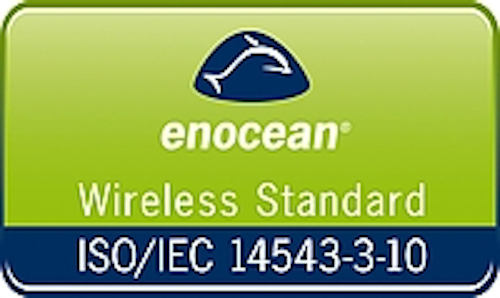 SAN RAMON, CA and LAS VEGAS, NV -- This year, LIGHTFAIR International celebrates its 25th anniversary and gathers the leading players of the architectural and commercial lighting industry from June 3-5 in the Las Vegas Convention Center. More than 20 of these industry leaders are members of the EnOcean Alliance, showcasing the latest energy harvesting wireless solutions for commercial lighting applications at the fair. This demonstrates the great traction the batteryless wireless EnOcean standard gains on markets worldwide. Due to its specific characteristics, offering no maintenance and high flexibility in system planning and implementation, energy harvesting wireless solutions save energy and money, bringing the green aspect to LED and lighting control.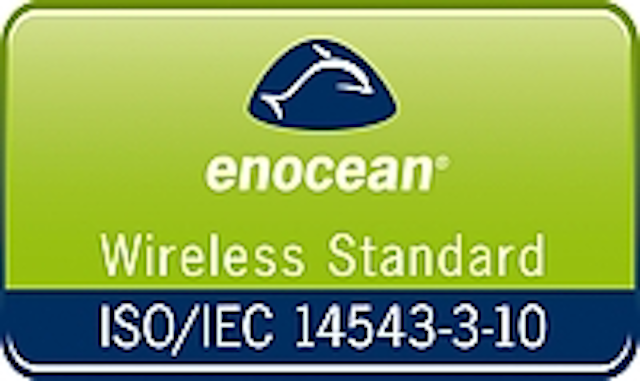 EnOcean Alliance members to promote batteryless wireless lighting controls at LightFair 2014
The EnOcean Alliance, located at booth #6816, is a consortium of more than 350 companies primarily serving the building sector. They provide more than 1,200 interoperable products including a variety of energy harvesting wireless lighting devices such as dimmers, occupancy sensors, photo-sensors, relay receivers, light switches, key card switches, LED controls, load control modules and gateways. The basis is the energy harvesting wireless technology from EnOcean, which powers communications by collecting energy from the surroundings such as motion, indoor light and temperature differentials.
Flexible wireless lighting control A main focus of the members' presence is on intelligent wireless lighting including LED for commercial buildings. Energy-efficient lighting and LED is revolutionizing the lighting industry and creates completely new requirements in building automation. The batteryless radio sensors, switches and actuators, based on EnOcean technology, ideally add to this as suitable operating elements and intelligent control. Offering reliable wireless and batteryless communication, the devices are maintenance-free and flexible to position, which also means easy retrofitting.
At booth #6816, for instance, EnOcean will show the complete range of control solutions that energy harvesting wireless technology offers for the lighting industry. Alliance member companies showing several interoperable, wireless lighting control products at the show include: Acuity Brands (#3808, #6218), GE Lighting (#4208), Hubbell Lighting (#925), Leviton (#4817), Osram/Sylvania (#3108), Schneider Electric (#4036), WAGO (#2810), and WattStopper (#5824).
"The latest lighting technology has been developed to significantly reduce energy consumption in buildings. Energy harvesting wireless sensors, switches and controls perfectly fit in with the sustainable characteristics of energy-saving lighting and LED technology. It provides users with greater control and enhanced flexibility while, at the same time, brings 'green' lighting together with 'green' sensors. This makes EnOcean one of the most important wireless standards for commercial lighting and LED. The strong presence of the EnOcean Alliance members at the LIGHTFAIR show emphasizes the rise of energy harvesting wireless solutions in this fast-growing industry," says Graham Martin, Chairman of the EnOcean Alliance.
About EnOcean Alliance Leading companies worldwide from the building sector collected to form the EnOcean Alliance and establish innovative automation solutions for sustainable building projects -- and so to make buildings more energy-efficient, more flexible and lower in cost. The core technology of the Alliance is energy harvesting wireless technology for flexibly positioned and service-free sensor solutions. The EnOcean Alliance aims to internationalize the energy harvesting wireless technology, and is dedicated to creating interoperability between the products of OEM partners. Basis for this is the international standard ISO/IEC 14543-3-10, which is optimized for wireless solutions with ultra-low power consumption and energy harvesting. More than 350 companies currently belong to the EnOcean Alliance. The headquarters of the non-profit organization is located in San Ramon, California.
Contact:
EnOcean Alliance
+1-925-275-6601

E-mail:

Web site: