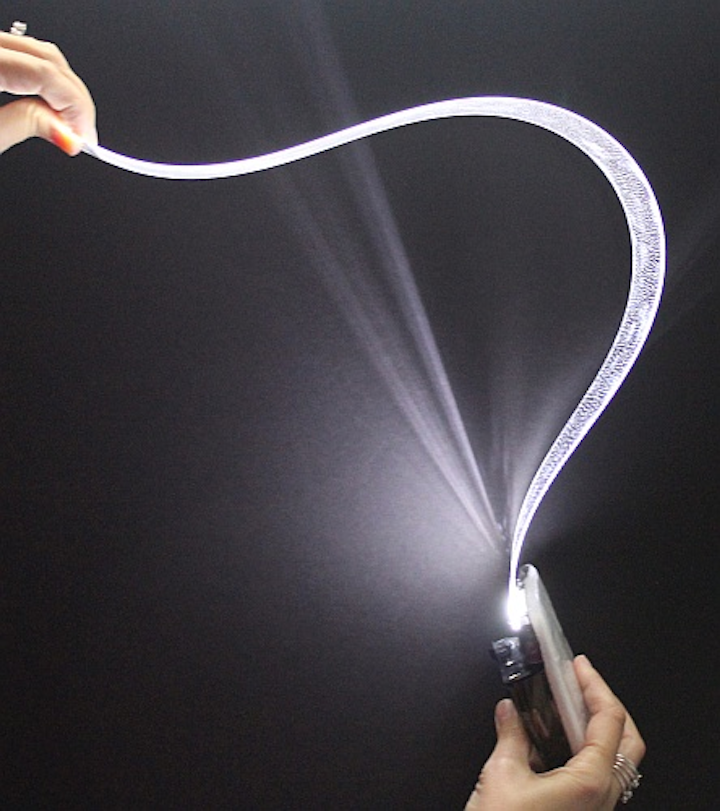 Brecksville, OH -- Global Lighting Technologies (GLT), the world leader in edge-lit, LED-based light guides, has increased their capabilities to include non-linear curved light extraction technologies, enabling the design of more complex light guides.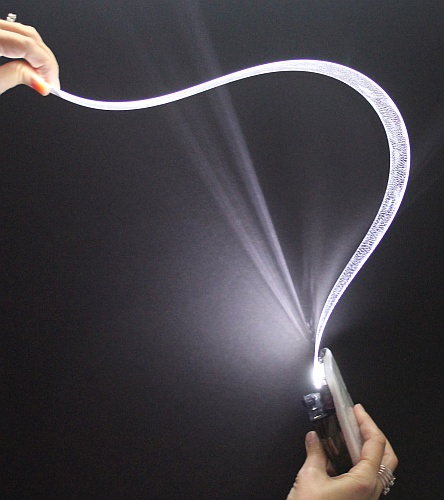 Global Lighting Technologies' nonlinear LED light guides enable flexible lighting capabilities

These non-linear light guides can be integrated into a variety of products, from overhead lighting and wall sconces to automotive interior/exterior lighting such as dome lights, passenger compartment lighting, and daytime running lights, as well as white goods and consumer electronics devices.

This new product capability was made possible by two developments within the company. The first was the development of a thin film embossing process allowing light guides to be manufactured 0.25 mm or less in thickness. These flexible parts can be used in applications requiring flexible or mechanically curved product. The second was a change to the manufacturing process of the optical extraction features embedded in the light guides, allowing GLT to create the extraction features onto curved surfaces. This allows for thicker lightguides to be injection molded while having curved emission surfaces. These developments have allowed GLT to utilize years of expertise in light guide manufacturing and implement it into form factors for different industries. The curvature of the light guides can be custom designed for various applications. Typical sizes range from 0.25 mm to 4 mm thick and can be created in sizes greater than 24" in diagonal, depending on the application. "The uses are limited only by the imagination of the designer," said Brett Shriver, GLT's Vice President of Sales & Marketing.

For more information, contact Global Lighting Technologies (GLT), Inc., 55 Andrews Circle, Brecksville, OH 44141.

About Global Lighting Technologies:
Global Lighting Technologies (GLT), Inc. was founded in 2000 to develop LED-based edge lighting technology for the latest generation of flat panel displays. Today, GLT is developing new lighting concepts for solid state lighting in general illumination applications utilizing its LED-based light guide technology. GLT's edge lighting technology focuses the light of LEDs placed along one or more edges of a thin light guide in order to deliver the light precisely where needed, providing bright, uniform light in a thinner form factor with more efficient light extraction and fewer LEDs. With five manufacturing facilities in the Far East, GLT is poised to deliver a better light guide at lower cost with faster turnaround.

Contact:

Global Lighting Technologies (GLT), Inc.
+1-440-922-4584
Toll-Free +1-866-922-4584

E-mail:

Web site: