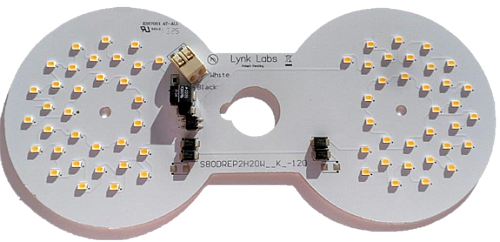 Elgin, Illinois -- Lynk Labs Inc., a pioneer in AC LED technology, signed an agreement with Alcom Electronics, a leading value added distributor of LED and electronics components to the OEM market in Belgium, Luxemburg and The Netherlands.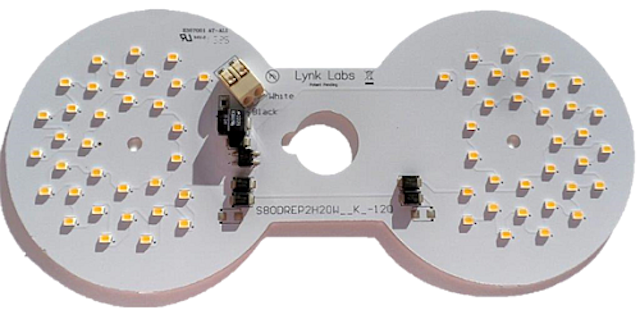 Lynk Labs and Alcom Electronics enter distribution agreement for AC LEDs
Lynk and Alcom are leveraging each other's strengths to expand the availability of Lynk's patented AC LED/HV LED ("AC LED technology") to OEMs in the Benelux region. According to Lynk, the relationship will allow it to deliver a broad range of OEM-friendly low-voltage and direct mains AC LED total solutions into a strategically important region of Europe.

"The reputation and added value service model of the Alcom group is exactly what is required to bring this novel technology to the broader OEM lighting market" commented Bob Kottritsch, Vice President of Business Development for Lynk Labs in Europe. "Not only is AC LED now an established market segment, but one seeing rapid and substantial growth. We're excited that this new partnership brings Alcom's client focus and considerable AC LED marketing experience to support our European growth plan."
AC LEDs from Lynk Labs now reach over 100 lm/w, delivering efficacies that compete with DC LED solutions in many cases. They are being designed into high volume lighting applications such as down lights and lamps. According to Alcom, more and more OEMs are taking a closer look at AC LED technology as a solution for their product needs. The broad range of benefits the technology offers goes beyond simply reducing or eliminating a large power supply. According to Alcom's top management, Lynk's broad IP portfolio and comprehensive product offering in the AC LED space are seen as an exciting opportunity to add to Alcom's LED offering for OEMs. In their view AC LED offers the most competitive solution for high reliability at price points that many lighting applications now need to realize mass market adoption.
Building on several years of increasingly successful implementation in general lighting sector applications, Lynk Labs continues to broaden its product offerings surrounding AC LED technology. The AC LED products made available through Lynk & Alcom will include low voltage & high voltage, standard & custom, AC LED light sources and drive solutions.

About Lynk Labs, Inc.
Founded in 1997, Lynk Labs Inc., headquartered in Elgin, Illinois is the leading developer and manufacturer of patented AC LED technology and provides AC LED devices, modules and drive solutions to lighting OEMs worldwide for any AC voltage lighting application. Lynk Labs also offers other LED technology based intellectual property licensing solutions for the mobile device, monitor or TV display markets.
Contact:
Lynk Labs Inc.
+1-847-783-0123
E-mail:
Web: