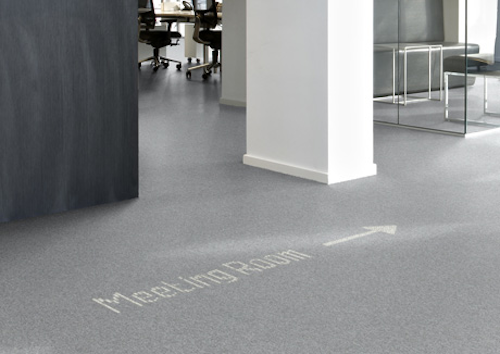 WAALWIJK, The Netherlands -- The brand new innovative Philips/Desso Luminous Carpets(TM) are showcased at the prestigious 14th international architecture exhibition, the Venice Biennale, as requested by the Dutch architect and director of this year's Architecture Biennale, Rem Koolhaas.

Philips and Desso are known for their innovation in their respective fields as well as their commitment to developing products that contribute to health and wellbeing and are positive for the environment. The partnership led to a product which combined LED lighting and carpet technology, which Koolhaas has referred to as a "startling innovation", with a wide range of exciting applications from the practical and functional to the creative.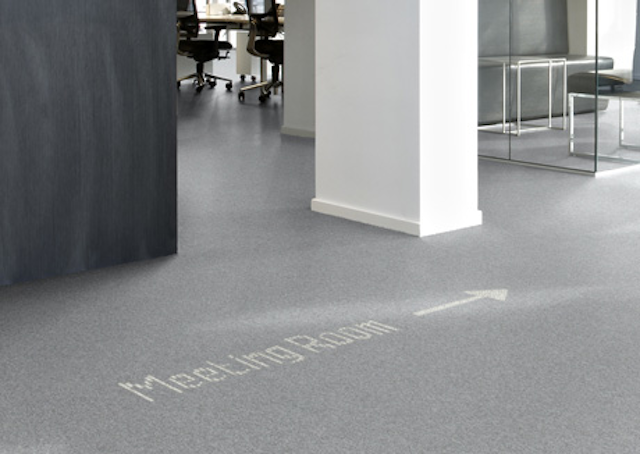 Luminous LED carpets from Philips and Desso are demonstrated at Architecture Biennale event

The Philips/Desso Luminous Carpets(TM) unlock the potential of LED integration into surfaces and adds an exciting dimension to interior design and space planning. It provides many benefits in the areas of information, direction, inspiration and safety, such as:

- Guiding people around buildings, including safety exits and routes
- Enhancing the ambiance and atmosphere of the interior of buildings combining lighting with design and colour
- Helping to de-clutter spaces by making information visible only when needed

Its many applications, shaped by individual customers, have the potential to help organisations create more productive workplaces, using design to foster collaboration, creativity and focus.

The title theme of the Venice Biennale is Fundamentals, consisting of three components: Elements of Architecture, Absorbing modernity and Monditalia.

Elements of Architecture pays close attention to the fundamentals of buildings such as the floors, walls, ceilings, the roof and corridors.

Koolhaas says: "This collaboration has produced exciting potential for the functionality of the carpet. We were very pleased to be able to include this innovation in the Elements of Architecture exhibition as an example of the future of flooring."

"We are excited to have been asked to contribute to the Elements of Architecture at Biennale," says Ed Huibers, Sales and Marketing Director at Philips. "This innovation fundamentally transforms how people interact with a space. It turns the flooring into a dynamic canvas with endless applications engaging directly with our senses and natural inclination to seek out light." "We are honoured to have been asked to contribute to this exciting exhibition, the Elements of Architecture at Biennale" says Ed Huibers, Sales and Marketing Director at Philips.

"Innovation drives what we do at Desso," says Desso CEO Alexander Collot d'Escury, "organised around three key elements: Creativity, Functionality and Cradle to Cradle(R). We are thrilled that the new carpet, the result of an exciting collaboration with Philips, is being showcased at the Architect Biennale in Venice."

The LED-based Luminous Carpets(TM) were recently launched in The Netherlands and the UK with other countries soon to follow. The launch projects are being implemented in Germany and in France.

More info can be found on the new http://www.luminous-carpets.com

For more info on the Biennale in Venice visit http://www.labiennale.org

Contact:

Desso
+31-(0)416-684-100

E-mail:

Web site:

Submit new products, case studies/projects, and other press releases at http://www.ledsmagazine.com/content/leds/en/addcontent.html and http://www.ledsmagazine.com/content/leds/en/iif/add.html.