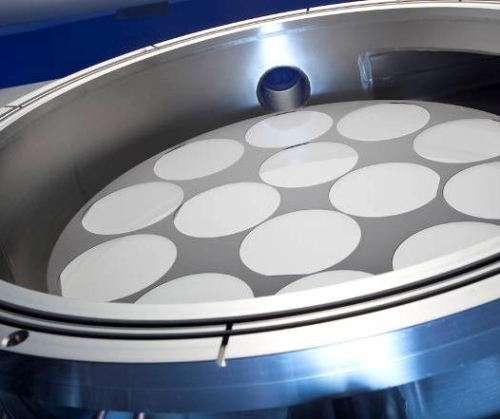 PLAINVIEW, N.Y. -- Veeco Instruments Inc. (Nasdaq:VECO) announced that Xiamen Changelight Co., Ltd. (Changelight) has selected the company as its primary equipment provider as it enters the market to produce gallium nitride (GaN) based blue/green high brightness light emitting diodes (LEDs) for display and general lighting applications.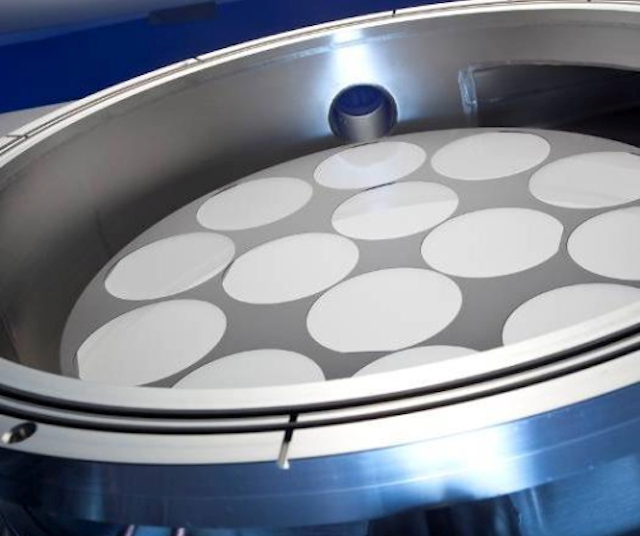 Xiamen Changelight enters GaN LED market with Veeco MOCVD systems for LED production

During the second quarter of 2014, Changelight ordered multiple TurboDisc® MaxBright® M™ GaN Metal Organic Chemical Vapor Deposition (MOCVD) Systems. In addition, Changelight purchased a TurboDisc K475™ MOCVD system to expand its production of red, orange and yellow (ROY) LEDs.

"In the past we have used competitive MOCVD equipment for the majority of our production of ROY LEDs," said Professor Wang Xiangwu, General Manager of Changelight. "As we make this important move into the GaN-based lighting market, we decided to switch to Veeco's MaxBright M MOCVD system, which we believe will offer the best throughput and cost of ownership to help enable our success and growth in the general illumination market."

The MaxBright M offers a modular, compact design for improved serviceability and up to 15% improved footprint efficiency compared to the standard MaxBright MOCVD system. It features more layout configuration options to fit various fab spacing requirements, including sub-floor storage, enabling more wafer starts per square foot, which translates into a lower cost of ownership.

"Changelight's decision to purchase Veeco's MOCVD platform for its GaN LED production reflects our ability to develop innovative manufacturing solutions with the best performance," said Jim Jenson, Senior Vice President and General Manager of Veeco MOCVD. "We have seen Changelight dominate the ROY market in China for some time and believe that, with our technology and its knowledge of the industry, Changelight is well positioned to successfully expand into the backlighting and general illumination market."

About Xiamen Changelight Co., Ltd.
Xiamen Changelight Co., Ltd was established in February 2006 with total assets of over RMB 300 million. It is a high-tech enterprise specializing in research, development, production and sales of high-quality quaternary alloy AlGaInP of red, orange, yellow LED wafers, chips and high-performance GaAs solar cells. The company is located at the national level Torch Industrial Park (Xiang'an District, Xiamen) with high standard clean workshop. For further information, please visit http://www.changelight.com.cn/en/index.asp.

About Veeco
Veeco's process equipment solutions enable the manufacture of LEDs, flexible OLED displays, power electronics, hard drives, MEMS and wireless chips. We are the market leader in MOCVD, MBE, Ion Beam and other advanced thin film process technologies. Our high performance systems drive innovation in energy efficiency, consumer electronics and network storage and allow our customers to maximize productivity and achieve lower cost of ownership. For information on our company, products and worldwide service and support, please visit www.veeco.com.

To the extent that this news release discusses expectations or otherwise makes statements about the future, such statements are forward-looking and are subject to a number of risks and uncertainties that could cause actual results to differ materially from the statements made. These factors include the risks discussed in the Business Description and Management's Discussion and Analysis sections of Veeco's Annual Report on Form 10-K for the year ended December 31, 2013 and in our subsequent quarterly reports on Form 10-Q, current reports on Form 8-K and press releases. Veeco does not undertake any obligation to update any forward-looking statements to reflect future events or circumstances after the date of such statements.
Contact:

Veeco Instruments Inc. - Debra Wasser
+1-516-677-0200 x1472
E-mail:

Web site:

Submit new products, case studies/projects, and other press releases at http://www.ledsmagazine.com/content/leds/en/addcontent.html and http://www.ledsmagazine.com/content/leds/en/iif/add.html.