Plymouth, ENGLAND -- Plessey announced that it has entered into a distribution agreement with CODICO GmbH, a demand creation distributor for electronic components, headquartered in Perchtoldsdorf, Austria and with offices across Europe. With CODICO, Plessey will be expanding its European network with coverage in Central and East European, Italian and Danish market for its GaN-on-Si LED products.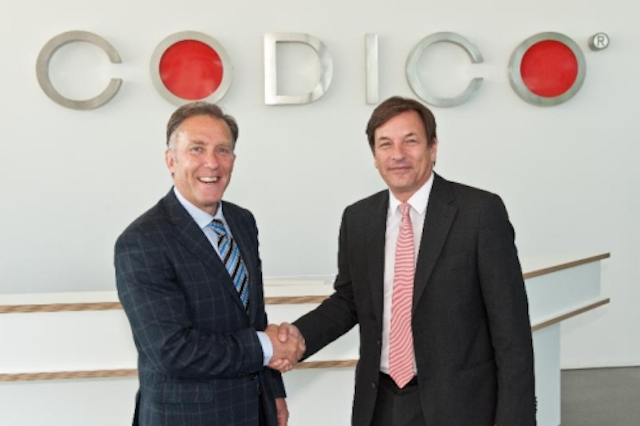 Plessey partners with CODICO to expand distribution of LED components into Italy, Central and Eastern Europe

Sven Krumpel, President and CEO of CODICO GmbH, said"CODICO is very pleased to announce this partnership with Plessey. We are convinced that the innovative technology of Plessey and CODICO's deep knowledge of the market will enable both companies to turn on a bright light within the solid state lighting market. I strongly believe that the GaN-on-Si technology is going to be the next revolution in the lighting field and that Plessey and CODICO will be driving it."

David Owen, Plessey's Regional Sales Director, added, "Plessey is very pleased to work with a distributor that has a wide coverage in the region. CODICO's line card complements the Plessey LED portfolio in the lighting segment and together with its focused team that brings considerable knowledge of the lighting industry and customer base, will accelerate the time to market for Plessey GaN-on-Si LEDs in the region.

Plessey's MaGIC™ (Manufactured on GaN-on-Si I/C) High Brightness LED (HBLED) technology has won numerous awards for its innovation and ability to cut the cost of LED lighting by using standard silicon manufacturing techniques.

For further information please visit the Plessey website,
Photo: Michael LeGoff, CEO of Plessey (left) with Sven Krumpel, CEO of CODICO (right)

Plessey
Plessey is a leading expert in the development and manufacture of semiconductor products used in sensing, measurement and control applications. Plessey's products are found in a wide range of markets including communications, manufacturing, medical, defence and aerospace. Plessey designs products for high performance applications and its range of integrated products includes CMOS image sensors, low and mid-power LEDs, Hall Effect devices and its award-winning EPIC electric potential sensors. Using its understanding of electronics and expertise in micro-electronic product design and manufacture, Plessey is radically enhancing the human experience with micro-electronics solutions such that people achieve more than they thought possible. Plessey is a UK based manufacturer with offices around the US, Europe and Asia.

EPIC, MaGIC and dotLED are trademarks of Plessey Semiconductors Ltd.

Contact:

Plessey

E-mail:

Web site:

www.plesseysemiconductors.com



Submit new products, case studies/projects, and other press releases at http://www.ledsmagazine.com/content/leds/en/addcontent.html and http://www.ledsmagazine.com/content/leds/en/iif/add.html.