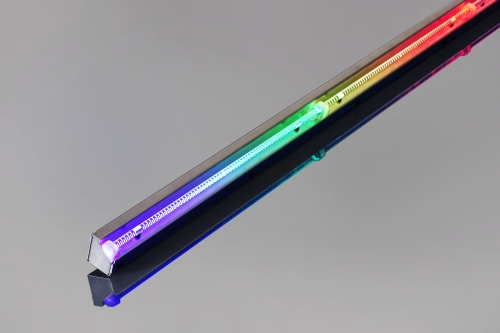 HelioJet SpectrumCC (Color Control) with its unique True Color Sensor emits life-long homogeneous colored light

Elmsford, N.Y. -- Scandinavian Airlines System (SAS) and Lufthansa Technik (LHT) have signed a contract for the installation of the HelioJet LED lighting system, designed and developed in cooperation between the specialty glass expert and lighting specialist SCHOTT and LHT. As the first to place an order for the new aircraft cabin LED lighting system, SAS is the launching customer for HelioJet. The installation is part of a comprehensive cabin modification program for seven A330 and A340 aircraft which SAS will execute over the next months. The first aircraft equipped with HelioJet is expected to fly in 2015.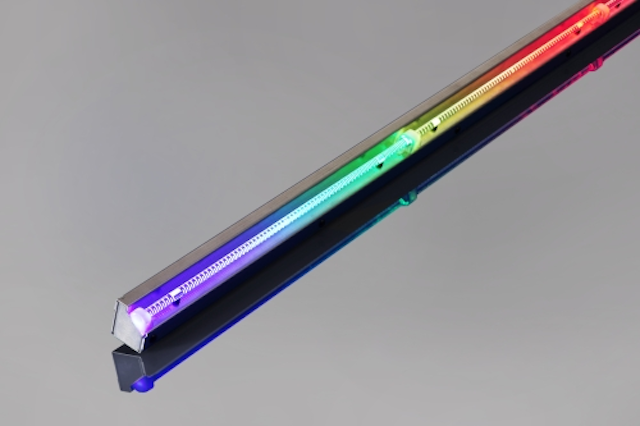 HelioJet SpectrumCC LED aircraft cabin lighting is ready to take off with Scandinavian Airlines Systems

HelioJet offers all the advantages of modern LED technology while providing a solution to avoid the color changes that normally afflict ageing LEDs. The latest version, HelioJet Spectrumcc (Color Control) offers a full color RGBW (red-green-blue white) LED system. Dr. Armin Plichta, General Manager Transportation at SCHOTT Lighting and Imaging, explained: "Thanks to an innovative True Color Sensor each and every LED installed in the system renders colors in a perfectly balanced and homogeneous manner and emits precisely the right color shade throughout its entire service life." HelioJet SpectrumCC for the SAS fleet will be installed and certified in December 2014.

Consisting of just a few elements, the system can be integrated into cabins of every size. HelioJet is flexible enough to enable the light to be controlled by the airline cabin crew using an integrated touchscreen with Graphical User Interface.
"We are excited to present our new long haul cabin for SAS customers in the beginning of 2015, and to be the launch customer for the HelioJet LED lighting system. We always have the frequent traveler in mind, and the innovative HelioJet LED lighting system will be an important feature of our new long haul experience," said Snorre Andresen, Vice President Product Management at SAS.

"We are very proud to win a renowned customer like SAS to launch our HelioJet LED lighting system. This decision puts an industry respected stamp of approval on the innovation provided by HelioJet," said Andrew Muirhead, Vice President and Head of Lufthansa Technik's Product Division Original Equipment Innovation. "The contract with SAS comprises the certification of the new system, the installation of the light units and the lighting control system and also includes maintenance services. The latter will be integrated in the existing Total Component Support which Lufthansa Technik is already providing for the A330/A340 fleet of SAS, making the technical support for HelioJet as easy as possible for the customer."

Further information on HelioJet is available here: www.us.schott.com/heliojet

HelioJet SpectrumCC is based on an optical light converter at the ends of which four LEDs each emit red, blue, green, and white light. It is thus now possible to produce any desired color shade and maintain it evenly across all of the HelioJet SpectrumCC units due to a unique sensor color control. Photos: SCHOTT

SAS is Scandinavia's leading airline with daily flights to destinations in Europe, USA and Asia. SAS is a member of Star Alliance and, together with 26 partners, offer over 1,300 destinations worldwide,in 192,countries. Scandinavian Airlines operates 132 aircraft, including 12 long-haul, 108 short-haul and 12 regional aircraft. For more information, visit www.flysas.com

The Lufthansa Technik Group, with more than 30 subsidiaries and associates and over 26,000 employees worldwide, is one of the leading manufacturer-independent providers of technical services for the aviation industry. Its portfolio encompasses the entire spectrum of services for commercial aircraft: maintenance, repair, overhaul, modification and conversion, engines and components. www.lufthansa-technik.com

SCHOTT is an international technology group with 130 years of experience in the areas of specialty glasses and materials and advanced technologies. SCHOTT ranks number one in the world with many of its products. Its core markets are the household appliance, pharmaceutical, electronics, optics, and transportation industries. The company is strongly committed to contributing to its customers' success and making SCHOTT an important part of people's lives with high-quality products and intelligent solutions. SCHOTT is committed to managing its business in a sustainable manner and supporting its employees, society and the environment. The SCHOTT Group maintains close proximity to its customers with manufacturing and sales units in 35 countries. Its workforce of 15,400 employees generated worldwide sales of approximately $2.5 billion for the 2012/2013 fiscal year. www.us.schott.com

Contact:

Barbara Augenblick - SCHOTT North America, Inc.
+-914-831-2285

E-mail:

barbara.augenblick@us.schott.com

Web site:

Submit new products, case studies/projects, and other press releases at http://www.ledsmagazine.com/content/leds/en/addcontent.html and http://www.ledsmagazine.com/content/leds/en/iif/add.html.