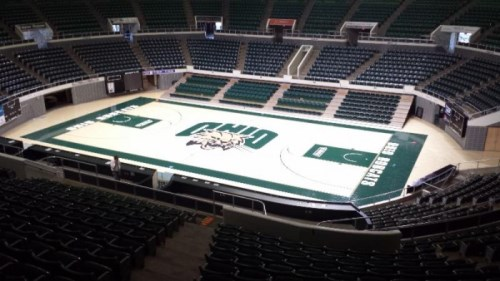 Ohio University, Union College and the University of British Columbia join the growing list of arenas reducing energy use and improving light quality with LED

SYRACUSE, NY -- Three college sports and entertainment venues at Ohio University, Union College and the University of British Columbia have seen the future of lighting by joining the growing legion of North American higher education institutions to make the switch to illuminate their arenas with an innovative new LED lighting system from Ephesus Lighting. The announcement of the three latest college sports venues to switch their lighting systems to LED was made by Mike Lorenz, president of Ephesus Lighting.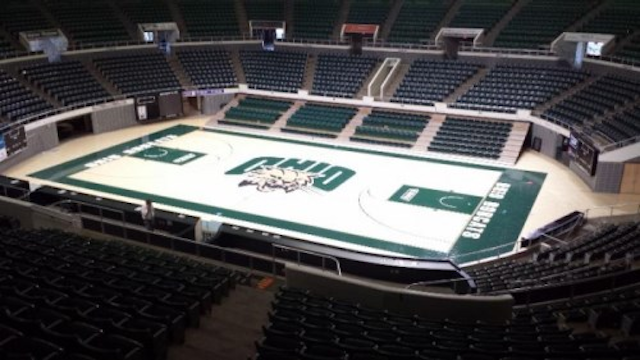 Ephesus Lighting adds three more college arena LED retrofits

Ephesus LED lights reduce power consumption by an average of 70% and maintain lighting quality with no maintenance. Whereas traditional lighting requires frequent changing and experiences lighting output degradation of 40% in just 18 months, Ephesus LED lights require little to no maintenance and generate 90% light output for 10 years.

"We commend Ohio University, Union College and UBC for seeing the future by making the move to our energy saving, maintenance-free and high-quality LED lighting system," explained Mr. Lorenz. "LED is the natural evolution of arena and stadium lighting as it provides an optimal stage for events, players and fans."

The Ohio University Convocation Center on the campus of Ohio University in Athens, OH is a 13,080 seat multi-purpose arena that plays host to Ohio Bobcats basketball, volleyball and wrestling. The venue replaced its 155 metal halide and incandescent 1000 watt light fixtures with just 52 Ephesus 600 Arena Lights. In addition to a dramatic reduction in energy consumption, the light levels increased by nearly 10% and saw an improvement in max/min uniformity to 1.25 FC's (foot candles) on the court, which exceeds NCAA requirements for television broadcasts.

Similarly, the 2,350 seat Frank L. Messa Rink at Achilles Center on the campus of Union College in Schenectady, NY replaced its antiquated metal halide lighting systems with 50 Ephesus 600 Arena Lights and 20 Ephesus 300 Arena Lights. The rink is the home ice for the Union College NCAA Division 1 Men's National Championship Ice Hockey team, the school's women's team and serves the entire Schenectady community by offering public skating and youth hockey leagues all year long.

The new Ephesus LED lighting system installed at UBC Thunderbird Arena, housed within the Doug Mitchell Thunderbird Sports Centre, at the University of British Columbia is a hybrid system comprised of 46 Ephesus Arena 600 lights plus 41 of the remaining metal halide fixtures. The Ephesus fixtures will be used to provide 100 FC of lighting for daily usage. The metal halide lights will supplement the LED lights for major events requiring up to 240 FC's. The new system is projected to reduce power consumption by over 70% at the 7,000 seat facility.

"Our fans and student-athletes deserve the best and, after much research, it became clear to us that the Ephesus LED lighting system is the superior arena-lighting product on the market," explained Dan Cooper, UBC Facilities Manager. "The opportunity to combine improved lighting quality with substantial energy savings made it the perfect solution for our needs."

Ephesus manufactures the brightest LED on the market and is the only arena-designed lighting solution that is certified under Design Light Consortium's (DLC) quality, performance and energy efficiency requirements. The DLC certification enables facilities to receive energy incentives from utility providers.

Since lighting the first sports arena with LED in North America in 2012, Ephesus Lighting has created LED lighting solutions for more than 20 sports and entertainment venues all across North America including: the War Memorial Arena in Syracuse, NY; the Broome County Veterans Memorial Arena & The Forum Theater in Binghamton, NY; the Webster Bank Area in Bridgeport, CT; the BMO Harris Bank Center in Rockford, IL; the Ricoh Coliseum, in Toronto; The Ryan Center at the University of Rhode Island; the William D. Mullins Center at UMASS-Amherst and more.

Photo: Ohio University Convocation Center

About Ephesus Lighting
Ephesus Lighting Inc. is a US-based company that manufactures high-output LED lighting solutions for challenging applications in the industrial and sporting markets. Ephesus is focused on innovating advanced LED solutions that will enrich and illuminate the world, by creating brighter, more vibrant and more sustainable environments.

Contact:

Ephesus Lighting
+1-315-579-2873

E-mail:

Web site:

www.ephesuslighting.com

Submit new products, case studies/projects, and other press releases at http://www.ledsmagazine.com/content/leds/en/addcontent.html and http://www.ledsmagazine.com/content/leds/en/iif/add.html.