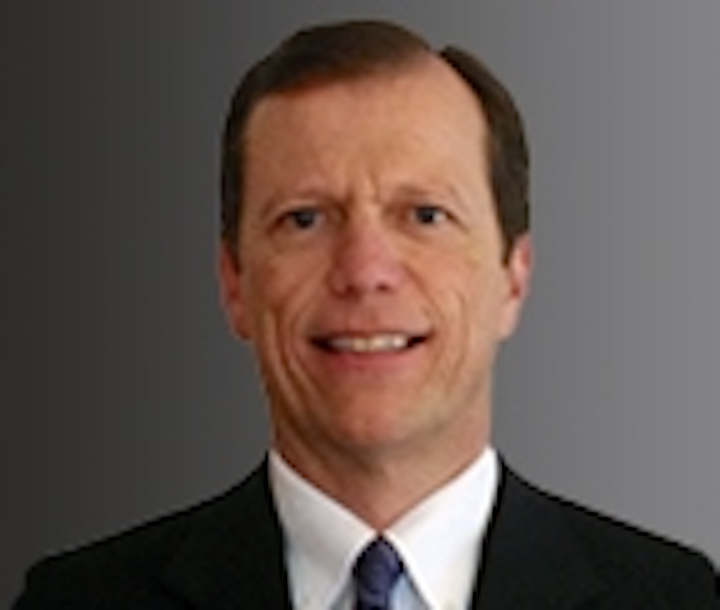 SUNNYVALE, Calif. -- Sensity Systems, the pioneer of Light Sensory Networks (LSN), has announced the appointment of Phil Rehkemper as Vice President and Chief Financial Officer (CFO). In this newly created position, Rehkemper will lead the company's financial and administration operations, reporting directly to Sensity Chairman and CEO Hugh Martin.


Sensity Systems makes executive appointment to support growth strategy for networked LED lighting

"Phil's experience and proven leadership capabilities are a perfect fit for Sensity at this juncture in our company's development," said Martin. "He brings to our management team strong intellectual acumen, expertise and skills in corporate finance, corporate governance and compliance. Given our ambitious growth strategy, it was important to bring on an executive of his caliber. We look forward to Phil contributing substantially to the growing success of Light Sensory Networks and Sensity Systems."

Rehkemper brings more than 27 years of financial and strategic planning experience to Sensity. Most recently, he was the CFO for API Technologies Corp. (NASDAQ:ATNY), a provider of electronics systems, subsystems, RF and secure solutions for the defense, aerospace and commercial industries. Previously, Rehkemper served on the management team for International Rectifier (NYSE:IRF) as its Vice President of Finance; was CFO and Vice President of Finance at Alliance Fiber Optic Products; and held finance executive positions at Calient Networks and Hewlett-Packard.

"Sensity's team, its vision and its business model all attracted me to this position," said Rehkemper. "The company is changing the way people think about lighting and paving the way for light owners to create value with their infrastructure. It is exciting to be part of a truly innovative company that is poised for rapid growth and that will continue to make a dramatic impact across the industry."

Globally Transforming Technology - Light Sensory Networks

The LSN is a new, innovative networking platform that capitalizes on the widespread move toward LED lighting for outdoor uses. The outdoor LED luminaires, positioned at regular intervals high above the built environment, are powerful semiconductor devices that can sense information about the ambient environment—CO2 and other gas concentrations, the movement of goods and objects, and other distributed events—and backhaul that information through the Sensity NetSense LSN. Even better, the LSN does so by using both the power supply and the installation labor paid for by the economics of the LED lighting upgrade. By adding inexpensive computer and network modules to LED light fixtures, lighting owners can simultaneously reap the benefits of energy-efficient LED lighting while building out a new, global LSN.

Sensity has installed and operates thousands of LSN network nodes for global organizations that include commercial class A office and mall/retail real estate markets, leading metropolitan regions and cities, large airport facilities and ports, and large sporting venues.

About Sensity Systems

Sensity Systems uses energy-efficient LED lighting as the foundation for a high-speed, sensor-based Light Sensory Network (LSN). The company enables light owners to capitalize on the LED conversion process by embedding networking technology within both retrofit and new LED luminaires. With Sensity's open, multiservice NetSense platform, lighting owners are able to reduce energy costs and implement a variety of applications and services, including public safety, environmental and weather monitoring, parking management and location analytics.

Contact:

Sensity Systems - Amy Lee
+1-408-841-4120

E-mail:

Web site:

Submit new products, case studies/projects, and other press releases at http://www.ledsmagazine.com/content/leds/en/addcontent.html and http://www.ledsmagazine.com/content/leds/en/iif/add.html.