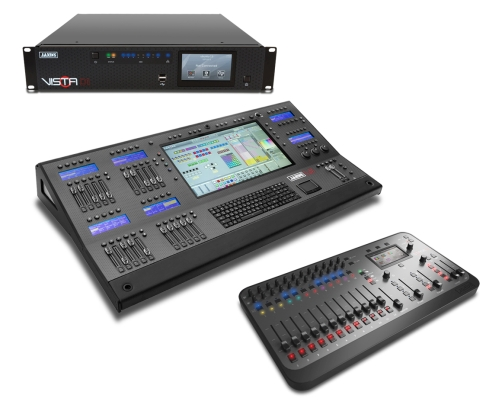 Jands' award-winning Vista lighting & media control system has been embraced by leading designers, companies and venues around the world. The platform allows all levels of user to get the most from whatever mix of technology they have available, whether dimmers, moving lights, LEDs or media. Utilising the same Vista v2 software, there's a choice of all-in-one Linux consoles and control surfaces running natively on a Mac or a PC.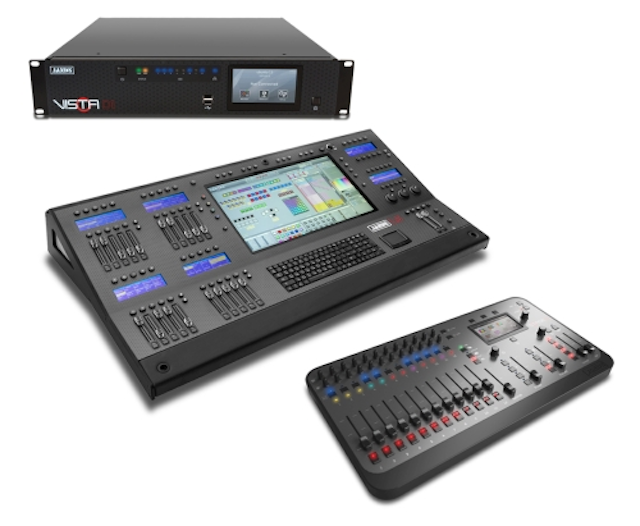 Jands will exhibit entertainment lighting and control products at PLASA London 2014

Jands UK dealer, A.C. Entertainment Technologies Ltd. (stand P41) will showcase models from the Vista hardware range, including the Vista D1 playback processor. When connected to any host console from the Vista family, each D1 allows control of an additional 8192 DMX channels to help cope with the increasing channel counts being used in today's designs.

The stand will also showcase Jands' multi award-winning Stage CL console. Designed with LEDs in mind, the Stage CL offers simple, consistent control of numerous types of LEDs or dimmers. Control of up to 24 fixtures or groups can be accessed through the Stage CL's physical and touch screen interface, all of which is packaged in a compact and elegant chassis.

Stand P41
Visit the stand for your personal product demonstration and to meet with technical representatives, who will be on hand throughout the show to answer any questions you may have.

Keep up to date with the latest Jands news via their social network pages:
www.twitter.com/jandslighting
www.facebook.com/jandslighting

Photo caption (top to bottom):
Jands Vista D1 playback processor, Jands Vista L5 lighting and media console, and Jands Stage CL LED control console.

The rights and ownership of all trademarks are recognised. The information contained herein is correct at the time of printing, however as we are constantly refining our product range we reserve the right to change the specification without notice. E&OE.

Contact:

Jands
+44-(0)-1494-446000
Web site:

Submit new products, case studies/projects, and other press releases at http://www.ledsmagazine.com/content/leds/en/addcontent.html and http://www.ledsmagazine.com/content/leds/en/iif/add.html.