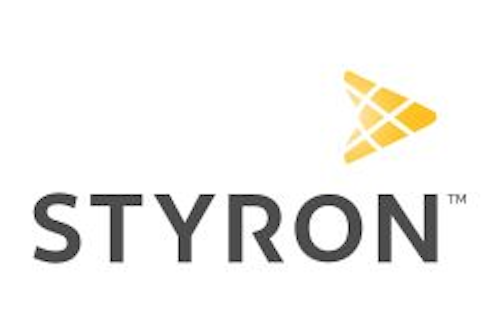 BERWYN, PA – Styron, the global materials company and manufacturer of plastics, latex and rubber, will showcase its plastics for the LED Lighting industry during Strategies in Light Europe 2014 in Booth A14 at the M.O.C. Event Center in Munich, Germany from October 21–23, 2014.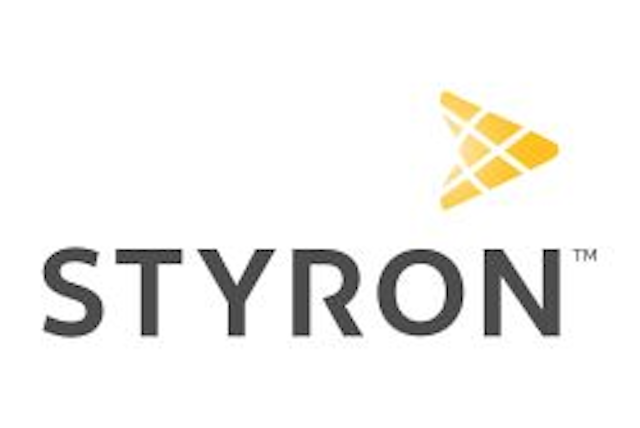 Styron launches new plastic resins for LED lighting applications at Strategies in Light Europe 2014

Styron will also launch its EMERGE™ 8830 Advanced Resins, an innovative material that balances transparency, flame retardancy and thickness – three key performance properties necessary as the market continues to move toward thinner gauge applications. The material is UL94 rated V-0 at 1.0mm and 5VA at 2.5mm and is the next generation advancement in Styron's EMERGE™ 8000 series.

Styron offers a broad portfolio for LED Lighting Applications under the CALIBRE™ Polycarbonate Resins and EMERGE™ Advanced Resins brands. This includes transparent, light diffusion and ignition resistant grades used in lenses, optics, diffusers, reflectors and housings.

During the show, Styron's Global Director of Research & Development from North America, Tony Samurkas, will discuss Materials for LED Lighting Application. The presentation will take place on October 23rd in Room K4 at M.O.C. Center.

"Styron's global footprint is truly an advantage in the LED Lighting market," said Global Business Director, Philippe Belot. "We have technical and production resources that allow us to coordinate application development, product availability and technical support worldwide and this is especially critical since applications are often specified in one region and manufactured in another."

Styron previously announced plans to change the name of all Styron affiliated companies to Trinseo, NYSE: TSE. Some, but not all, of the Styron companies have completed the name change process and are currently known as Trinseo; Styron companies that have not completed this process will continue to do business as Styron until their respective name changes are complete. Styron's operating companies also continue to do business as Styron at this time.

About Styron
Styron is a leading global materials company and manufacturer of plastics, latex and rubber, dedicated to collaborating with customers to deliver innovative and sustainable solutions. Styron's technology is used by customers in industries such as home appliances, automotive, building & construction, carpet, consumer electronics, consumer goods, electrical & lighting, medical, packaging, paper & paperboard, rubber goods and tires. Styron had approximately $5.3 billion in revenue in 2013, with 19 manufacturing sites around the world, and approximately 2,100 employees.

Forward-Looking Statements
This release may contain "forward-looking statements," which include information concerning the company's plans, objectives, goals, strategies, future revenues or performance, capital expenditures, financing needs and other information that is not historical information. All forward-looking statements are based upon current expectations and beliefs and various assumptions. There can be no assurance that the company will realize these expectations or that these beliefs will prove correct.
Contact:

Styron - Paula Biskup
+1-989-832-4653
E-mail:

Web site:

Submit new products, case studies/projects, and other press releases at http://www.ledsmagazine.com/content/leds/en/addcontent.html and http://www.ledsmagazine.com/content/leds/en/iif/add.html.