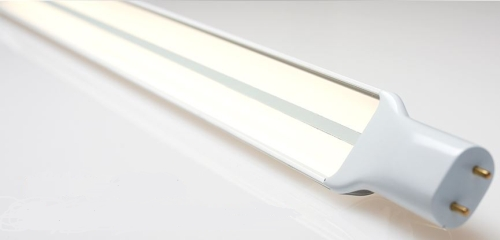 San Francisco, California - NEXT Lighting Corp. is pleased to announce the inclusion of the NEXTLamp™ in the U.S. General Services Administration (GSA) Green Proving Ground (GPG) program. The NEXTLamp is a linear LED that is designed to replace T8 and T12 fluorescent lamps – a lighting form factor that comprises nearly 50 percent of lighting-related energy demand in commercial and industrial buildings and consumes nearly 10 percent of global electricity.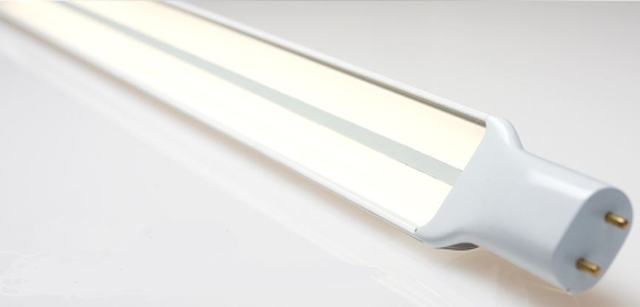 NEXT Lighting selected for GSA's 2014 Green Proving Ground Program

The GPG program is intended to improve environmental performance of federal buildings while driving adoption of innovative building technologies. GPG leverages GSA's national building portfolio to evaluate promising technologies and to accelerate awareness of high-performing technologies.

"Out of over 100 applicants, the NEXTLamp was selected as one of a handful of environmentally friendly technologies to participate in the highly-competitive GPG program," said Rob Leonard, Director of Technical Sales. "We are excited to demonstrate the enhanced lighting quality and exceptional cost savings that our product delivers. We are proud that we are able to design and manufacture this product in the USA."

Product
The NEXTLamp is a linear LED lamp designed for use in commercial, industrial, retail and other spaces where energy savings and high-quality light are important. NEXT's patented indirect design emits near-daylight-quality light while eliminating glare and providing an attractive form factor that enhances the appearance of the surrounding area. Most customers typically see a payback of one to three years, with the exact economics varying depending upon several site-specific factors such as the number of hours per day the lights are typically operated, the electricity rate, and the available rebate programs.

Where to Buy
Contact NEXT Lighting to locate a distributor near you.

About NEXT Lighting
NEXT Lighting manufactures high-quality linear LED products that help building owners and operators save money while providing more natural lighting for their occupants. NEXT Lighting is headquartered in San Francisco with manufacturing operations located in Washington State.

Contact:

Rob Leonard - NEXT Lighting
E-mail:

Web site:

Submit new products, case studies/projects, and other press releases at http://www.ledsmagazine.com/content/leds/en/addcontent.html and http://www.ledsmagazine.com/content/leds/en/iif/add.html.