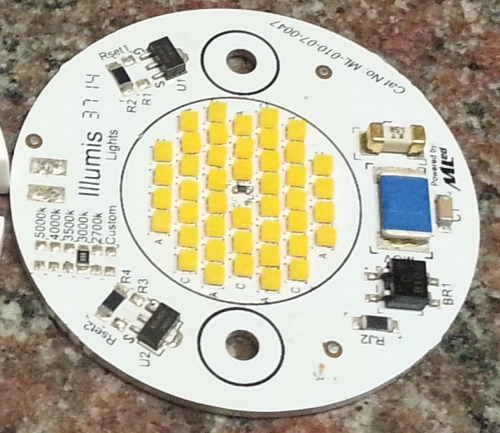 Illumis Lights has released a line of driverless LED modules with a Zhaga form factor. These AC design modules provide excellent dimming, efficiency and power factor. They are UL-listed and make excellent drop-in replacements for conventional DC Zhaga modules. The line voltage A/C design eliminates the cost and space requirements of a separate driver, while improving reliability of the system.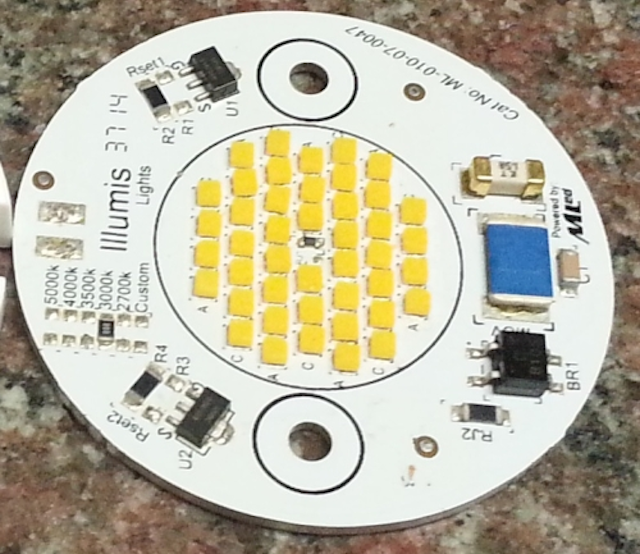 Lighting Solutions Development offers Illumis Lights driverless LED modules with Zhaga form factor

The A/C modules are available in outputs of 1,000; 2,000; and 3,000 lumens, enabling a wide range of different fixture designs. Illumis Lights has also released a large line of private-labeled recessed down lights and track lights, utilizing the A/C module.

A catalog of specifications can be viewed at:

http://issuu.com/illumis/docs/ac_led_interior_lighting_catalogue_

To receive detailed specs, samples, and pricing, email: david@lightingsold.com.
Contact:

David Shiller, President - Lighting Solution Development (distrib.)
+1-412-247-1843
E-mail:

Web site:

Submit new products, case studies/projects, and other press releases at http://www.ledsmagazine.com/content/leds/en/addcontent.html and http://www.ledsmagazine.com/content/leds/en/iif/add.html.