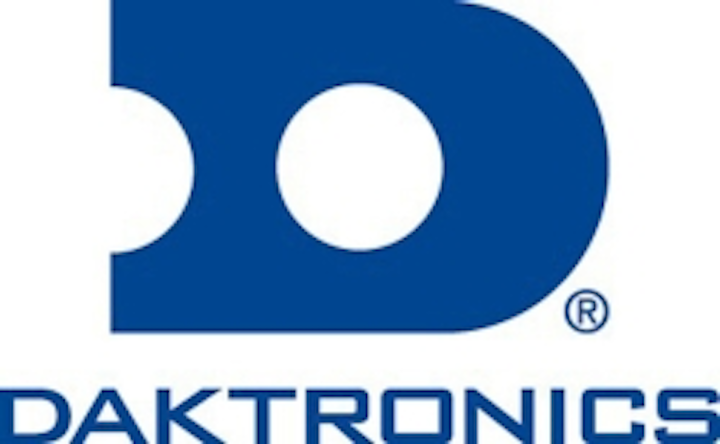 BROOKINGS, S.D. – Daktronics (NASDAQ-DAKT) of Brookings, South Dakota, has been asked by Lubbock Christian University of Lubbock, Texas, to design, manufacture and install a new LED video display for their on-campus basketball and volleyball facility, the Rip Griffin Center. Installation for this project is tentatively scheduled for this month.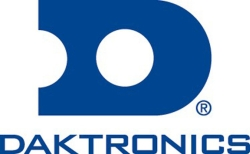 "Lubbock Christian University is extremely excited about the new video board being produced and installed by Daktronics," said LCU Athletic Director Paul Hise. "We believe that this video board will create a unique atmosphere for our student-athletes, coaches and fans at The Rip. Matt Braegelmann and his team have been great throughout the entire process, and we look forward to seeing the finished product."
The Chaps new video display will incorporate 10 millimeter line spacing and measure approximately 25 feet wide by 8 feet high. This display will incorporate excellent image clarity and contrast with wide angle visibility and is capable of showing one large image to highlight live video and instant replays. It can also be divided into separate windows to show a variety of vivid graphics, colorful animations, up-to-the-minute statistics, scoring information and sponsor advertisements.
In addition to the equipment installation, Lubbock Christian will also receive a bank of hours for the creation of digital content to be produced and delivered by Daktronics Creative Services. This content will consist of any mixture of sponsorship messages, crowd prompts, headshots, game opens and venue announcements at the request of Lubbock Christian University.
"Daktronics is very proud to partner with LCU for the upgrades to the Rip Griffin Center. It has been an absolute pleasure to work with Paul and his staff on this project," said Sales Representative Matt Braegelmann. "These upgrades will greatly enhance the game day experience at The Rip and is something all LCU fans can be proud of for many years to come."
Daktronics LED video and messaging display technology offers a long lifetime with minimal maintenance and low power consumption, providing value and excitement for years to come.
About Daktronics
Daktronics helps its customers to impact their audiences throughout the world with large-format LED video displays, message displays, scoreboards, digital billboards and control systems in sport, business and transportation applications. Founded in 1968 as a USA-based manufacturing company, Daktronics has grown into the world leader in audio-visual systems and implementation with offices around the globe.

SAFE HARBOR STATEMENT
Cautionary Notice: In addition to statements of historical fact, this news release contains forward-looking statements within the meaning of the Private Securities Litigation Reform Act of 1995 and is intended to enjoy the protection of that Act. These forward-looking statements reflect the Company's expectations or beliefs concerning future events. The Company cautions that these and similar statements involve risk and uncertainties which could cause actual results to differ materially from our expectations, including, but not limited to, changes in economic and market conditions, management of growth, timing and magnitude of future contracts, fluctuations in margins, the introduction of new products and technology, the impact of adverse weather conditions and other risks noted in the Company's SEC filings, including its Annual Report on Form 10-K for its 2014 fiscal year. Forward-looking statements are made in the context of information available as of the date stated. The Company undertakes no obligation to update or revise such statements to reflect new circumstances or unanticipated events as they occur.

Contact:
Justin Ochsner, Public Relations/Marketing - Daktronics
+1-605-692-0200