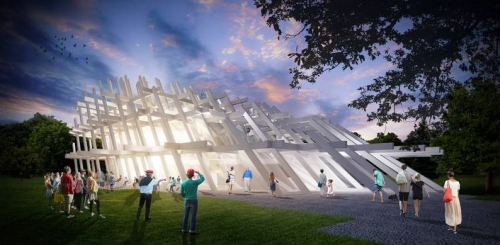 A young city is celebrating a milestone birthday and we as a young company from the Lower Rhine are part of it: 2015 Karlsruhe will be 300 years young and LED Linear supports the city's birthday as the official supplier for LED lighting.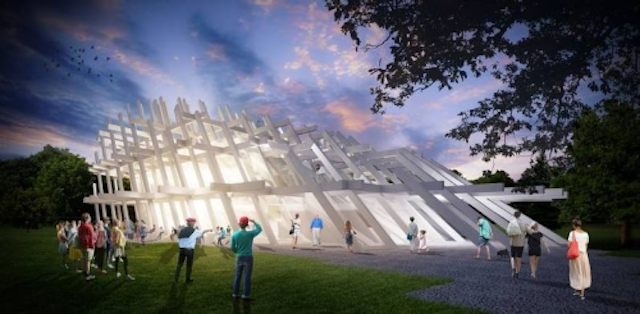 LED Linear becomes official LED lighting supplier for 300th anniversary of Karlsruhe

The city birthday KA300 shows Karlsruhe as a worth living city, in which encounter and exchange are very important. Karlsruhe commits its 300th anniversary with a summer festival over 15 weeks (from 20th June 2015 until 26th September 2015). The heart of the Karlsruhe festival summer and the eye catcher in the castle garden is a newly designed pavilion, which offers visitors a colorful cultural program. With its innovative design language the multifunctional pavilion forms a delightful contrast to the historic backdrop of the castle.

The architectural sculpture was designed and implemented by the project community "J. Mayer H. and partners, architects and Rubner Holzbau GmbH". The lighting design was taken over by the company "lichttransfer" from Berlin under the direction of Katrin Söncksen. The pavilion is illuminated with linear lighting solutions of LED Linear. Overall 119 ADONIS luminaires and 150 VarioLED™ HYDRA HD36 light lines in profile were used. Both products provide an enormous light output, are UV and water-resistant and offer the best quality of light thanks to Japanese LEDs. As a result, they meet the high requirements for the application in this project. Moreover both products meet the demanding design requirements of the project: the ADONIS luminaires with opal encapsulation and VarioLED™ HYDRA light lines in the profile, both are characterized by their homogeneous light. Thus, the structure of the building sculpture is appealing diffusely illuminated, emphasized in height, structure, surface and materiality and the building encouraged in his character.

KA300 project information

Planning: J. Mayer H. and Partners, Architects
Renderings: J. Mayer H. and Partners, Architects
Project Architect: Sebastian Finckh
Project Team: Juergen Mayer H., George Fassl, Maxim Margorskyi
Client: Stadtmarketing Karlsruhe GmbH
Realization: Rubner Holzbau GmbH, Augsburg
Building Technology: Ingenieurbüro Jicha, Neidenstein
Lighting design: Lichttransfer Katrin Söncksen, Berlin
Official Supplier: LED Linear GmbH, Neukirchen-Vluyn

For more information please visit www.ka300.de

LED Linear product information

ADONIS

Minimalistic design combined with outstanding functionality - ADONIS is a sophisticated lighting object. The high-performance encapsulated surface-mounted linear luminaire in IP67 with small form factor offers a lumen power of up to 1,780 lm/m. With the easy installation and high resistance, it is ideally suited for many applications in indoor and outdoor use.

VarioLED™ HYDRA light lines in a profile

The LED strip portfolio sets new standards with the HYDRA series, equipped with an extremely high efficiency of up to 132 lm/W. The strips are characterized by simple and extremely space-saving installation on flat and curved surfaces and require only a single infeed over a length of 63 mm up to 7.5m.
Contact:

LED Linear GmbH
+49-(0)2845-98462-0
E-mail:

Web site:

www.led-linear.com

Submit new products, case studies/projects, and other press releases at http://www.ledsmagazine.com/content/leds/en/addcontent.html and http://www.ledsmagazine.com/content/leds/en/iif/add.html.