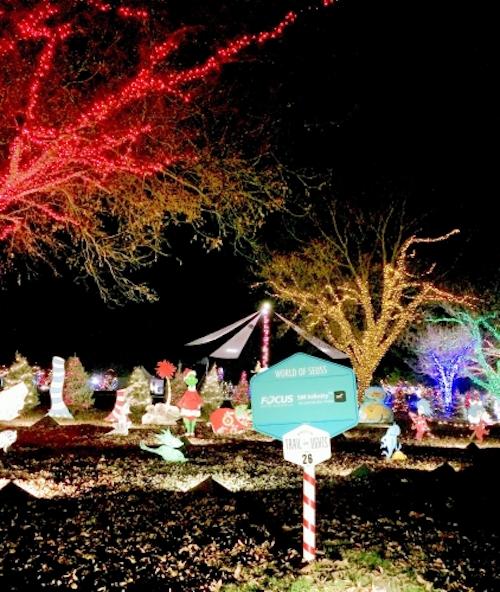 Focus Digital Displays, a national sign provider, recently partnered with digital signage software provider Spectacular Media, to provide two LED displays and sponsor an exhibit for Austin's 50th Annual Trail of Lights.

Round Rock, TX - This year marks the 50th anniversary of one of Austin's most renowned holiday traditions, Trail of Lights. Every year, many sponsors get involved to help keep this tradition alive. With the success of last year's participation, Focus Digital Displays were approached again to assist with the Trail's LED display needs. This year, they partnered with Spectacular Media to donate two LED displays for event promotion and to sponsor the 26th stop on the Trail, the World of Seuss exhibit.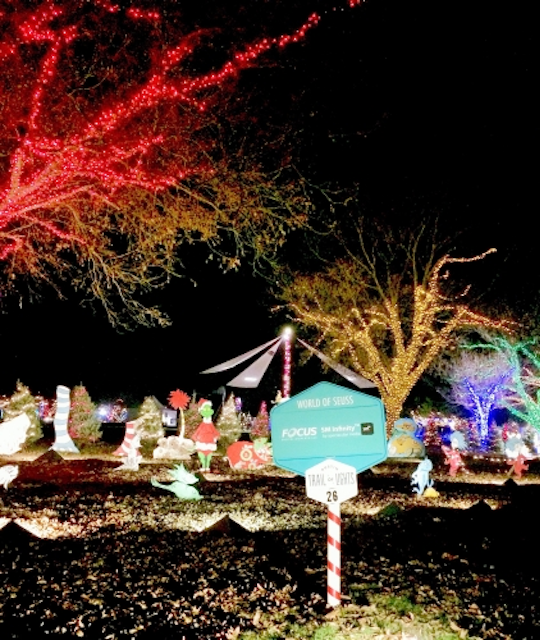 Focus Digital Displays and Spectacular Media donate LED displays for Austin's Trail of Lights

Last year, The Trail of Lights approached Focus Digital Displays to help program a dated LED display that had not been used in years. Upon uncovering the need for a working LED display, Focus found the opportunity to offer the use of their dynamic, full color LED demo trailer as an alternative to their dated display. Not only would this display meet the Trail's current needs for an LED solution, but it would also open additional communication possibilities that were not initially considered. This approach was such a success at the 2013 Trail of Lights that they requested a second trailer for the 2014 Trail of Lights.

"Our ability to meet this request, along with the success over the last two years, would not have been possible if it weren't for our partner, Spectacular Media, who has helped tremendously," stated Ben Blackburn, Chief Operating Officer for Focus Digital Displays.

Focus Digital Displays is not new to these types of charities that embrace the Christmas spirit. Last Christmas, they provided a free LED sign for a local charity event, in order to promote the event and communicate important information to attendees. Focus has found great importance in being involved with their community and helping organizations utilize the power of digital signage.

The Trail of Lights embodies Christmas spirit in Austin, and Focus Digital Displays and Spectacular Media were honored to be a part of this great tradition.

Blackburn summed up, "We are honored to be a part of an Austin tradition like none other, and we hope that our small contribution may, in some way, help ensure that the tradition carries on for years to come!"

About Focus Digital Displays:
Focus Digital Displays was established on three principles: honesty, integrity and humility with the understanding that business success comes from great customer service. At Focus Digital Displays, we do not sell you just any digital display, but rather the most effective and efficient sign solution tailored to your needs and budget. We take great pride in doing our part to ensure digital sign communication is made simple.
Contact:

Ben Blackburn - Focus Digital Displays
+1-877-386-9909
Web site:

Submit new products, case studies/projects, and other press releases at http://www.ledsmagazine.com/content/leds/en/addcontent.html and http://www.ledsmagazine.com/content/leds/en/iif/add.html.