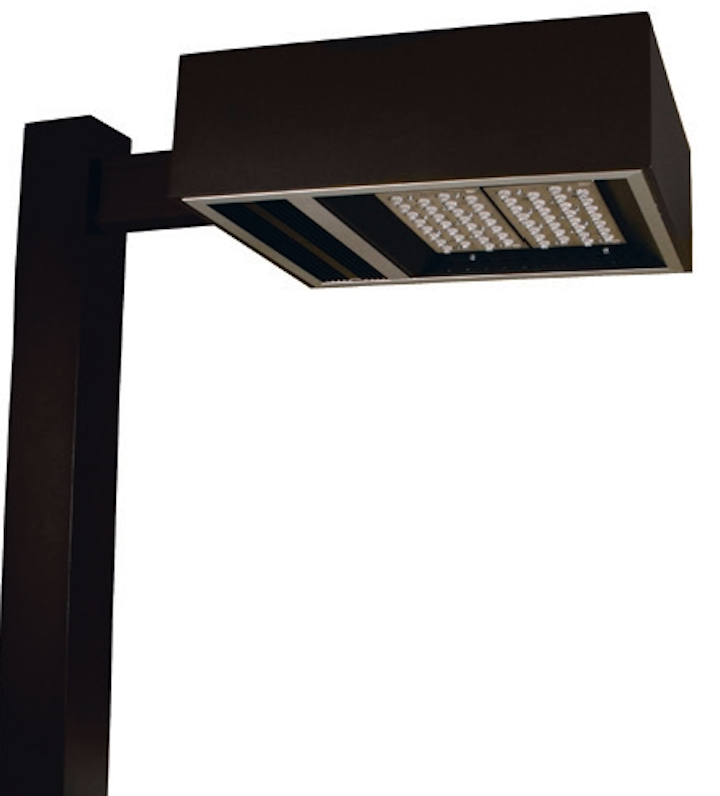 Greenville, SC -- Hubbell Lighting, a world leader in lighting innovation, and TOTUS Solutions, Inc. based in Austin, Texas, the leading provider of outdoor lighting based security platforms, announced a strategic partnership to develop outdoor light fixtures with state-of-the-art surveillance technology.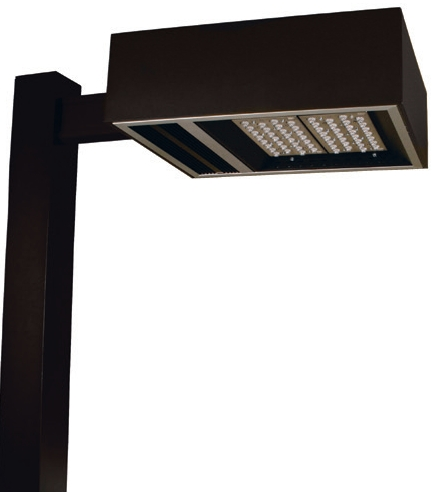 Hubbell Lighting and Totus Solutions demonstrate LED light fixture with Active Deterrence surveillance at LightFair

With over 125 years of expertise in the electrical industry, Hubbell Lighting is a true innovator in the advancement of lighting and controls technologies that dramatically improve efficiency and reduce costs for virtually any lighting application. Under the new partnership, select Hubbell Lighting outdoor fixtures will be available with TOTUS Solutions' surveillance technology. TOTUS Solutions has combined into a single integrated solution superior megapixel IP video surveillance, multi-day media storage and secure wireless communications, transforming passive surveillance into Active Deterrence™ to help prevent and deter crime instead of just recording it while it occurs.

"Our partnership with TOTUS Solutions adds an entirely new dynamic to Hubbell Lighting's value proposition. Not only can we assist our clients with their lighting, energy efficiency and building automation needs, but we will now offer video surveillance, two-way audio communications and advanced site analytics," said Richard Abernethy, Vice President of Hubbell Outdoor Lighting Brands.

"We are excited to work with Hubbell Lighting and their engineering experts to enhance their outdoor fixtures with our advanced surveillance technology," said Gregory Williams, CEO of TOTUS Solutions.

This week at LIGHTFAIR International, Hubbell Lighting will display Sterner Lighting's Executive RT-21 LED fixture with TOTUS Solutions' Active Deterrence™ surveillance system. The system utilizes a hemispheric 360o view camera with recording and real-time viewing along with 2-way audio for live listening and communication via an amplified speaker. Fixture-to-fixture data transfer takes place through a 900 MHz wireless auto-mesh network.

To learn more about the Hubbell Lighting and TOTUS Solutions partnership, visit Hubbell Lighting's booth (#925) at LIGHTFAIR International 2014 at the Las Vegas Convention Center or www.hubbelllighting.com. You can also monitor all of Hubbell Lighting's action at the show by following their Facebook, Twitter and LinkedIn pages.

About Hubbell Lighting
Hubbell Lighting is one of the largest lighting fixture manufacturers in North America. The company provides a full range of indoor and outdoor lighting products serving the commercial, industrial, institutional, and residential markets. Hubbell Lighting brands include Alera Lighting, Architectural Area Lighting, Beacon Products, Columbia Lighting, Compass Products, Devine Lighting, Dual-Lite, HomeStyle Lighting, Hubbell Building Automation, Hubbell Industrial Lighting, Hubbell Outdoor Lighting, Kim Lighting, Kurt Versen, Prescolite, Progress Lighting, Security Lighting, Spaulding Lighting, Sportsliter Solutions, Sterner Lighting Systems, Thomasville Lighting, and Whiteway. Hubbell Lighting: one name, distinctive brands, limitless lighting possibilities. For additional information, please visit www.hubbelllighting.com and follow Hubbell Lighting on YouTube, Twitter, LinkedIn and Facebook.

About TOTUS Solutions, Inc.
TOTUS Solutions™ is the leading provider of Outdoor Lighting Based Security Platforms. TOTUS Security Platforms™ incorporate optimized LED lighting, megapixel IP surveillance, multi-day media storage, and secure wireless communications in a single solution. Our purpose-built security platforms are designed to transform passive surveillance into Active Deterrence™ to help prevent and deter crime instead of just recording it while it occurs.

TOTUS Security Platforms are lauded as New Product of the Year by Security Products, Best Outdoor Lighting Based Security Platforms by GOVIES, Best Outdoor Perimeter Protection by SIA's NPS, Security's Best by ASIS Accolades and received the Top Innovative Technology Honor from Security Sales and Integration. For more information, visit www.totus-solutions.com.

Contact:

Andy Beck - for Hubbell Lighting
+1-202-587-5634

E-mail:

Web site:

Submit new products, case studies/projects, and other press releases at http://www.ledsmagazine.com/content/leds/en/addcontent.html and http://www.ledsmagazine.com/content/leds/en/iif/add.html.