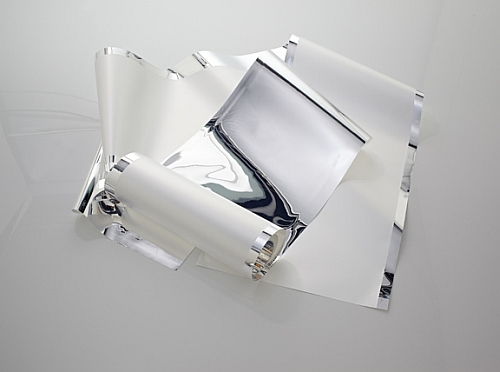 - With 98.5% Reflectivity, Durable Films Offer Designers Flexibility and Energy Efficiency

ST. PAUL, Minn. -- As part of its 2014 Light Fair introductions, 3M Architectural Markets is debuting 3M(TM) Specular Film Protected D50 Series. Allowing lighting designers to efficiently control LED light while saving energy, this dynamic 98.5% reflective film improves thermal management, increases optical efficiency and lumen output, and reduces LED and LED circuitry costs.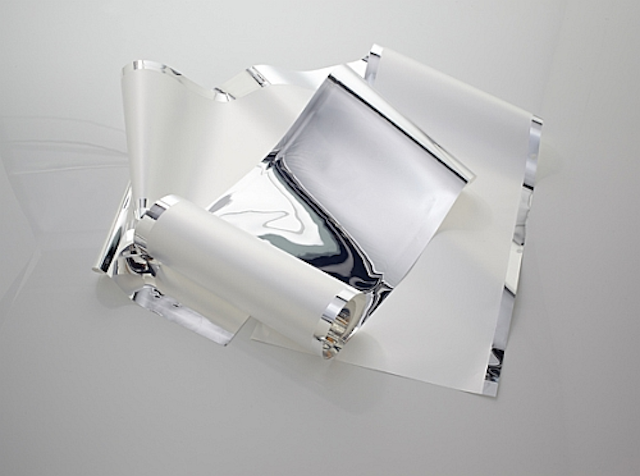 3M Architectural Markets debuts D50 reflective specular films for improved LED lighting thermal management

Brad Zinke, Business Development Manager for 3M Architectural Markets, notes, "3M Specular Film is about providing more light with less energy. It encompasses everything designers consider when positioning and creating light--brightness, efficiency, distribution, and quality. The potential for applications is great, these films can be used in any situation from architectural or retail lighting to outdoor or task fixtures."

Specially formulated for durability in high lumen output LED luminaire designs, 3M Specular Film is 100% polymeric providing a non conductive highly reflective surface that can be placed in proximity to LED circuits without causing electrical shorts.

These films bounce light at a rate of 98.5% reflectivity per bounce, with 95.5% total light output at three bounces. Compared to a typical vapor coated aluminum reflector, which has a 10% light loss per bounce, 3M Specular Films have a mere 1.5% light loss per bounce.

Providing a unique color trueness of reflected light, 3M Specular Films allow the color output to remain pure. A mixture of colored or white LEDs may be used to create a variety of output colors.

3M Specular Film is available in two options: D50A and D50F. The 3M Specular Film Protected D50A has an adhesive backing to enable attachment to surfaces. 3M Specular Film Protected D50F is solely the raw film.

About 3M Architectural Markets
Based on 3M's tradition of innovation, technological know-how and information resources, 3M Architectural Markets offers flexible, creative and technologically advanced surface finishing and lighting solutions for architecture and interior design. With a wide range of architectural finishes and decorative window glass finishes as well as natural and artificial lighting solutions, 3M Architectural Markets helps designers create a complete mood or atmosphere, defining the specific character of any environment. The division's technologies are engineered to create design excellence, enhance human comfort and respect environmental sustainability, globally. For more information, visit www.3MArchitecturalMarkets.com or follow @3M_Architecture on Twitter.

About 3M
3M captures the spark of new ideas and transforms them into thousands of ingenious products. Our culture of creative collaboration inspires a never-ending stream of powerful technologies that make life better. 3M is the innovation company that never stops inventing. With $31 billion in sales, 3M employs about 89,000 people worldwide and has operations in more than 70 countries. For more information, visit www.3M.com or follow @3MNews on Twitter.

3M is a trademark of 3M Company.

Contact:

Sarah Nielsen Claypool - 3M Architectural Markets
+1-651-373-2574

E-mail:

Web site: