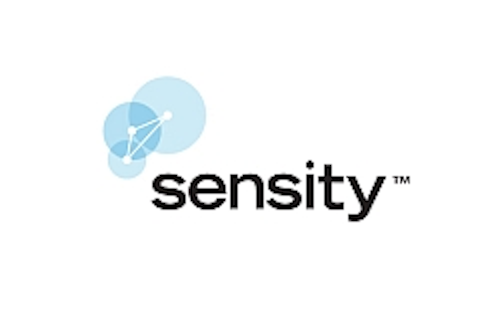 Nationally recognized leaders bring extensive experience in energy efficiency, government affairs and homeland security

SUNNYVALE, Calif. -- Sensity Systems, the pioneer of Light Sensory Networks (LSN), announced that the company has formed a Strategic Advisory Board to help navigate the global implementation of Light Sensory Networks (LSN) and has named the Honorable Richard A. (Dick) Gephardt, the Honorable Tom Ridge, Marcia L. Hale and Heather Zichal as its members. With their vast experience and expertise in energy efficiency, government affairs and homeland security, these nationally recognized leaders will advise Sensity and guide business and public policy related to the build out of Light Sensory Networks.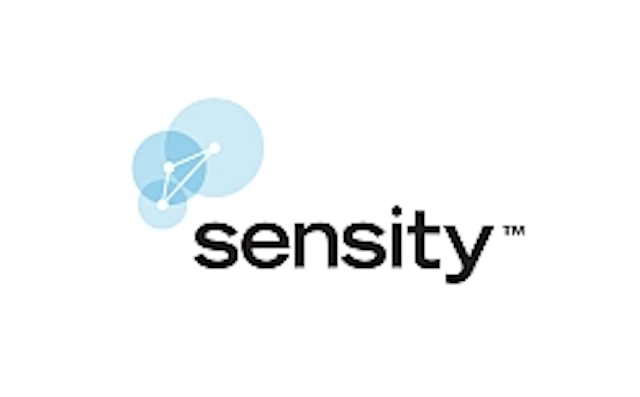 Sensity Systems forms advisory board to help implement Light Sensory Networks

"Since our launch in April 2013, we've installed and are operating thousands of network nodes that constitute Light Sensory Networks. Global organizations in commercial class A office and mall/retail real estate markets, leading metropolitan regions and cities, large airport facilities and ports, and large sporting venues are all excited about the possibilities that an application based system like our LSN can enable. Additionally, customers that have already installed LSNs are expanding them to other sites," said Hugh Martin, Chairman and CEO of Sensity. "The rapid growth for this innovative technology platform calls for diverse, skilled experts to guide us on business and public policy issues. We look forward to the new perspectives and practical counsel that our Strategic Advisory Board members will provide to our team and to the expanding worldwide LSN ecosystem."

Dick Gephardt -- Helping companies find better ways to compete in the global economy

Gephardt served for 28 years in the United States House of Representatives, including being elected to serve as House Democratic Leader for more than 14 years: as House Majority Leader from 1989 to 1995 and Minority Leader from 1995 to 2003. Gephardt is currently President of Gephardt Group, a government and labor-management consulting firm in Atlanta and Washington D.C. He is additionally a board member of U.S. Steel, Ford, Spirit AeroSystems, CenturyLink, Centene and Scripps Medical Research.

"It's an honor to join Sensity's advisory board. The vision and LSN technology that Hugh and his team have developed will fundamentally change the economy, quality of life and long-term competitiveness of the lighting industry," said Gephardt.

Tom Ridge -- Helping to keep communities safe -- at home and around the world

Prior to serving as the first Secretary of the U.S. Department of Homeland Security, Ridge was the 43rd Governor of Pennsylvania and a member of Congress for 12 years, lending further depth to his perspective on local, national and global security issues.

"Hugh and the Sensity team are doing important work. Light Sensory Networks make it possible for organizations to enhance and extend their security perimeter to achieve higher levels of safety for their campuses and cities," said Ridge.

Marcia Hale -- Enhancing the nation's prosperity and quality of life via a new era of U.S. investment in infrastructure

Hale is the President of Building America's Future, a national infrastructure coalition. She is an experienced public policy strategist with an extensive career in the public and private sectors. Prior to joining Building America's Future, Hale was a Managing Director at McKenna Long & Aldridge in their Public Policy and Government Affairs practice in Washington, DC. During the Clinton administration, Hale served as Assistant to the President and Director of Intergovernmental Affairs at the White House. In this capacity, she was responsible for coordinating policy initiatives and political outreach involving state and local elected officials.

"Sensity's approach -- using the conversion to LED outdoor lighting to drive implementation of an open, nationwide platform for innovation around big data collected from our environment -- is going to have a significant impact on our lives. The availability of data from this new network infrastructure, and the applications and services delivered across the network, will rapidly spawn innovation. I'm looking forward to assisting in its continued growth," said Hale.

Heather Zichal -- Advising on energy and climate change for economic growth and environmental stewardship

Heather Zichal is the former Deputy Assistant to the President for Energy and Climate Change. As the President's top White House advisor on energy and climate change, Zichal coordinated policy development and implementation on these issues across the administration. She helped to shape and execute many of the President's top energy and climate priorities, including establishing historic new fuel economy standards, reducing mercury pollution and supporting clean energy deployment in the United States. Prior to joining the Obama administration, Zichal served as a Policy Director to the Obama campaign, where she helped craft the 2008 energy platform.

"The conversion of legacy lighting to LED technology is inevitable. By taking advantage of the worldwide, outdoor lighting upgrade to LEDs, Sensity is building out a new network using that infrastructure to deliver both energy-efficient lighting and a real-time, global database of information that will enable greater productivity, efficiency and security," said Zichal.

Globally transforming technology -- Light Sensory Networks

The benefits of LED luminaires can go far beyond energy efficiency and environmental improvements. LEDs are semiconductor devices, which, like computers, smartphones and cameras, require a DC power supply. The Light Sensory Network (LSN) takes advantage of this DC power in every light, enabling lighting owners to optimize their LED investments to also power other technologies, such as video cameras and networking equipment.

The LSN is a new, innovative networking platform. The outdoor semiconductor devices (LED luminaires), hung at regular intervals high above the built environment, can sense information about the ambient environment -- CO2 and other gas concentrations, the movement of goods and objects, and other distributed events -- and backhaul that information through the Sensity NetSense LSN. Even better, the LSN does so with both the power supply and installation labor paid for by the economics of the LED lighting upgrade. By adding inexpensive computer and network modules to LED light fixtures, lighting owners can simultaneously build out a new, global LSN.

Webcast: Fireside chat on lighting as the application platform for the future

During LIGHTFAIR International, the world's largest, annual architectural and commercial lighting trade show, held in Las Vegas on June 3-5, Sensity hosted a Fireside Chat event titled, "The View From 30Ft." Hundreds of lighting professionals heard from thought leaders in business and public policy discussing lighting as the application platform for the future that is transforming the global landscape. To view the archived Webcast, please visit: "Sensity Fireside Chat: CEO Hugh Martin Joined By Leaders in Retail, Energy Efficiency, Government Affairs and Security."
About Sensity Systems

Sensity Systems uses energy-efficient LED lighting as the foundation for a high-speed, sensor-based Light Sensory Network (LSN). The company enables light owners to capitalize on the LED conversion process by embedding networking technology within both retrofit and new LED luminaires. With Sensity's open, multiservice NetSense platform, lighting owners are able to reduce energy costs and implement a variety of applications and services, including public safety, environmental and weather monitoring, parking management and location analytics.

Contact:

Sensity Systems
+1-408-841-4200

E-mail:

Web site:

Submit new products, case studies/projects, and other press releases at http://www.ledsmagazine.com/content/leds/en/addcontent.html and http://www.ledsmagazine.com/content/leds/en/iif/add.html.