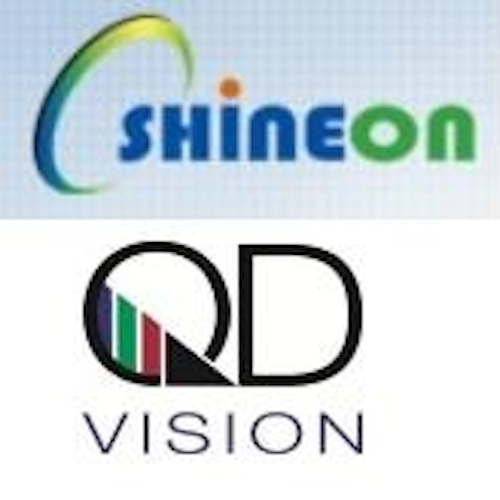 SAN DIEGO & LEXINGTON, Mass. -- QD Vision, Inc. and ShineOn Holding, Inc. announced a new milestone for their collaborative partnership providing integrated LED and Color IQTM optical components. The two companies, which came together earlier this year to optimize total system performance in TV designs, are now making inroads into the booming China consumer display market. At Computex 2014, BOE Technology Group Co., Ltd. (BOE), China's largest LCD panel maker, announced its intentions to use QD Vision's optics and ShineOn's LED backlight solution in their new integrated ODM LCD monitor product lines in 2014, and others are soon to follow.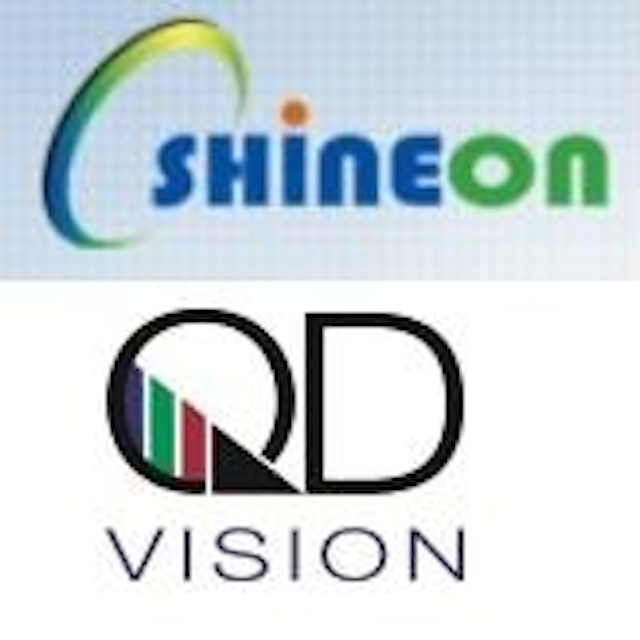 QD Vision and ShineOn optimize integrated LED and optical component systems for displays

ShineOn produces LEDs and BLU components, including LED bars and Light recycling components. QD Vision's Color IQ optics, based on quantum dot technology, produce brilliant, vibrant color for LCD TVs, monitors and mobile device displays. Both companies cooperate by pooling their design resources to create an optimized subassembly that customers can integrate seamlessly to achieve full-gamut color, 100% NTSC, Adobe RGB, etc. The collaboration reduces engineering design and color-tuning timelines, and enables rapid development of full-gamut displays.

"ShineOn and QD Vision have shared a successful relationship ever since forming our partnership in January of this year," said QD Vision CEO Jason Carlson. "We targeted our early efforts in the TV display market space and are now cooperating to develop more business together in greater China, both in the large area display and PC monitor markets where innovation and differentiation are sorely needed."

"We are committed to providing our current and future strategic LCD partners, with globally leading backlight technologies to differentiate in the market," said Frank Fan, President of ShineOn. "Our strong partnership with QD Vision can greatly help our global customers customize our cutting edge technology solution and speed up integration, providing a competitive advantage in today's demanding display industry."

About ShineOn Holding, Inc.

ShineOn is a global LED lighting solution provider. As a high tech company with both US and China backgrounds, ShineOn focuses on development and production of high brightness and ultra-high brightness LED devices, and is dedicated to providing energy saving and environmentally friendly LED solutions and products for various applications, including general illumination and LCD backlighting. Privately held, ShineOn is strongly backed by US and China venture capital firms, including GSR ventures, Northern Light Venture Capital, IDG-Accel Partners and Mayfield. ShineOn won the 2013 Red Herring Global 100 Award, and was recognized as a 2011 Global Cleantech 100 company.

About QD Vision, Inc.

Privately held, QD Vision, Inc. is a nanomaterials product company delivering advanced display and lighting solutions that provide unparalleled color and cost savings. QD Vision's Color IQTM quantum dot technology is the industry's only optical component solution capable of delivering full-gamut color displays. QD Vision makes full-gamut televisions a commercial reality through precise color tuning, flexible and high-volume multi-SKU manufacturability, proven performance, and easy integration backed by a full range of tools, services and ecosystem support.

Color IQ is a trademark of QD Vision, Inc.

Contact:

ShineOn Holding, Inc. - Jason Yin, Vice President
+86-10-56381638 x8013

E-mail:

Web site:

Submit new products, case studies/projects, and other press releases at http://www.ledsmagazine.com/content/leds/en/addcontent.html and http://www.ledsmagazine.com/content/leds/en/iif/add.html.