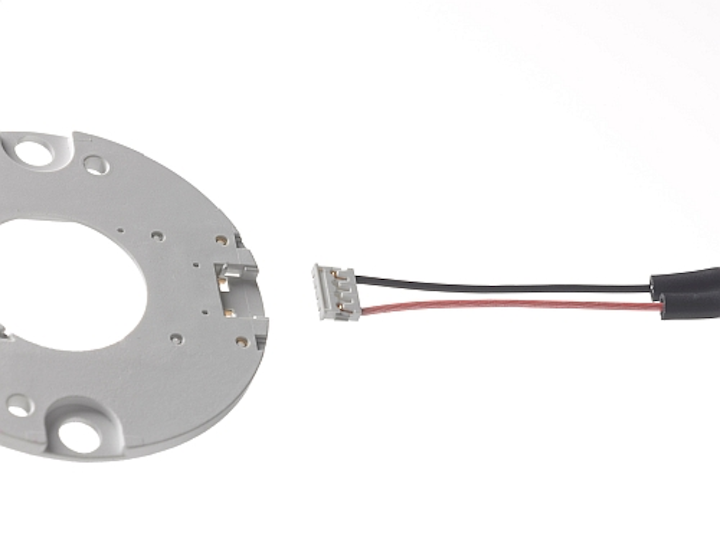 The integrated Pico-EZmate™ harness system simplifies connection by eliminating soldering

LISLE, IL -- Molex Incorporated continues to be a leader in the Solid State Lighting (SSL) interconnect field with the addition of its Plastic Substrate Interconnect (PSI) for LED Chip-on-Board (COB) Arrays. These customizable interconnects feature a low-profile harness interface that delivers power to the array through a simple and reliable connection to a holder, or plastic substrate. With a low overall package height of ~2.00mm, Molex PSI provides a slim design for space-limited applications while minimizing substrate costs. By employing the Pico-EZmate™ harness system, the solution integrates the electrical and mechanical features with the array for a simple, solderless connection.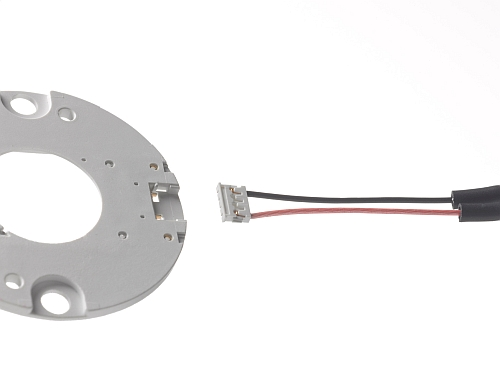 Molex plastic substrate interconnect eliminates soldering for LED COB array holders

"Space constraints have driven lighting manufacturers to focus on providing greater light output in smaller packages," said Dave Rios, new product development manager, Molex. "The Molex PSI solution is unique in that it not only offers a low profile that allows optics to be placed more closely to the LED, it also easily and reliably connects power to the array."

The PSI system is ideal for high-density and high-light output applications such as downlighting (track, pendants and linear) and area lighting (roadways, parking lots and wall packs). LED Chip-on-Board technology ensures strong future development capabilities by allowing integration of additional components. The system supports a variety of potential PSI designs including:
- Circular: 22.50 by 22.50mm COB size; 36.00mm outer diameter and 2.0mm height profile
- Rectangular: 22.50 by 22.50mm COB size; 36.50 by 28.50mm outer dimension and 2.00mm height profile
- Customizable shapes, sizes, mounting hole patterns and interconnects

The solderless Pico-EZmate harness attaches to the LED array holder with no special processes or tools for an efficient connection that minimizes contact with the array to reduce the risk of damage. The vertical snap-to-mate connection, positive-lock latching feature and gold plated contacts deliver superior reliability. The harnesses will be offered in three wire gauge configurations and various lengths for a range of initial harness options based on application need.

In addition to the integrated Pico-EZmate solution, Molex offers a wide variety of low-profile header and receptacle systems that can be integrated into a custom PSI depending on the application.

For more information on the Molex Plastic Substrate Interconnect system please visit www.molex.com/link/psi.html. To receive information on other Molex products and industry solutions, please sign up for our e-nouncement newsletter
at www.molex.com/link/register.


About Molex Incorporated
Providing more than connectors, Molex delivers complete interconnect solutions for a number of markets including: data communications, telecommunications, consumer electronics, industrial, automotive, commercial vehicle, aerospace and defense, medical, and lighting. Established in 1938, the company operates 45 manufacturing locations in 17 countries. The Molex website is www.molex.com. Follow us at www.twitter.com/molexconnectors, watch our videos at www.youtube.com/molexconnectors, connect with us at www.facebook.com/molexconnectors and read our blog at www.connector.com.

Molex is a registered trademark of Molex Incorporated

Contact:

Sallie W. Gotoff - for Molex Incorporated

E-mail:

sallie@outlookmarketingsrv.com

Web site:

Submit new products, case studies/projects, and other press releases at http://www.ledsmagazine.com/content/leds/en/addcontent.html and http://www.ledsmagazine.com/content/leds/en/iif/add.html.