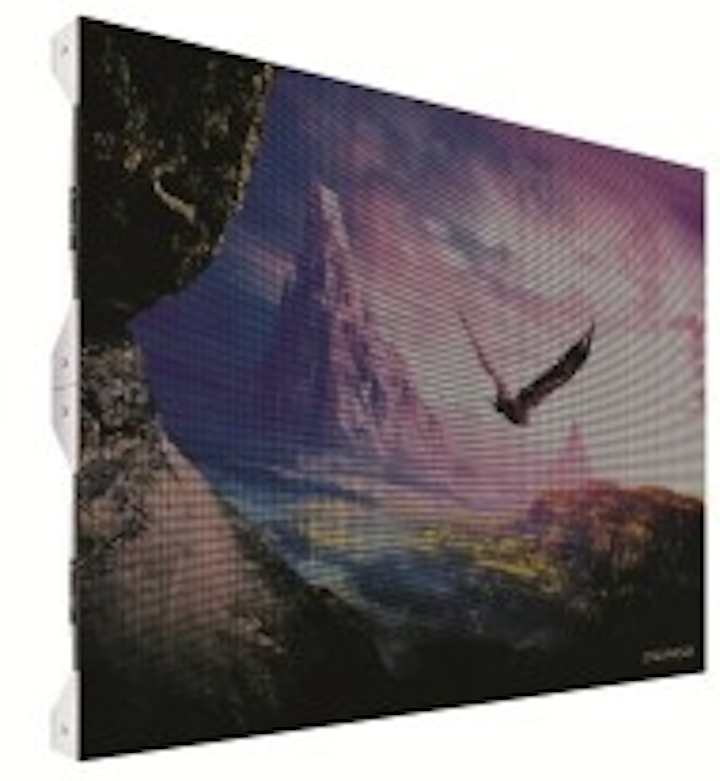 LAS VEGAS -- Christie®, the trusted global leader in high quality visual and audio solutions, is expanding its line of high brightness tiled displays with the introduction of the Christie Velvet line of built-to-order, high resolution indoor LED panels. Seamless to integrate and available in various pixel pitches, Christie's LED tiles display stunning content that help businesses creatively connect their brand message to their audiences. Making their debut recently at InfoComm 2014, the brilliant LEDs are well-suited to various indoor applications such as retail, casinos, museums, corporate lobbies and control room environments, where 24/7/365 reliability is required.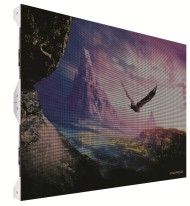 Christie Velvet LED tiles are available with multiple pixel pitches

"LED video walls have become a viable technology for many indoor applications," said Richard Heslett, senior product manager, Christie. "With their reliable 24/7 operation, fine pixels, and long life, many businesses are turning to LEDs, however, obtaining them to customer specifications has been a challenge for integrators and end users. Christie Velvet LED displays are manufactured to the highest quality standards, and are backed by the excellent pre-and post-service and support that Christie is known for around the world."

Depending on customers' needs, Christie Velvet LED displays can be mounted in a variety of orientations, including curved, suspended from ceilings and structures or connected to each other to create a seamless array.

Christie Velvet Features:
- Solutions configured according to needs
- Quick budgetary design and quote
- Trusted pre/post sales service and support
- Certified solid state illumination LEDs available in 1.875 mm, 2.5 mm, 3 mm and 4 mm pixel pitches
- 1200Hz refresh rate, 1000 nits brightness
- Front serviceable design (3mm and 4mm models)
- Wide-viewing angles (160 degrees), darker blacks, and exceptional high color fidelity
- Ability for end-user to create large seamless digital canvases
- High performance and 24/7/365 reliability
- Turnkey solution with Christie's image processing and content management software

Christie's family of tiled display solutions includes LCD flat panels, the Christie Entero rear projection cubes, the award-winning Christie® MicroTiles® and now the new LED Christie Velvet line. As a single source provider, Christie's wide selection of display solutions can be bundled with options such as Christie Brio integrated collaboration system, Christie Interactivity Kit, Christie Jumpstart content management for multi-touch interactivity, powerful Christie Vista Spyder image processors, Christie Phoenix™ open content management and network streaming solution, as well as enhanced service plans and on-site support.

The Christie Velvet LED line, with two-year warranty, is available now.

About Christie®
Christie Digital Systems USA, Inc. is a global visual technologies company and is a wholly-owned subsidiary of Ushio, Inc., Japan, (JP:6925). Consistently setting the standards by being the first to market some of the world's most advanced projectors and complete system displays, Christie is recognized as one of the most innovative visual technology companies in the world. From retail displays to Hollywood, mission critical command centers to classrooms and training simulators, Christie display solutions and projectors capture the attention of audiences around the world with dynamic and stunning images.

Contact:

David Paolini - Christie Digital Systems USE
+1-519-749-3127

E-mail:

david.paolini@christiedigital.com

Web site:

Submit new products, case studies/projects, and other press releases at http://www.ledsmagazine.com/content/leds/en/addcontent.html and http://www.ledsmagazine.com/content/leds/en/iif/add.html.