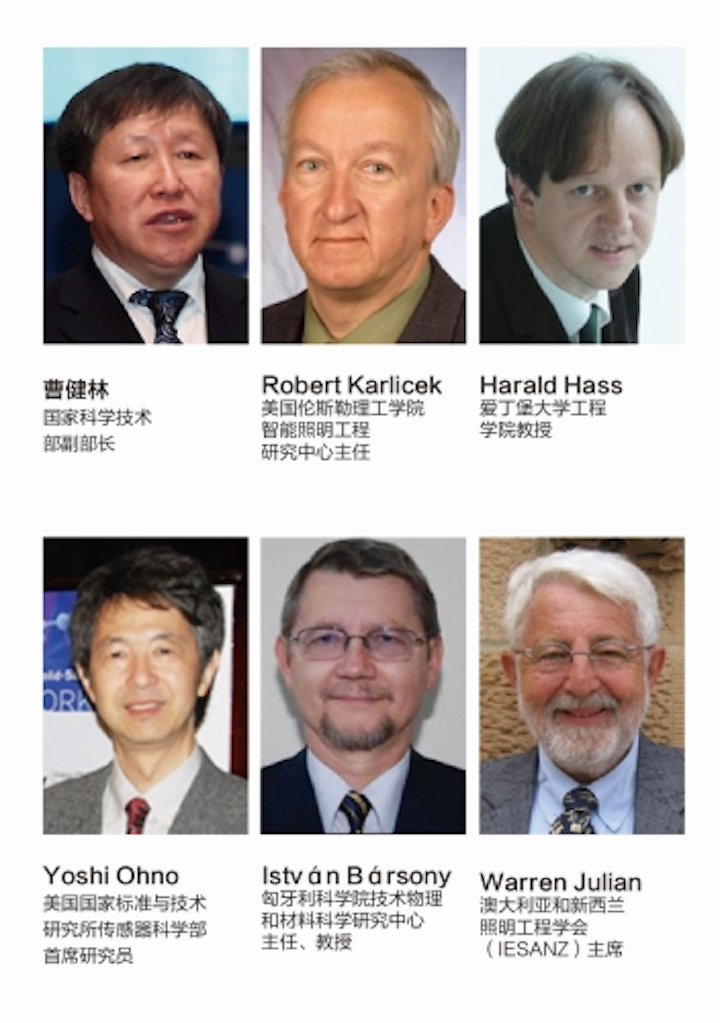 Light brings people warmth and a visible environment. The changes of light can also cause changes in people's moods. Light is a kind of tangible substance as well as energy.

The revolution in lighting industry led by luminescent material LED has far exceeded the scope of revolution in light source, which has thoroughly transformed the traditional function of "see and to be seen". The revolution caused by LED luminescent material has been primarily and thoroughly unfolded in the lighting industry, i.e. replacing the original light source. The LED general lighting market is breaking out at a fast speed.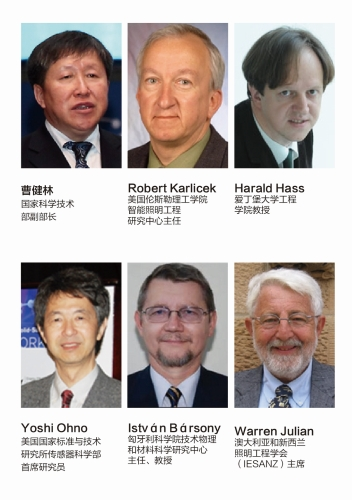 SSLCHINA 2014 event will focus on light applications in the Internet era

When LED luminescent material encounters an internet era based on big data in which people and things are interconnected infinitely at very low costs among each other, which form of light will be applied to the knowledge society and the experience economy so as to give play to its potential value?

In the predictable current period, smart lighting, optical communication, wearable electronics and so on have become important trends for LED application. With the emergence of concepts such as smart city, intelligent building and smart home and the gradual launching of the markets, many internet companies and furniture enterprises have also announced to set foot in the field of smart lighting.

In the future, the LED luminescent material, which can almost combine with any kind of material to realize its big function of light-emitting and information transmission, will gradually realize the integrated development of light, sound, electronics, images and data during the process of convergence of base data in the internet era.

In the internet era, the internet enterprises and system integrators, which seem to be very powerful and omnipotent, are clashing into the "light bulb factories", which seem to have little technical content. The trend of their fusion development is irreversible, and who will be the leader in this big pattern change? Will the "light bulb factories" be integrated and marginalized as hardware carriers?

We might probably jump out of the traditional mindset and return to the original intent of light. With the features of LED luminescent material, its value will become a natural outcome if we can bring light application to its full play.

In the future, the application of light will at least have the following characteristics: first, healthy light can meet human needs under changing environments intelligently; second, light can transmit information and data in an age brought forth by LED where opto-electronics and micro-electronics are moving along hand-in-hand; third, light is a kind of ubiquitous substance and energy which everybody can feel and exert its media functions freely at low costs.

Healthy, adjustable to the needs, information-transmitting and ubiquitous light is a kind of medium as well as energy. The application of LED light material will definitely open infinite space in the internet era. It might be too early to come to any conclusion on the future pattern, the fusion development of light application still has a long way to go.

The concept and subject of "Light Application in the Internet Era" is on the verge of coming out. SSLCHINA 2014 will take it as its theme and to discuss about this subject at this professional international high-level forum with global influence.

At the opening ceremony, Mr. Cao Jianlin, Vice-Minister of the Ministry of Science and Technology, will give a report on LED lighting industry development and policy tendencies under the cross-boundary and converging trends of science and technology. Mr. Zhang Guoqi, Professor at Delft University of Technology will give an in-depth report on the industry and economic researches into the light application in the internet era. Besides, Prof. Harald Haas from University of Edinburgh, who is a science genius, coiner of the term Li-Fi and a global leading figure in optical communication technology, will talk about the latest technical developments and magical applications of LED optical communication. Dr. Yoshi Ohno, Principal Researcher of Sensor Science Division of National Institute of Standards and Technology (NIST), will also give a report on the "Latest Researches and Standardization of Chroma and LED Lighting Color Quality". Officials from Guangdong Provincial Department of Science and Technology, which has been the most active in the development of SSL industry in China, will also bring many excellent reports.

Besides high-level speeches and reports on policy tendencies, industry macro-researches, optical communication, light quality, regional development, etc., many more big shots will gather together at SSLCHINA 2014. Shi Changxu, Honorary President of the forum, Academician of Chinese Academy of Sciences and Chinese Academy of Engineering, Cao Jianlin, Chairman of the forum, Vice-Minister of the Ministry of Science and Technology, Robert F. Karlicek, Jr., International Chairman of the forum, Director of Smart Lighting Engineering Research Center of Rensselaer Polytechnic Institute, Li Jinmin, Compere of the forum, Executive Chairman of China Solid State Lighting Alliance, and István Bársony, Director of Research Institute for Technical Physics and Materials Science, MTA MFA, Hungary, will attend the opening ceremony of SSLCHINA 2014.

Big shots gather together to talk about "Light Application in the Internet Era" with a global perspective, aiming to lead industry development and create enduring business values. Please pay attention to and participate in SSLCHINA 2014! From November 6 to 8, 2014, let's meet at Westin Hotel in Guangzhou and experience the grand industry feast!
Contact:

China Solid State Lighting Alliance (CSA)
+86-10-8238-7600 ext. 502
E-mail:

Web site:

Submit new products, case studies/projects, and other press releases at http://www.ledsmagazine.com/content/leds/en/addcontent.html and http://www.ledsmagazine.com/content/leds/en/iif/add.html.