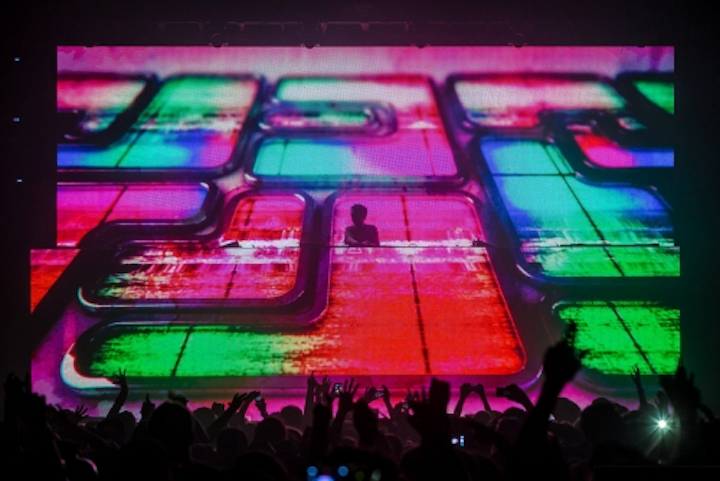 Stand M70, PLASA 2014, ExCeL London, 5-8 October

Frankfurt, Germany, and Reading, UK -- Absen Optoelectronics, a global manufacturer of LED displays, announced its presence at PLASA 2014 as part of a partner-led European Roadshow in major cities in the UK, Germany and Spain throughout September and October. The very latest 2.5mm and 3.9mm pixel pitch LED from Absen will be available to view on the PSCo stand (#M70) at PLASA, showcasing the unique performance capabilities of this display technology for a wide range of verticals, including live events, rental and staging.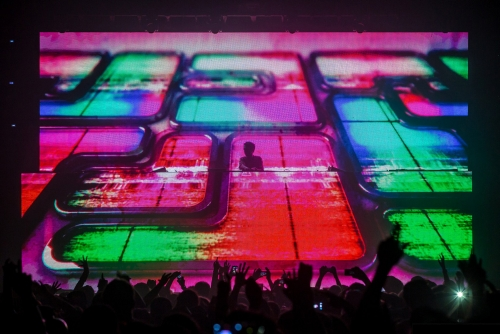 Absen Optoelectronics' LED display will be on tour with PSCo at PLASA 2014

"We're pleased to announce that Absen and PSCo will be exhibiting together for the first time in the UK at PLASA 2014," said Stuart Holmes, CEO of PSCo. "This joint cooperation will further solidify our partnership, enabling us to unite our experience in super high resolution LED and the UK rental market at the world's premier event for the entertainment technology industry."

Visitors to the stand will have the opportunity to get up close to Absen's new 2.5mm and 3.9mm LED displays. Technical experts from both companies will be at hand to answer questions and offer valuable insight into the multitude of product features and benefits. These include:

A seamless, uninterrupted image - a unique fine line adjustment feature and calibration technology ensures accurate alignment between cabinets, removing the risk of black or white lines during set-up

High brightness and contrast - even in challenging high ambient light environments, including in-window and live events venues

High refresh rates - fast moving content is displayed flicker-free without ghosting or tearing

Uniform colour representation - content is showcased accurately and consistently across the display without image burn or retention

Fanless - provides completely silent operation, allowing use in any environment without distraction

'Hot Swap' technology - modules can be replaced quickly from the front of the display in the event of pixel failure

Absen LED can be set-up and installed in numerous ways, including floor mounted utilising the PSCo ProStack ground stack system, built into sets, flown/hung or used with bespoke mounting solutions created on a project specific requirement. It is also an eco-friendly, future-proofed technology with super low power consumption, operating temperatures and running costs. The displays are highly reliable, designed for 24/7 usage, built from high quality parts down to component level, providing a low maintenance solution with a lifespan of over 100,000 hours. All Absen products meet CE and Electro Magnetic Compliance (EMC) standards.

Ruben Rengel, Deputy Managing Director, Absen Europe, commented: "Our LED technology is truly unique and we're committed to increasing the value we provide customers through reliable, quality products with extraordinary functionality and high efficiency. We're excited to be part of PLASA and look forward to a great show."

Absen LED on tour
In addition to PLASA in the UK, Absen super high resolution LED will be appearing with PSCo at the Electrosonic Technology Day, 3-4 September, Dartford, Kent. Following PLASA, the technology will also be available for viewing and comparisons at the PSCo Reading Assessment Centre. For UK enquiries, please call 0118 372 3300 to speak to a PSCo specialist.

Outside the UK, the Roadshow will visit Madrid and Barcelona in September and Berlin and Frankfurt in October, in a series of events hosted by local distribution partners. Further information will be released soon.

About Absen
Established in 2001, Absen Optoelectronics is a Chinese manufacturer of high quality LED displays and LED lighting products, and is well renowned for its global presence, full-service capability and high quality products for live broadcasting, rental and staging. Through ceaseless innovation and development, Absen has been the number one exporter of LED out of China for four consecutive years. Absen LED is present in 117 countries and has been successfully installed in over 6000 projects worldwide.

Staffed with 1200 employees in its Chinese headquarters in Shenzhen and the production centre in Huizhou, Absen operates a large-scale, high-end automated production line and R&D department to bring first class product and all round services to customers all over the world. In 2014, Absen opened its headquarters in Frankfurt, Germany, to further strengthen its global presence. Web: www.szabsen.co.uk.

About PSCo
PSCo focuses on delivering the latest and most innovative visual solutions to the trade, through PSCo Technical Distribution, PSCo Rental and Nearly New AV. With over 10 years' experience in large format and video wall displays, and strong relationships with the industry's leading manufacturers, the company is able to offer exclusive packages to its channel partners.

PSCo Technical Distribution focuses on delivering the complete solution to channel partners from specification through to handover with Technical Assistance services. Once the project is completed the company is able to offer Technical Assurance; an exclusive offering to channel partners encompassing an experienced service team, warranty extensions and authorised repair centre.

PSCo Rental offers the most innovative display technology at best-in-market prices exclusively to the trade. Its newly launched PSCo Rental Plus packages encompass the full offering, including the latest displays, technical support and logistics.

Nearly New AV offers trade customers access to the latest AV equipment for a fraction of the cost if bought new. Strong relationships with leading manufacturers ensure access to equipment normally unavailable.

The company's portfolio is available to view and test at the Assessment Centre in Reading with an experienced team on hand to offer technical advice and recommendations. For more information, please visit www.psco.co.uk or call: 0118 372 3300.

Photo caption: Absen's A7 LED display delivers top quality performance at live events in terms of picture quality, weight savings and speed of install.

Product Model: A7
Event: ZEDDs American Tour 2013
Location: Shrine Auditorium, Los Angeles, CA, USA.
Display Size: 50sqm

Contact:

Absen LED
E-mail:

Web site:

Submit new products, case studies/projects, and other press releases at http://www.ledsmagazine.com/content/leds/en/addcontent.html and http://www.ledsmagazine.com/content/leds/en/iif/add.html.