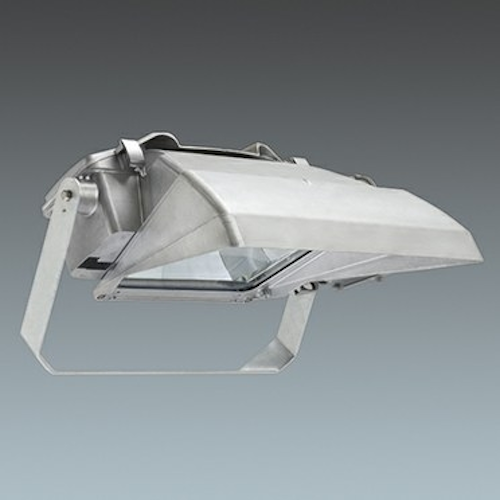 As media goes through its own revolution, the pictures broadcast from a stadium, track or other venue become critical to how a team is perceived. Changes in TV broadcasting and the addition of cameras to just about every mobile device demands good lighting. Slow motion cameras and the directors need to focus in close on the top sports men and women mean the lighting itself has to perform to new levels. Thorn has responded with an array of 'smart' lighting systems featuring innovative optics, greater functionality, optimal switching and adaptive control technology. Coupled with our expertise in sports lighting design it is possible to provide the best competitive broadcast space for the latest demands from the media.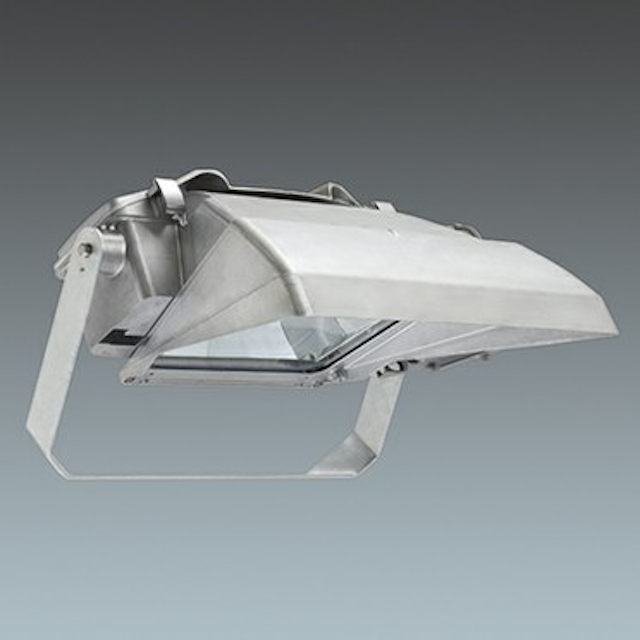 Zumtobel's Thorn Lighting launches Altis and Champion floodlights for sports lighting

London - Designed specifically for international high definition sports television broadcasting, the new Altis high performance discharge floodlight from Thorn Lighting is now available with a guaranteed "flicker-free" system compatible with electronic gear. Combined with its patented high performance optic, Altis meets all the requirements of super slow motion sports TV and HDTV. Altis features a unique optic comprising a patented rotational reflector made of four side petals, a baffle and a rear reflector. It provides a unrivalled combination of photometries to meet the highest levels of vertical illuminance. Altis uses the latest short arc double-ended lamps that provide improved lumen output as well as the high colour rendering index and colour temperatures which are needed for a high quality viewing experience. Excellent thermal management and a well thought out mechanical construction further ensure high consistency and stability of light over time. Altis' lean and lightweight design facilitates integration in both new and refurbished structures. It also has several features for ease of installation and maintenance, including tool-free lamp replacements, rear access to the ignitor box, aiming sights on both sides and a precision aiming device.

The Champion sports floodlight is specially developed for areas where the control of obtrusive light is critical. Champion lighting schemes can comply with best practice standards with best-in class control of off-pitch lighting levels. The product is designed to be installed without tilting, thereby reducing artificial sky glow, glare and intrusive light. The optical concept is built around the flat glass concept and integrated visor for total control of glare and obtrusive light (0 cd at 90°). Champion offers a variety of light distributions from one installed position. With its 3 adjustable lamp positions any aiming required to optimise uniformity can be achieved through the lamp position without the need to tilt the projector, thereby achieving total cut-off of light at 75°. For easier installation and positioning the ignitor box has been moved onto the floodlight body to be less obstructive. The hinged door opens with an automatic power disconnection and now the lamp can also be installed and replaced tool-free. Aiming sights on the top and on the side of the luminaire simplifies the aiming process.

About Thorn
As a globally trusted supplier of indoor and outdoor luminaires with integrated controls, we have years of experience in luminaire development. Leveraging our research and development facilities, we actively work to raise lighting standards and are uniquely placed to combine the latest light source technology with our specialist expertise in optical and luminaire design. Through delivering high performance and sustainable lighting we are able to meet international demands while exceeding the requirements of customers to become the preferred partner for cost-effective lighting solutions. Thorn is part of the Zumtobel Group.

Zumtobel Group and Borussia Dortmund – Real Partners
The Zumtobel Group is a partner of Borussia Dortmund. The partnership is shaped by the Group's two lighting brands, Thorn and Zumtobel. With its strategic multi-brand approach the Group covers the full range of professional lighting solutions, making it a strong and versatile partner for Borussia Dortmund. The partnership includes the realisation of various lighting projects for the football club, as well as sales supporting measures for the target groups of both brands.
Contact:

Zumtobel Group - Wiebke Marie Friedewald
+44 (0) 7785 224914
E-mail:

wiebke-marie.friedewald@zumtobelgroup.com
Web site:

Submit new products, case studies/projects, and other press releases at http://www.ledsmagazine.com/content/leds/en/addcontent.html and http://www.ledsmagazine.com/content/leds/en/iif/add.html.