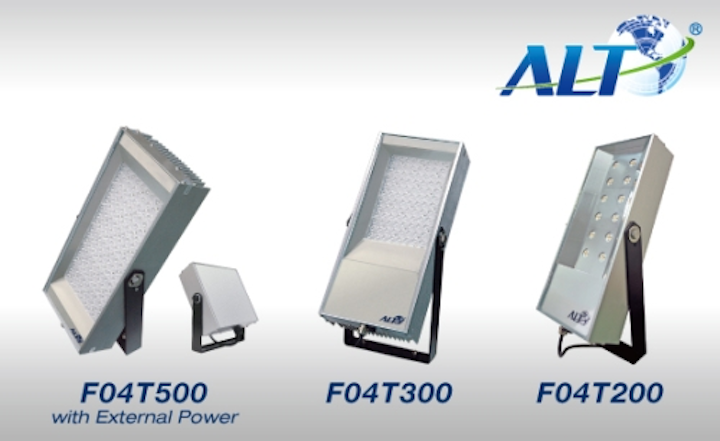 (Taipei) ALT – Aeon Lighting Technology Inc. has launched a new Floodlight utilizing Osram Opto Semiconductors' new Oslon Square chipset. ALTLED new Lodester Series have enhanced heat dissipation, color stability and a longer lifespan at higher wattage; which would include the high wattage lamps from 200W to 500W, that are powerful, robust, and super bright. Additionally, with Oslon Square's improved efficiency, the LED lamps will also reduce energy consumption and shorten ROI duration.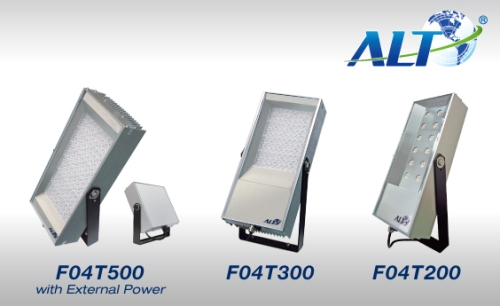 Aeon Lighting Technology's ALTLED Lodestar SSL floodlight relies on Oslon Square packaged LED

ALTLED® products are already known for the ability to withstand high heat even in boiling water due to ALT's patented heat sink Glacier Edge technology and high quality self-developed driver. Now with the improved temperature behavior of Oslon Square, ALTLED® will have an even greater advantage with product lifespan and luminous efficacy. The new Oslon Square has a color temperature ranging between 2,400K and 5,000K with CRI over 80 and typical brightness at 209 lumen at 3000 K, allowing suitability for outdoor lighting.

Partnering with large LED manufacturers such as Osram Opto Semiconductors stands for high quality products. Product quality and safety are ALT's first and foremost concerns, and therefore ALT uses only the best LED components on the market, combined with ALT's structural and design expertise.

About Osram Opto Semiconductors

OSRAM, Munich, Germany is one of the two leading light manufacturers in the world. Its subsidiary, OSRAM Opto Semiconductors GmbH in Regensburg (Germany), offers its customers solutions based on semiconductor technology for lighting, sensor and visualization applications. Osram Opto Semiconductors has production sites in Regensburg (Germany), Penang (Malaysia) and Wuxi (China). Its headquarters for North America is in Sunnyvale (USA), and for Asia in Hong Kong. Osram Opto Semiconductors also has sales offices throughout the world. For more information go to www.osram-os.com.

About Aeon Lighting Technology
Aeon Lighting Technology (ALT) is a leading high-power LED manufacturer that focuses on precision and quality. ALT has acquired hundreds of patents, including state-of-the-art heat sink technology and has been awarded numerous international awards, including M Technology Award (2009), iF Product Design Award (2010), Red Dot Design Award (2011), and Good Design Award (2012). ALT has also passed international safety certifications such as Energy Star, DLC, UL, ETL, CE, PSE, C-TICK, LVD, FCC, TÜV, etc. ALT's team of designers, engineers and sales strive for perfection and provide premium quality products and service for customers worldwide.
Contact:

Aeon Lighting Technology (ALT)
+886-2-8226-1289
E-mail:

Web site:

Submit new products, case studies/projects, and other press releases at http://www.ledsmagazine.com/content/leds/en/addcontent.html and http://www.ledsmagazine.com/content/leds/en/iif/add.html.