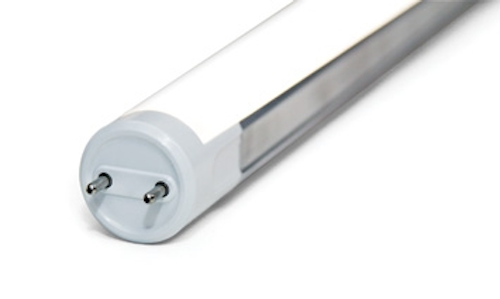 Replacing common fluorescent linear light bulbs with LED tube lighting - to take full advantage of the lumen to power ratio solid state lighting (SSL) technology offers - presents challenges on both a design and an optical level. To globally compete in both performance and cost, TOGGLED, a Troy Mich. based LED lighting manufacturer, partnered with Styron to develop new UL-certified lenses for their LED lighting product line. The project combined Styron's new EMERGE™ 8130-6 IC1300080 Advanced Resins grade and materials technical assistance with TOGGLED's SSL engineering and development expertise to achieve TOGGLED's desired lens aesthetic, assembly method and optical performance.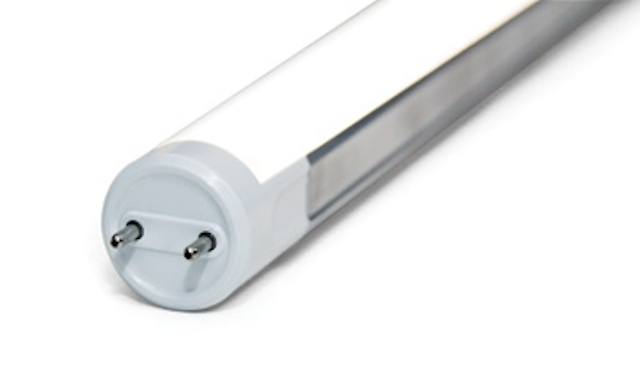 A competitive market place
In the U.S. alone, there are an estimated five billion incandescent lights and two-and-a-half billion fluorescent tube lights likely to be replaced over the next 5 years, and LEDs are gaining rapid penetration in both applications. From an environmental perspective, LED lights have the advantage over traditional fluorescent lights because they do not contain mercury, which is a toxic pollutant on the Environmental Protection Authority's list of industrial pollutants. Additionally, LEDs offer greater energy efficiency and have longer lifetimes than linear fluorescent bulbs.
The LED market today is therefore extremely competitive, and also very fragmented. To stand out in this environment requires a balance between competitive pricing, high product quality and excellent optical performance. Striking this careful balance represents a continuous design and engineering challenge for TOGGLED.

Addressable market for TOGGLED LED lighting
With their linear LED product line, TOGGLED is targeting the T8/T12 bi-pin fluorescent tube replacement market. Fluorescent tube lighting currently represents the largest source of lighting globally. Therefore, an important design requirement for TOGGLED is that the profile of their LED products need to fit within existing fluorescent light fixtures commonly used in the commercial and residential markets.

Balancing design and optical excellence
There are a number of seemingly conflicting design criteria which have to be taken into consideration by TOGGLED to produce their LED products:
- Optical performance: this must be of the highest standard, taking into account both qualitative considerations (in terms of aesthetics) and also quantitative efficiency. There are three performance categories to take into consideration concerning optics: light transmittance, diffusion and color preservation.
- The tube must offer efficient power conversion
- UL requirements for LED lighting products are highly rigorous: The tube acts as part of the enclosure and as an optical component diffusing light emitted by the diode. LED lighting products perform onboard power conversion and are therefore considered as a power supply device. All the electronic components are placed inside this enclosure, hence it needs to have UL94 standards compliance. This is not the case for standard light bulbs.

In certain specific cases it is necessary to shape the light, hide the LED chips and diffuse the typical LED hot spots, which is where TOGGLED's work with Styron came in. TOGGLED needed to deliver a product to achieve those difficult goals, in addition to meeting UL 94 requirements. TOGGLED was looking for a material that was UL compliant, meeting flammability (UL94), electrical enclosure requirements (HAI, HWI, CTI, and RTI), and could act as a lens to shape the light beam as needed; creating wider beam angles.
Styron's proprietary technology addresses the ubiquitous industry concern of how to balance light transmission and diffusion, thereby hiding an LED "hot spot". Styron recently developed a polycarbonate grade – EMERGE™ 8130-6 IC1300080 Advanced Resins - that provides an excellent LED light hiding capability while providing uniform light distribution across the lens. The material also meets rigorous UL regulatory requirements needed for these applications.
James Amrine, lead engineer at TOGGLED explains: "Our aim is to produce the best product at the best value. This means giving the customer a product which offers great performance while also meeting all the necessary safety requirements which often go unnoticed. That's where the challenge is. "

Technical assistance sets Styron apart
The material needed to offer better diffusion while still maintaining the light transmission to meet TOGGLED's lens performance requirements. The material selected had to be profile extrudable because of the type of shape/geometry. In addition to that, it needed to have the optical performance (acceptable transmission, diffusion and color characteristics) as well as UL requirements at the required thickness of the material and cost-efficiency. Styron's EMERGE™ 8130-6 IC1300080 Advanced Resins met all of those needs, but Styron's work with TOGGLED went beyond material supply to offering the full range of their technical expertise throughout the process.

Styron provided intensive project support over 15 months with TOGGLED, and the technical support they offered fell into three different categories:
- Lens Design: Styron was able to offer a great deal of support and expertise in design, including the more advanced design work.
- Lens Development: Styron provided on-site support throughout the entire development process and needed to meet very specific testing requirements, with different formulations that needed to pass a range of different performance tests.
- Lens Production: Finally, Styron provided support to streamline the manufacturing process, enabling TOGGLED to produce a cost-efficient, high-quality lens product as part of their automated manufacturing operations. TOGGLED works with outside molders, with Styron advising on how to produce the right molding tools for processing EMERGE™ Advanced Resin.

Styron is a valued supplier and integral part of TOGGLED's new product development activities. Following on from this successful collaboration, TOGGLED is looking at future Styron materials that have the potential to be used for other components of TOGGLED's LED linear lamp products to enhance product performance, reduce bill-of-materials (BOM) cost and satisfy UL requirements.

Dave Simon, president of TOGGLED: "Styron's focused technical support is a real strength, and differentiates them as a materials supplier. They are there from the beginning of the process and offer their expertise and enthusiasm throughout. This level of commitment to their customers and molding partners success using Styron materials is what makes a complex project like ours successful."

"We are committed to making sure we go that extra mile," noted Philippe Belot, Global Business Director Performance Plastics at Styron. "What sets us apart is our ability to provide both design support and on site local support around the globe."

About TOGGLED LED Tubes
The TOGGLED MK2 LED tube series are mercury-free and energy efficient, designed to work in standard T8 and T12 fluorescent tube fixtures. MK2 LED lamps run directly off of building line power utilizing a calibrated internal driver –eliminating ballast systems and external drivers – to deliver high quality commercial lighting solutions that use 40-70% less energy than traditional fluorescents.

TOGGLED LED lighting can be purchased at The Home Depot by visiting homedepot.com (search on "TOGGLED") or by visiting your local Home Depot Pro Desk.

About TOGGLED
TOGGLED is a leading domestic provider of LED lighting for the replacement of fluorescent tubes. Designed, engineered and assembled in Troy Michigan, TOGGLED LED lamps significantly reduce energy and maintenance costs, enhance the quality of light in work environments and are mercury free. Visit www.toggled.com to learn more.

About Styron
Styron is a leading global materials company and manufacturer of plastics, latex and rubber, dedicated to collaborating with customers to deliver innovative and sustainable solutions. Styron's technology is used by customers in industries such as home appliances, automotive, building & construction, carpet, consumer electronics, consumer goods, electrical & lighting, medical, packaging, paper & paperboard, rubber goods and tires. Styron had approximately $5.3 billion in revenue in 2013, with 19 manufacturing sites around the world, and approximately 2,100 employees. More information can be found at www.styron.com.

Contact:

Paula Biskup, Business Communications Plastics & Latex - Styron
+1-989-832-4653
Web site:

Submit new products, case studies/projects, and other press releases at http://www.ledsmagazine.com/content/leds/en/addcontent.html and http://www.ledsmagazine.com/content/leds/en/iif/add.html.