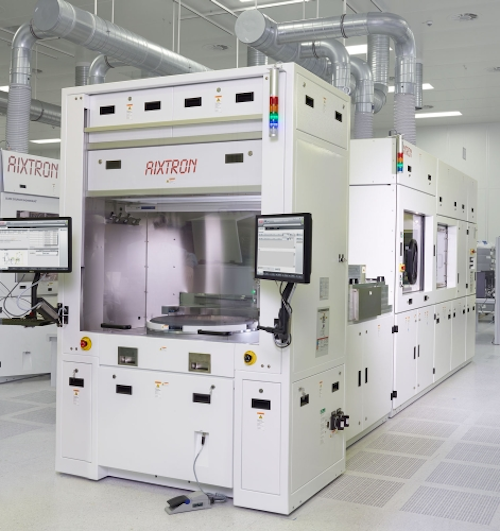 Herzogenrath, Germany – AIXTRON SE (FSE: AIX; NASDAQ: AIXG), a worldwide leading provider of deposition equipment to the semiconductor industry, presented its next generation MOCVD system at the China SSL international trade fair. The new AIX R6 has been designed for the production of LEDs based on Gallium Nitride (GaN) and can be delivered in 12x6-, 31x4-, 121x2-inch wafer configurations. Equipped with numerous technical innovations the new tool will lower operational costs significantly while simplifying usability and process control.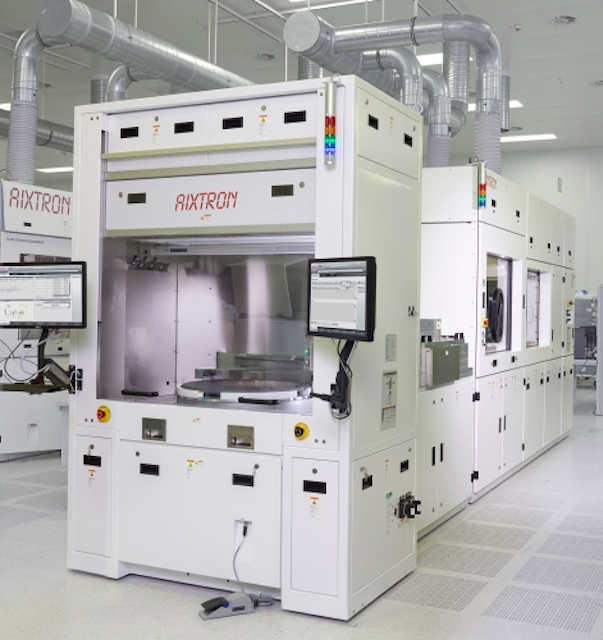 Aixtron develops AIX R6 MOCVD system with throughput increase of 120% for LED manufacturing

"Our new AIX R6 addresses the most important challenges which LED manufacturers face today: highly competitive markets with consistently decreasing device prices driving the need for production equipment with lower cost of ownership. The AIX R6 is designed to fulfill our customers' needs for highly efficient production enabling them to optimize their cost of manufacturing", says Martin Goetzeler, CEO and President of AIXTRON. "The groundbreaking order we have received from San'an proves that our new AIX R6 already convinced a key market player through its performance and value proposition ahead of today's official launch of the tool."

The AIX R6 is based on AIXTRON's Close Coupled Showerhead® (CCS) concept, a key technology that has achieved a high level of recognition in numerous markets. It is particularly known for its excellent chemical efficiency and intrinsic deposition uniformity. With more than 30 percent cost of ownership improvement and a throughput increase of more than 120 percent compared to current generation systems, the AIX R6 sets new standards in LED mass production.

Andreas Toennis, Chief Technology Officer at AIXTRON, stresses the benefits of the new MOCVD equipment: "The AIX R6 has been developed with a high focus on the customer production needs. We put great emphasis on maximizing the throughput by greater capacity, more automation, increased reliability and longer uptime. Improved process control through enhanced temperature monitoring and control systems is another key feature of the AIX R6. A new process control system eliminates temperature variation for increased reproducibility and yield, and also enables shorter cycle times and fast calibration."

About AIXTRON
AIXTRON SE is a leading provider of deposition equipment to the semiconductor industry. The Company was founded in 1983 and is headquartered in Herzogenrath (near Aachen), Germany, with subsidiaries and sales offices in Asia, United States and in Europe. AIXTRON's technology solutions are used by a diverse range of customers worldwide to build advanced components for electronic and opto-electronic applications based on compound, silicon, or organic semiconductor materials. Such components are used in a broad range of innovative applications, technologies and industries. These include LED applications, display technologies, data storage, data transmission, energy management and conversion, communication, signalling and lighting as well as a range of other leading-edge technologies.
Contact:

Aixtron SE
+49-241-8909-756
E-mail:

Web site:

Submit new products, case studies/projects, and other press releases at http://www.ledsmagazine.com/content/leds/en/addcontent.html and http://www.ledsmagazine.com/content/leds/en/iif/add.html.