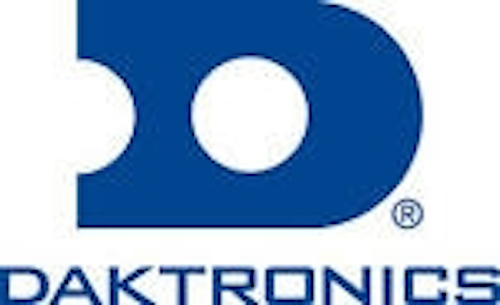 Hits trifecta of large scoreboards in professional, college and high school football

BROOKINGS, S.D. – Daktronics (NASDAQ-DAKT) of Brookings, South Dakota, has installed large LED video displays at all three levels of football in 2014. This includes the largest display in college football at Texas A&M University's Kyle Field, along with the largest display in professional football for the Jacksonville Jaguars and one of the largest displays in high school football for Ector County ISD in Texas.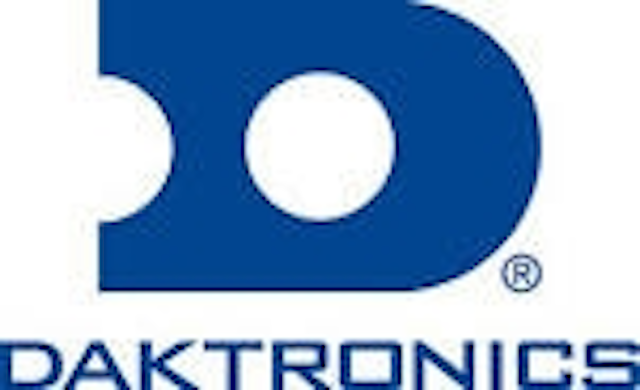 Texas A&M's Kyle Field received college football's largest display measuring 47 feet high by 163 feet wide, also featuring a 13HD pixel layout, on campus in College Station, Texas.
"It's a testament to our processes, capacity and quality to be able to provide all of these colleges and universities with new video displays in a single offseason," said Daktronics Vice President of Live Events Jay Parker. "It's very exciting to have all of these customers rely on our products for football season. Providing large scoreboards at each level of play shows the trend of every venue trying to enhance the game-day experience. We're proud to provide those enhancements."
Daktronics is providing 32 colleges and universities at all levels of competition with new video displays for the 2014 football season, including the following:
• Adams State University
• Albion College
• Arkansas State University
• Baylor University
• Boston College
• Christopher Newport University
• East Stroudsburg University
• Hastings College
• Indiana University
• Indiana University of Pennsylvania
• Northern Illinois University
• Northern Michigan University
• Oklahoma State University
• Rutgers University
• Santa Barbara City College
• Southern University
• Texas A&M University
• The College of Idaho
• Troy University
• Tulane University
• University of Alabama
• University of Central Oklahoma
• University of Houston
• University of Louisiana
• University of Maine
• University of Maryland
• University of Montana
• University of Northern Colorado
• University of Texas El Paso
• University of Nevada Las Vegas
• Washburn University
• Washington State University
Fans at every level, including Daktronics installations at 42 high schools throughout the country, will receive a bigger experience from upgraded equipment at these venues.
EverBank Field, home of the Jacksonville Jaguars, recently unveiled two of the world's largest video displays in Jacksonville, Florida. Each display measures 60 feet high by 362 feet wide with 13HD pixel layouts.
Ector County ISD's Ratliff Stadium received one of the largest video displays at the high school level in Odessa, Texas. The display measures 26 feet high by 50 feet wide and features a 15HD pixel layout. The stadium is home to Odessa High School as well as Permian High School of "Friday Night Lights" fame.
Aside from these large sized installations, Daktronics reached an unprecedented level of professional football orders in a single offseason. Eight teams have contracted with the company for new LED products in 2014, including the Arizona Cardinals, Baltimore Ravens, Carolina Panthers, Cleveland Browns, Jacksonville Jaguars, New England Patriots, Pittsburgh Steelers and San Francisco 49ers.
Daktronics LED video and messaging display technology offers a long lifetime with minimal maintenance and low power consumption, providing value and excitement for years to come.
About Daktronics
Daktronics helps its customers to impact their audiences throughout the world with large-format LED video displays, message displays, scoreboards, digital billboards and control systems in sport, business and transportation applications. Founded in 1968 as a USA-based manufacturing company, Daktronics has grown into the world leader in audio-visual systems and implementation with offices around the globe. Discover more at www.daktronics.com.
SAFE HARBOR STATEMENT
Cautionary Notice: In addition to statements of historical fact, this news release contains forward-looking statements within the meaning of the Private Securities Litigation Reform Act of 1995 and is intended to enjoy the protection of that Act. These forward-looking statements reflect the Company's expectations or beliefs concerning future events. The Company cautions that these and similar statements involve risk and uncertainties which could cause actual results to differ materially from our expectations, including, but not limited to, changes in economic and market conditions, management of growth, timing and magnitude of future contracts, fluctuations in margins, the introduction of new products and technology, the impact of adverse weather conditions and other risks noted in the Company's SEC filings, including its Annual Report on Form 10-K for its 2014 fiscal year. Forward-looking statements are made in the context of information available as of the date stated. The Company undertakes no obligation to update or revise such statements to reflect new circumstances or unanticipated events as they occur.
Contact:
Justin Ochsner, Public Relations/Marketing - Daktronics
+1-605-692-0200