Phoseon will display UV LED curing solutions for touch panel applications at the upcoming Touch Taiwan event August 27-29. UV LED curing technology for touch panel display manufacturing is an emerging application as it provides consistent stable output, no 'hot' spots, and low heat. The combination of high-energy UV LED sources with the appropriate adhesive or coatings provides increased productivity, while also providing the ability to cure heat sensitive materials. Visit booth I1019 to see the new FireJet™ FJ100 air-cooled products offering high irradiance in a small form factor ideally suited for electronics manufacturing and assembly.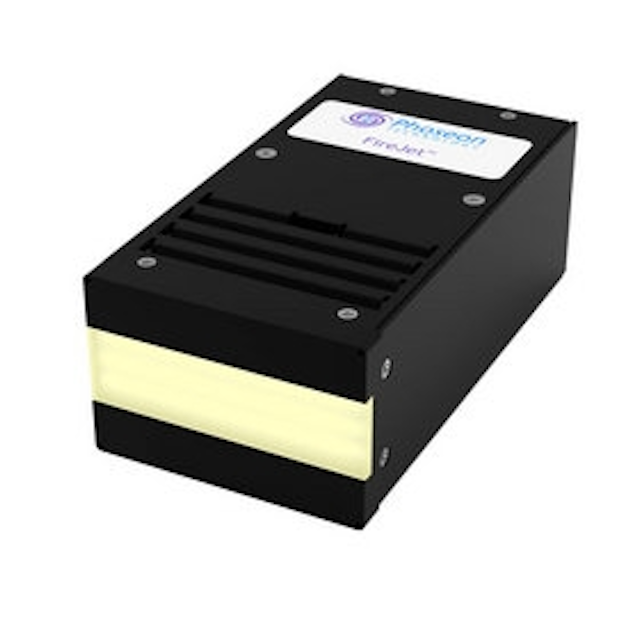 "Manufacturing managers and process engineers are under constant pressure to produce high-quality products in increasing volumes at lower prices. UV LED curing systems help them meet those goals by increasing yields and throughput. The basic elements of UV LED curing are combined to provide leading edge manufacturers a competitive advantage," said Chi Li, Director of Sales Asia Pacific.
Touch Taiwan is the only UFI-certified touch panel and optical film exhibition in the world. Co-organized by Taiwan Display Union Association (TDUA), Taiwan TFT LCD Association (TTLA), Taiwan Flat Panel Display Materials and Devices Association (TDMDA), Taiwan Electronic Equipment Industry Association (TEEIA) and Chan Chao Int'l Co., Ltd., Touch Taiwan has combined the strength of various associations and the efforts of the entire industry in Taiwan to become the most influential global touch panel and optical film exhibition.
About Phoseon Technology
Phoseon Technology is the world leader in providing UV LED solutions for commercial and industrial applications. Phoseon's products deliver maximum UV energy, high performance, and real-world reliability for UV LED curing of adhesives, coatings and inks. The Company provides worldwide sales and support capabilities and can be reached at www.phoseon.com.
Contact:
Ray Deng - Phoseon
+86-21-6391-5856