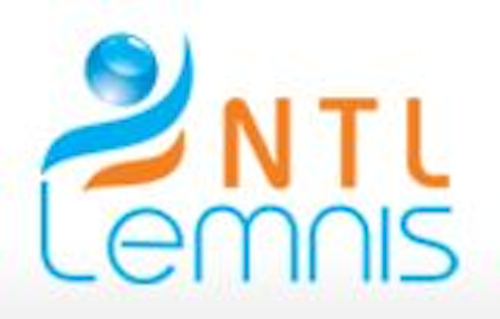 NTL Lemnis to showcase a wide and innovative range of LED lighting products in Light + Building 2014 at Frankfurt, Germany

NTL Lemnis, the LED Lighting solutions company, is showcasing a wide range of LED products of their globally acclaimed brand, "Pharox" at Light +Building 2014, Messe Frankfurt Fairground, Frankfurt, Germany between 30th March-4th April, 2014

Light + Building is the world's leading trade fair for Architecture and Technology, which attracts around 2,300 exhibitors from across the world. Almost one in two of the over 196,000 visitors to the fair come from outside Germany. After Germany, the top ten visitor nations are the Netherlands, Italy, Austria, France, Switzerland, Great Britain, China, Spain, Belgium and Sweden. The most important visitor target groups are architects, interior architects, designers, planners, engineers, artisans, the distributive trades and industry.

NTL Lemnis, the JV Company between the lighting electronics major from India, NTL Electronics India Ltd. and the global frontrunner in the field of LED based sustainable lighting solutions, Lemnis Lighting of the Netherlands, is showcasing the latest from the Pharox range of LED lighting solutions. The Pharox brand is already available across Africa, Europe and India and a known name at the Frankfurt show.

"We have been showcasing our expertise in the LED lighting segment for the last 3 editions at the fair and we are heartened by the response generated. Besides our design and manufacturing capabilities, which the global audience has now become aware of, this time we are focusing on showcasing innovative products as well as unparalleled quality at the fair, through a varied display of products for different professional and commercial use." says Mr. Arun Gupta, Global CEO, NTL Lemnis.

The USP of NTL Lemnis is that it has a well developed design studio, offers innovations and customises electronics for LEDs according to the local requirements, has immense proven manufacturing capabilities -- therefore the time for go-to market in product development is very short. NTL Lemnis produces globally suited quality products at value for money price points.

In a stall spread across 48 sq.m., NTL Lemnis will showcase LED products under different categories like Professional products, Retrofit products, Street Lighting products, High-end Architectural range, Solar Lighting products, Mining Lighting products etc. NTL Lemnis products are compatible with all existing global certifications and norms.

On display under the High-end Architectural Range are different products like Bay Lights (Jade Pendant -- 30W), Down Lights (Quartz Square 180 -- 32.5 W, Quartz Round Alu Specular -- 22.5 W) and Spot Lights (Quartz Square 180 Cardanic -- 30W).

Most of the products showcased are available commercially and NTL Lemnis also proposes to showcase some prototypes in the future.


About NTL Lemnis:
Set up in April 2012, NTL Lemnis is a joint venture company between NTL Electronics India and Lemnis Lighting, the Netherlands. The company designs, manufactures and sells energy efficient LED lighting solutions for Indian as well as the global audience.

NTL Lemnis exploits the global design, production and distribution strengths of both the parent companies to deliver innovative solutions for Home & Commercial lighting globally. NTL Lemnis primarily focuses on the geographical markets of Europe, Africa and India with company offices in IJsselstein, Netherlands and Noida, India. Both companies have been working closely together for several years already. Together the two companies have made bulk sales of LED bulbs by supplying over 7 Million LED bulbs till now.

NTL Lemnis produces a complete range of energy efficient LED lighting products under the umbrella of the acclaimed Lemnis brand, Pharox, globally. The company's USP is its ability to develop and manufacture products, which are direct replacements of traditional lighting solutions, at market acceptable prices, without compromising on the quality of light. The Company's primary focus is on the industries that are typical energy guzzlers, such as Retail, IT & ITeS, Hospitality & Healthcare.


Contact:
NTL Lemnis