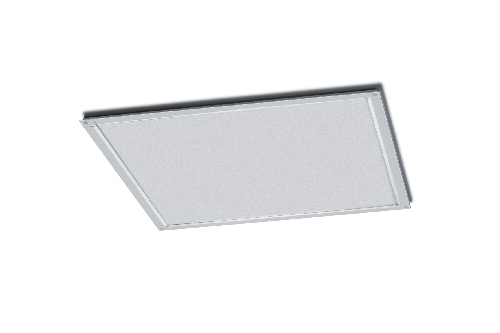 New LED product line for the creative life & work style debuts at the Light + Building 2014.
Gnarrenburg/Germany. Brilliant PROFESSIONAL will launch at Light + Building 2014 in Frankfurt am Main, the industry's leading international trade fair. From 30 March to 4 April 2014, architects, planners, light and product designers as well as potential trade partners have the opportunity to convince themselves of the new product line's attractiveness in hall 6.0 at Brilliant AG's booth A24.
With Brilliant PROFESSIONAL, Brilliant AG -- one of Europe's leading brand distributors of lamps as well as indoor and outdoor luminaires -- introduces a first-class range of innovative LED products and smart building control solutions. As the name suggests, all products are primarily designed for professional use. This extension of Brilliant AG's product portfolio marks a new strategic orientation. By addressing new target groups, Brilliant AG now allows an even broader customer base the benefit of its outstanding experience and excellence in light and technology.
The three product categories of Brilliant PROFESSIONAL:
1. Top-quality LED solutions such as
- ultra-flat LED panels with extremely smooth light spread, multiple use, and mounting options.
- appealing LED downlights for indoor, outdoor, and wet room use.
- expandable LED cove lights, pluggable up to a total length of 20 metres at will, e.g., for tailored room or furniture illuminations. Also available:
extendable high voltage LED stripes.
- highly efficient LED tubes as a robust and break-proof alternative to conventional luminescent tubes for offices, hallways, car parks, wet rooms, and refrigerated counters etc.
2. LED design highlights
include a new stylish LED office luminaire combining minimalistic design with maximum performance. Due to its swivelling ultra-flat LED foil panel, it can either be used as a powerful direct light source for reading and working or as an uplight that creates a subtle light ambience. Another highlight of this category will be a new flexible LED foil, designed to match the special requirements of the OEM and project business.
3. Smart building control
offers perfect control of relevant functions such as illumination and safety features at buildings -- with utmost convenience -- online via computer or smartphone.
Although each product has its very own character, all Brilliant PROFESSIONAL products have one thing in common: the perfect combination of functionality, design, innovation, quality, and value for money.
About Brilliant AG
Brilliant AG, based in Gnarrenburg, Germany, is an internationally operating company with a focus on the development, distribution, and shipment of indoor and outdoor luminaires including the respective lamps. The introduction of Brilliant PROFESSIONAL marks a significant extension of Brilliant AG's strategic orientation. With tailor-made products and marketing activities, the company strives to access new target groups and market segments. Brilliant AG's main shareholder is The National Lighting Company Limited (NLC), together forming Europe's second largest business group for living space lighting.
Contact:
Beate Jungwirth, Marketing Communications, PR, and Sales - Brilliant AG
+49-4763- 89-290

E-mail:

Web site: