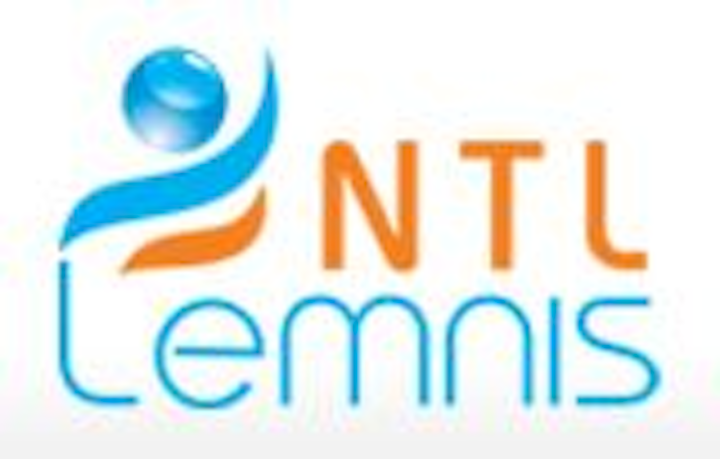 Keeping in mind the unique requirements of the sector - Pharox Ceiling Lights, Pharox Down Lights and LED Tube Lights launched

NTL Lemnis, the LED Lighting solutions company, launched a wide range of LED lighting products under the "Pharox" brand especially for Healthcare sector. NTL Lemnis has created three special categories of products for the Sector, which has wide usage in the hospitals, nursing homes, laboratories and clinics - Ceiling Lights, Down lights and LED Tube lights

According to Equentis Capital report, Indian Healthcare market will grow to $158.2 billion in 2017 from $78.6 billion in 2012, The healthcare sector is growing at a 15% CAGR and jumped from $45 billion in 2008 to $78.6 billion in 2012 and expected to touch $158.2 billion by 2017 thus, the requirement for energy efficient lighting in healthcare sector is a desperate need.

Healthcare industry is driven by 24/7 electricity usage and hospitals are the second largest energy consumers as well as producers of greenhouse gases. Now LEDs are the preferred lighting choice at hospitals across the world and the changing scenario has helped hospitals lower their carbon footprint and energy bills by incorporating green designs. The most important areas for LED lighting are OTs, MRI rooms and CT scan rooms. There are special LED solutions for clean room applications and OTs, which are different from LED fixtures used for general lighting purposes.

"The benefits of LED lights in a hospital cannot be understated: Longer life spans mean lower maintenance, quality LED light impacts our overall productivity and health, LED lights are MRI safe, prevent hospital bred infections from spreading, dimmable feature makes them ideal from CT & Ultrasounds, and the list continues. Our Pharox range incorporates benefits which are an ideal solution for lighting requirements of the healthcare segment", says Mr. Arun Gupta, Global CEO, NTL Lemnis.

The Healthcare sector, especially hospitals can use the many benefits of LED lighting. The sealed LED lighting units protect the harmful bacteria from spreading in the hospital: the fully sealed units stops dust, deadly bugs and harmful bacteria from gathering around the light fittings.

LED lights are MRI safe because they do not use metals that are affected by magnetic fields, nor do they emit radio frequencies. LED tubes and bulbs are dimmable making them ideal for CT scan and ultrasound rooms where dimming may be required for better observation and patient comfort.

Studies by the American Psychiatric Association are continuing to investigate LED light effect on Alzheimer's disease, jet lag, insomnia, eating disorders, sleep pattern disturbances and other behavioural problems. NASA and researchers at the Medical College of Wisconsin Children's Hospital in Milwaukee are investigating the use of LED lighting for pain reduction therapy in cancer patients undergoing chemotherapy. Preliminary results show that the use of LED lights resulted in significant relief from side effects of chemotherapy and radiation treatments, thereby significantly improving their quality of life.

The Pharox range from NTL Lemnis has been created keeping in mind the special requirements for the sector - whether it is lighting up common spaces in Hospitals, Ceilings, Corridors, MRI, OTs, Laboratories, Hospital rooms, waiting areas, etc. The Pharox range is low-maintenance, offers excellent value for money proposition, and conserves energy as well

The Pharox product range includes:

Ceiling Light:
NTL Lemnis has launched highly efficient Pharox LED ceiling lights that meet various requirements of workspaces and recreational areas in Hospital. They are aesthetically pleasing and distribute light evenly in all areas. These LED Ceiling tiles are available in 3 different types of diffusers viz. Milky, Micro linear and Prismatic. LED ceiling light save more than 50% energy. Other features include: system efficacy greater than 75 lm/W, glare-free, wide operating voltage range -110-270 Vac. The list price for the range begins from Rs. 4,450/-

Down Light
NTL Lemnis has launched energy-efficient Pharox LED down lights which emit warm and pleasant white light. These lights are absolutely safe and contain no Mercury or Lead. Other features include: system efficacy > 80 lm/W, glare-free, ensures uniform light distribution, wide operating voltage range -110-270 Vac, save more than 50% energy. The list price for the range begins from Rs. 2,075/-

Tube Light
NTL Lemnis has launched energy-efficient and durable Pharox LED tube lights which has an external driver to ensure flexibility during installation and maintenance. Other features include: system efficacy greater than 70 lm/W, glare-free, ensures uniform light distribution, wide operating voltage range -110-270 Vac. The list price for the range begins from 2,675/-

The Pharox range is already available in the market through NTL-Lemnis distributors.


About NTL Lemnis:
Set up in April 2012, NTL Lemnis is a joint venture company between NTL Electronics India and Lemnis Lighting, the Netherlands. The company designs, manufactures and sells energy efficient LED lighting solutions for Indian as well as the global audience.

NTL Lemnis exploits the global design, production and distribution strengths of both the parent companies to deliver innovative solutions for Home & Commercial lighting globally. NTL Lemnis primarily focuses on the geographical markets of Europe, Africa and India with company offices in IJsselstein, Netherlands and Noida, India. Both companies have been working closely together for several years already. Together the two companies have made bulk sales of LED bulbs by supplying over 7 Million LED bulbs till now.

NTL Lemnis produces a complete range of energy efficient LED lighting products under the umbrella of the acclaimed Lemnis brand, Pharox, globally. The company's USP is its ability to develop and manufacture products, which are direct replacements of traditional lighting solutions, at market acceptable prices, without compromising on the quality of light. The Company's primary focus is on the industries that are typical energy guzzlers, such as Retail, IT & ITeS, Hospitality & Healthcare.

Contact:

NTL Lemnis