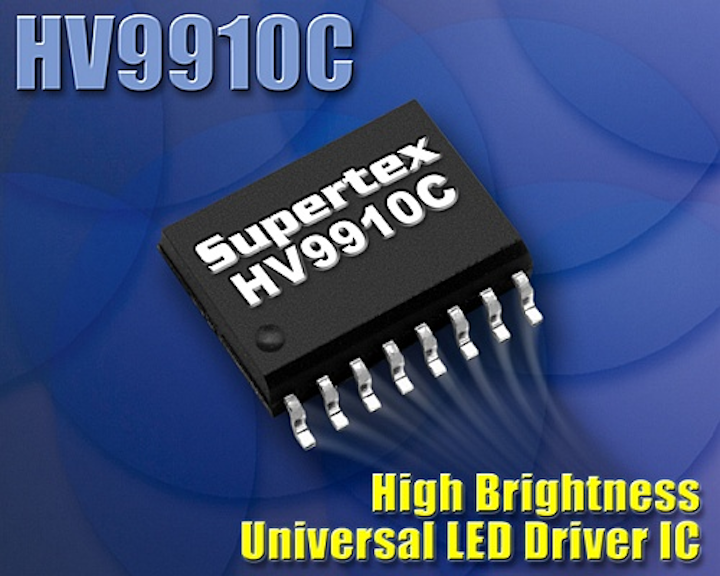 SUNNYVALE, Calif. -- Supertex (NASDAQ-GS: SUPX), a recognized leader in high voltage analog and mixed signal integrated circuits (ICs), has released an additional package option for the HV9910C. The Universal High Brightness LED Driver is now available in a lead(Pb)-free/RoHS compliant 8-lead SOIC with heat slug package in addition to the 8L and 16L SOIC packages.

The HV9910C is designed to convert high voltage supplies (85V - 265VAC rectified) or (15V - 450VDC) to a constant current source for powering a string or a combination of strings of high brightness LEDs. It can be programmed to operate in either a constant frequency or constant off-time mode and includes a 15 – 450V linear regulator which allows it to work from a wide range of input voltages without the need for an external low voltage supply. The additional package option (8L SOIC with Heat Slug) allows for improved thermal properties.

Access the HV9910C datasheet directly on the website at http://www.supertex.com/pdf/datasheets/HV9910C.pdf.

Contact:

Christine Mahiya, Marketing Communications Manager - Supertex
+1-408-222-4858

E-mail:

Web site: