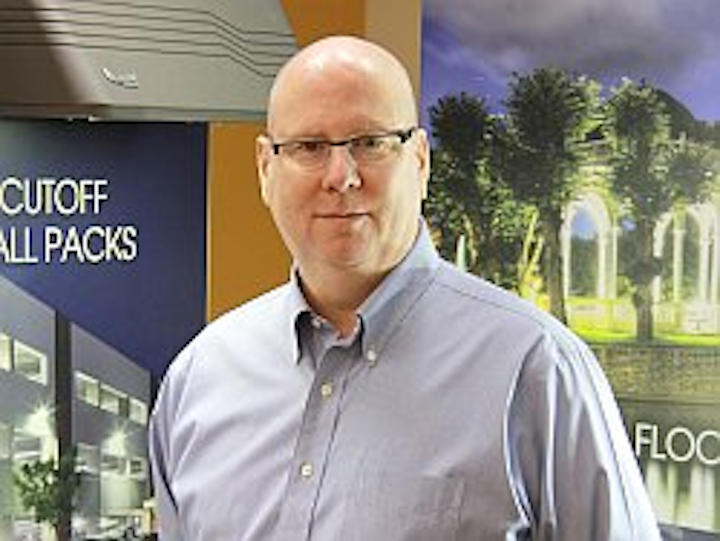 West Caldwell, New Jersey -- MaxLite® announced the appointment of Rich Matthews to regional vice president of sales, north central region and Canada. Matthews reports directly to Executive Vice President Thomas Rhee.

"Richard comes aboard with more than 30 years of sales management experience in LED lighting and control systems, optical networking solutions and consumer products," said Rhee. "His extensive knowledge and expertise will allow him to step into a leadership role that drives the growth of our business."

Matthews will manage MaxLite's network of sales agencies to build stronger relationships with lighting distributors, specifiers and end users throughout Illinois, Indiana, Iowa, Kansas, Kentucky, Michigan, Minnesota, Missouri, Nebraska, North Dakota, South Dakota, Wisconsin and Canada. Under his leadership, the sales force will develop energy-efficient lighting programs in a variety of market segments including commercial, institutional, industrial, residential, hospitality, retail and healthcare.

Matthews can be reached by phone at 862.485.6765 and email at rmatthews@maxlite.com.

Prior to joining MaxLite, Matthews served as sales director for both Dialight PLC and Lutron Electronics, as well as national sales manager for Sony Electronics.

Matthews graduated from Louisiana State University with a Bachelor of Science.

About MaxLite
MaxLite has been committed to providing energy efficient lighting products for the last 20-plus years, and was one of the first movers into LED technology in the industry. An ENERGY STAR® Partner of the Year, MaxLite established the MaxLED® brand, an extensive line of indoor and outdoor lighting fixtures and lamps using the latest state-of-the-art LED technology. Through MaxLite's innovative research and development capabilities in its California office and product assembly center in New Jersey, MaxLite continues to be at the forefront of energy-efficient technologies.
Contact:
MaxLite
+1-800-555-5629
E-mail:
Web site: