PixelRange rocks Subsonica with spectacular lighting rig
Feb 27th, 2008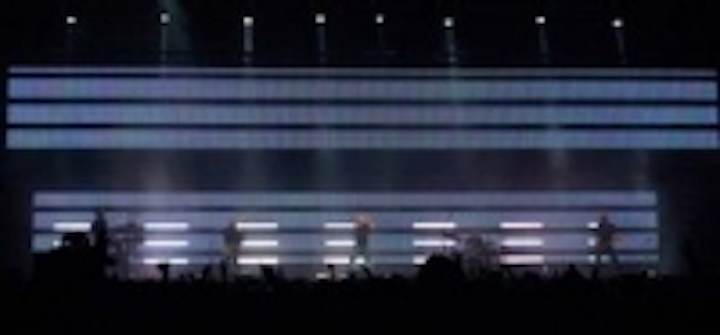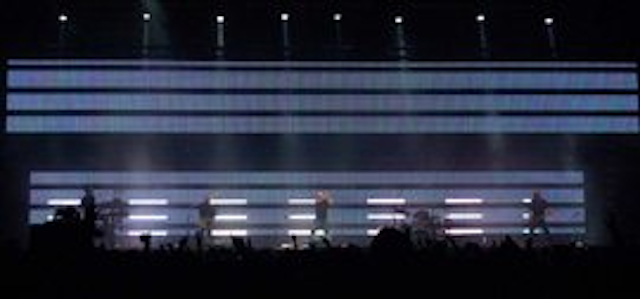 Date Announced: 27 Feb 2008
Italian electro-rock cult band Subsonica are currently touring with a powerful PixelRange showcase – designed by lighting and stage designer Mamo Pozzoli. The spectacular rig features 18 PixelLine 110s, 21 PixelLine 1044s and 18 PixelPar 90s.
Pozzoli enthuses: "I imagined the show as a metropolitan jungle: music, lighting, sound, visuals, all fighting at maximum level. I needed the best LED lighting fixtures on the market – so no doubt in my choice! I first used PixelRange products in 2005, each one for their own specific characteristics. Now they are a fundamental element in all my plots."
The 110s are aligned to the two main trusses providing key lighting for the band, whilst the 1044s are rigged behind the band in seven horizontal groups creating a distinctive graphic sign. The PixelPars are positioned under the stage focusing on the musicians – all running synchronized to the songs bpm producing lots of surprising effects and dynamic textures.
Pozzoli designed an unusual set configuration to allow the band's enthusiastic fans to be involved in the show. The stage is 20m long but only 4m wide – and is completely floor grilled. A forceful two-dimensional setting emphasised by LED lighting and screens – conceived and controlled as a huge graphic surface.
The PixelRange fixtures are mapped into the graphic layout of a MA GrandMa console and powered by its bitmap effects engine. The rig also includes a mixture of moving lights and many James Thomas conventionals.
All the lighting is supplied by Musical Box Rent.
Photographs © Natascia Locati
Contact
Jane Monk at MonkeyBiz Marketing Management Telephone +44 (0)1353 624949
E-mail:jane@monkey.biz
Web Site:www.pixelrange.com