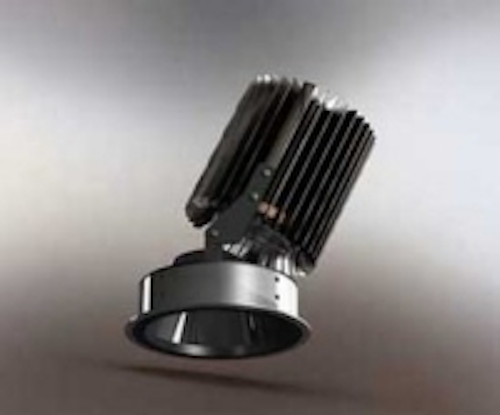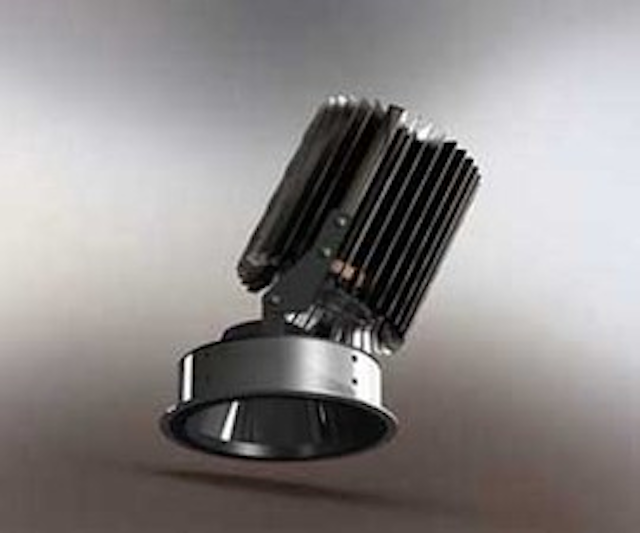 Date Announced: 29 May 2008
Turning the traditional phrase 'evolution not revolution' on its head, UK based innovative lighting manufacturer, ACDC Lighting, caused a storm at this year's Light + Build Show with the launch of a brand new range of LED downlighters. In fact, the new product was billed by many as the most revolutionary product at the show.
Visitors to the lighting industry's biggest exhibition, which comes bi-annually to Frankfurt, witnessed a 'revolution with Evolution' the LED product that is about to give traditional halogen downlighters a run for their money. And, with a lifetime in excess of 50,000 hours to 70% lumen maintenance using only 20 Watts, industry commentators are already proclaiming that time may in fact be running out for halogen.
Evolution is an LED based architectural recessed downlight, designed and manufactured by ACDC for the professional lighting specifier. The product takes LED's to the next level, finally providing a power output which competes with more conventional light sources, offering light outputs genuinely equivalent to 50 Watt MR16 lamps in warm white and even 35 Watt metal halide in cold white.
Designed around revolutionary thermo-dynamic technology, Evolution utilises liquid cooling to dissipate the heat away from the LED and delivers outstanding product performance. Commenting on the exciting new product, ACDC Managing Director, Gareth Frankland said: "Revolutionising the lighting industry is a phrase that should not be used lightly but, in this case, we really do have a product that is set to change the way LED's are viewed as a tasklighting solution.
Evolution works with the recently developed ACDC LED Engine 50, which produces an amazing 900 lumens in warm white using around 20 Watts. Furthermore, the engine is incredibly energy efficient, with an outstanding efficacy of 45 lumens per Watt, in line with Part L energy efficiency guidelines. The cold white performance is even more amazing, with 1440 lumens at 20 Watts offering an incredible 75 lumens per Watt.
The basic model is available at 100mm diameter, with adjustable versions featuring fully lockable pan and tilt movements, affording the designer complete control in focusing. A trimless version is also available for seamless incorporation into ceiling plaster ceilings with an incredibly minimalist, low glare design.
Evolution features super efficient LED optics specially designed by ACDC, with narrow, medium, wide and extra wide beam options, harnessing over 90% of the light output to deliver a truly outstanding lighting performance. All optics can be interchanged on-site with relative ease, along with the LED boards (and not the whole luminaire) should LED change become necessary.
Gareth Frankland continued: "A great deal of research and development has gone into the production of Evolution and we believe that, following the product unveiling at Frankfurt, we now stand on the verge of something massive. The response to the product was phenomenal and we came away from the show with Evolution already being specified on a number of jobs."
Contact
For further information on the Evolution range, please contact Sales at ACDC Lighting by telephoning 01282 608400 or by emailing sales@acdclighting.co.uk
E-mail:mwolstenholme@acdclighting.co.uk
Web Site:www.acdclighting.co.uk