Docter Optics' light pipes permit efficient, economical homogenization of light
May 8th, 2008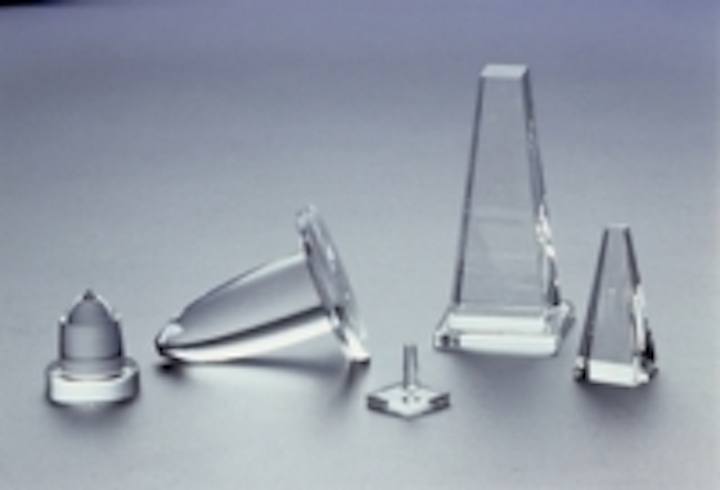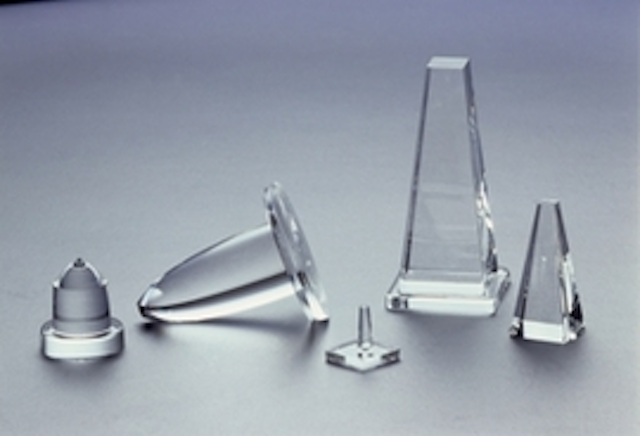 Date Announced: 08 May 2008
-- Series Production of Molded Miniature Light Pipes
Light pipes, sometimes called light tunnels, used by industry in many different types of equipment and systems. Made of optical glass, they make it possible to homogenize and concentrate or reshape a beam of light for a specific optical application.
Docter Optics ranks among the world's major suppliers of the custom-produced light pipes that are required for LED applications, laser-based systems and the equipment used in solar power installations.
Docter Optics customers now benefit from the use of process technology that permits production of light pipes that feature not only impressively high quality, but also equally impressive economy.
The German-based company has recently developed technology that permits economical production of miniature light pipes of optical glass with a high slenderness ratio and, e.g., a diameter of 2 - 3 mm for a length of only 8 -10 mm.
The production of these special free-form lenses is one of a the core competencies of Docter Optics. For example, the company can also offer customers light pipes with high slenderness ratio and lengths of up to 70 mm that can be used to modify the beam angle of LEDs (for example, from 60˚ auf 30˚), concentrate solar radiation or reshape beams of light, for example, from rectangular to round.
Since Docter Optics has own in-plant mold-making facility and experienced optical designers, the company works together with its customers throughout the world to develop and bring to production one-of-kind optical solutions within a very limited time frame.
Contact
Anja Frankowiak DOCTER OPTICS GmbH, Mittelweg 29, 07806 Neustadt an der Orla, Germany Tel.: +49 (0) 36481 27-105 Fax: +49 (0) 36481 27-289
E-mail:anja.frankowiak@docteroptics.com
Web Site:www.docteroptics.com